What's the Price of Artificial Grass in Burbank?

Learn the price of artificial turf in Burbank and see what factors can affect the cost.
>> Get a Custom Estimate for Your Project in Just a Few Clicks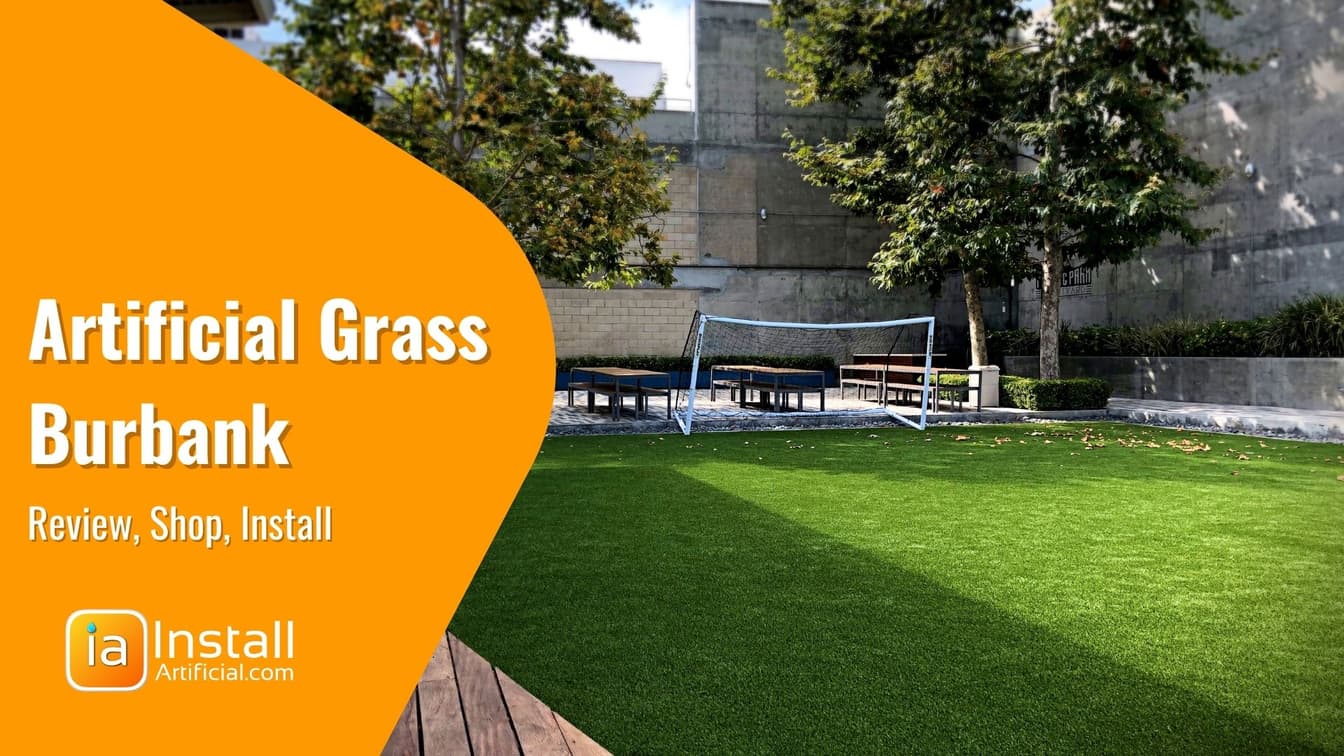 The cost of artificial turf materials in Burbank ranges from $1.55-$6.60 per sq. ft., while the cost of artificial turf installation in Burbank ranges from $8.50-$15.55 per sq. ft. (varying based on scope of work, size, and intended use).
Keep scrolling to learn more about the factors that affect the cost of artificial turf materials in Burbank!

Amount of Turf Ordered
Do you want to get the best value for money when it comes to using artificial grass in your DIY projects? Bulk buying is the way to go! You can find great deals from suppliers when you purchase larger quantities of product. Not only that, but bulk orders also help you avoid costly delivery fees. Take advantage of all these benefits and save even more by buying in bulk!
Weight & Density
Cost is often a deciding factor for purchasing artificial grass, and the weight of the turf plays an important role. Generally, heavier varieties tend to cost more since they are made out of denser material. While soft and plush artificial grass offer luxurious comfort, they can be pricier than lightweight options. For those with pets or who require frequent cleaning, it may be better to opt for lighter-weight turf that is easier to maintain and drains quicker.
Pile Height
When picking out artificial turf, the height of the grass blades is something that should be taken into account and will affect cost. Opting for a higher stack will give off a more luxurious feel but carry with it an increased price tag. Additionally, taller grass can be heavier and bend over easier when walked on, so for areas with frequent foot traffic, thinner grass may prove to be more resilient in the long run. To maintain this look, regular brushing of the fake turf may be necessary to keep the blades standing tall.
Intended Use
The cost of installing synthetic turf can vary greatly depending on what it's being used for. For example, those creating a pet-friendly installation may need to select a more durable grass option that is fully permeable, providing rapid drainage. Additionally, opting for turf with antimicrobial technologies can help contain the spread of bacteria and bring up the overall price. To get the best outcome, pet turf systems often require additional accessories such as specialised drainage layers and antibacterial infill.
On the contrary, fake grass for events or that will be used for a temporary ground cover can be found for much less. This low-pile carpet like turf can be found for as little as $0.96/sq. ft.
Durability
When it comes to choosing the best type of synthetic grass for your needs, there are many options available. The cost of your chosen turf will also depend on it's durability; for instance, surfaces that will be exposed to heavy usage may require tougher and more expensive materials than those which merely need to withstand light footfall. Structured or ribbed blades tend to provide greater resilience against wear-and-tear and also possess a higher bounce-back rate when compared with flat bladed varieties - but comes at a higher price.
Utilize the TurfLab on each artificial grass product page at InstallArtificial.com. Browse our turf list now to find your favorites and see how the held up to a number of performance tests!
The cost of artificial turf in Burbank can vary, but with the right knowledge, you can find the best product that fits your needs. Before you make a purchase, it's important to know what your intended use is and also understand all of its specs. Don't worry though - our professionals are here to help! Click on the button below and speak with one of our experts who can answer any questions you may have about buying artificial turf.