What's the Price of Artificial Grass in Anaheim?

Learn the price of artificial turf in Anaheim and see what factors can affect the cost.
>> Get Custom Pricing for Your Specific Project in Just a Few Clicks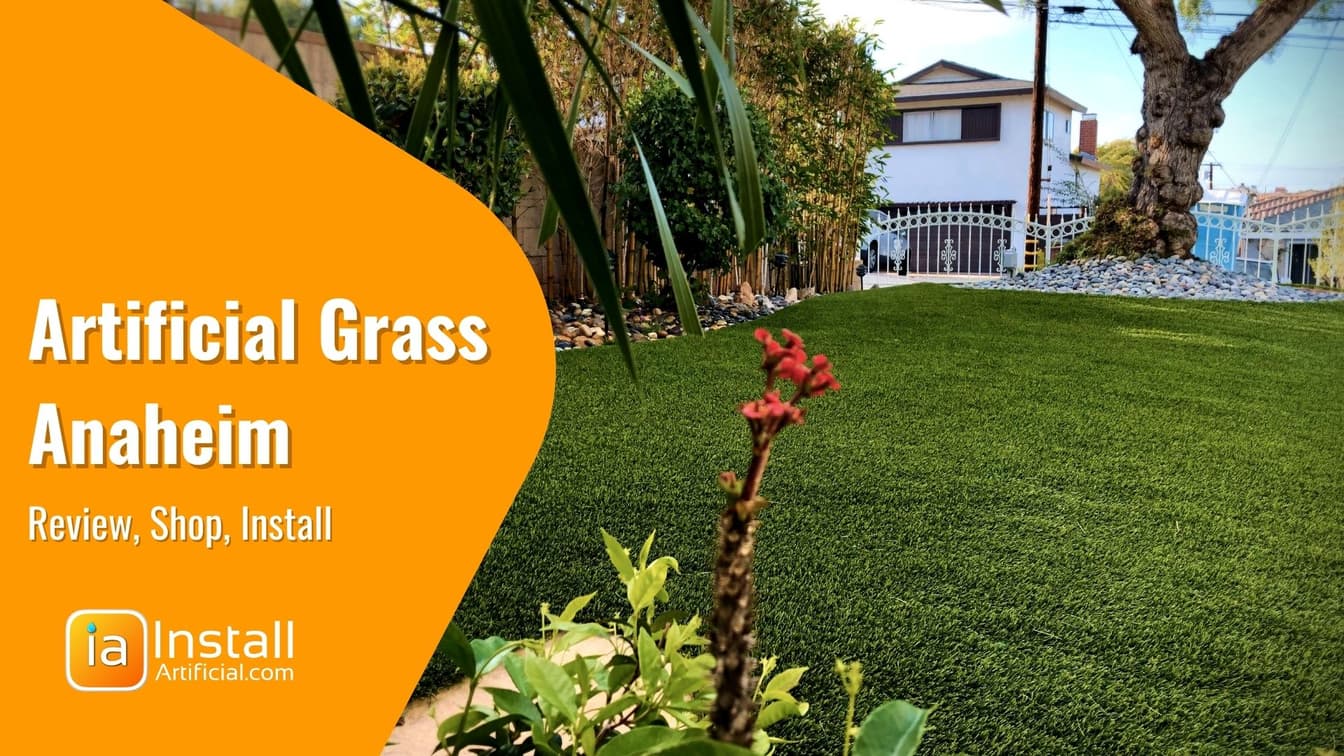 The cost of artificial turf materials in Anaheim ranges from $1.56-$6.65 per sq. ft., while the cost of artificial turf installation in Anaheim ranges from $8.50-$15 per sq. ft. (varying based on scope of work, size, and intended use).
Keep scrolling to learn more about the factors that affect the cost of artificial turf materials in Anaheim!

Amount of Turf Ordered
The amount of artificial grass you buy can have an affect on the overall cost. Are you interested in saving money on your artificial grass purchase? Buying in bulk is a great way to do it! You'll typically receive a better rate and larger discounts when buying higher volumes of product. So, if you're planning on using artificial grass for multiple DIY projects, consider buying in bulk to take advantage of extra savings and avoid extra delivery fees!
Weight & Density
Another consideration when buying artificial grass is the desired weight and density. In general, the heavier the turf, the more it will cost. This is because denser turf requires more material. Heavyweight and plush artificial grass are usually the most popular choices because they provide a soft, cushioned surface. However, in areas where pets are present or frequent cleaning is required, lighter-weight turf may be preferable for easier maintenance and quicker drainage.
Pile Height
When choosing your artificial turf, you'll notice that the height of the blades can affect the cost as well. A taller grass will have a more luxurious feel, but it will also be more expensive. Taller grass is also heavier and more likely to bend and become matted when walked on. For high-traffic areas, a shorter grass height will be more durable in the long run. If opting for tall synthetic turf, make sure to regularly brush the surface to avoid matting.
Intended Use
The cost of installing artificial grass will depend on what it will be used for. For example, pet turf will need to be more durable and 100% permeable for drainage. In addition, the turf should have antimicrobial technologies to help with bacteria prevention. All of these factors will raise the price. For the best results, pet turf systems may also require additional turf accessories such as drainage layers and antibacterial sand infill.
On the other end, if you're looking to purchase artificial turf for a temporary use, this can often be found for less online. Artificial grass for events or non-permanent ground cover will start at as little as $0.93/sq. ft.
Durability
When it comes to synthetic grass, you have a lot of different options to choose from. The durability of the synthetic grass you select will have a direct impact on both the price and the performance. For example, synthetic grass that is designed for high-traffic areas will be more expensive than synthetic grass that is more pliable and bends easily. Synthetic grass with a structured or ribbed blade will be more resistant to wear and tear and have a quicker recovery rate than synthetic grass with flat blades.
Browse our TurfList to compare your favorites before making your purchase. Each page will feature a Turf Lab that provides test results in terms of cushion, recovery rate, and more!
Considering artificial grass for your Anaheim home or business? As we've mentioned, there are many factors to consider that will affect the price which is why there's such a variance. Our experts can help you choose the best artificial turf for your needs and budget. Click the button below to get started.