Custom Cut Home Gym Turf Flooring & Indoor CrossFit Turf Shipped Nationwide
A Synthetic Grass store with Nationwide Delivery
We custom quote every customer to offer the lowest pricing and best-fit artificial turf material.
SHOPPING FOR GYM TURF FLOORING FOR A HOME GYM OR CROSSFIT FACILITY?
Design your gym flooring and request a custom quote in 8 clicks.
Best gym turf materials to fit your sports activities.
Custom cuts and accessories for the project.
Lowest pricing.
Shipping wrapped-up gym flooring packages nationwide in the USA.
GYM TURF FLOORING OPTIONS
How much does it cost to install indoor gym turf over a hard surface?
Gym turf is sold from $1.89 to 6 dollars per square foot. It costs about $3 per square foot to install gym turf indoors or outdoors over a solid surface, such as wood or concrete. Most customers would pay $5 to $9 dollars for a 1000 sq.ft. of gym turf installed with materials and labor.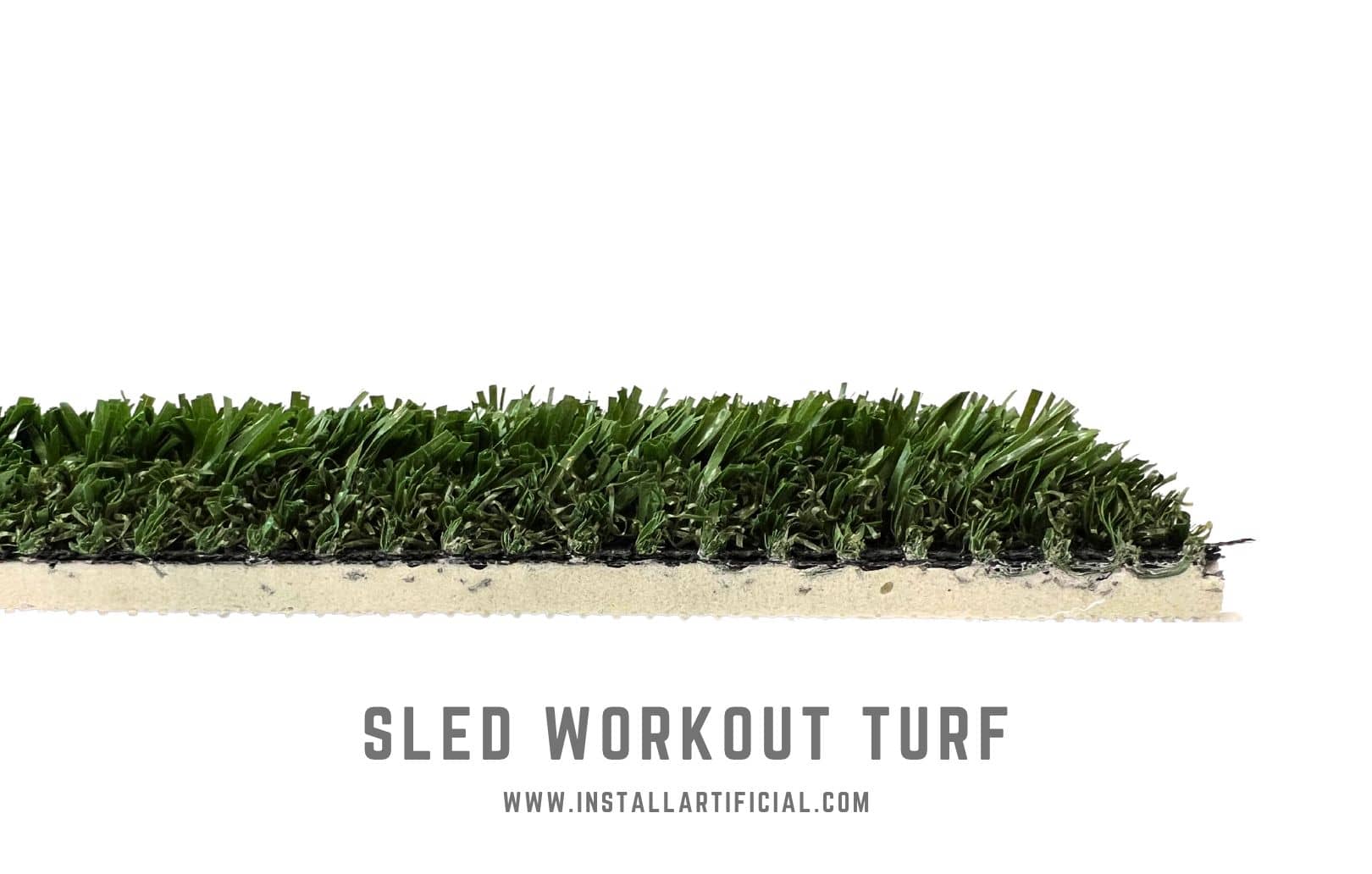 Sled Workout Turf
Designed for Sled Workout Stripes
As low as $4.24 per sq. ft.
Dense slit turf on a strong 5mm pad is designed to withstand heavy traffic. This turf provides consistent resistance when dragging heavy sleds. It also provides a substantial cushion for dynamic agility training.
Extended dragging durability.
Heavy traffic and most cushion.
Blades facing single direction.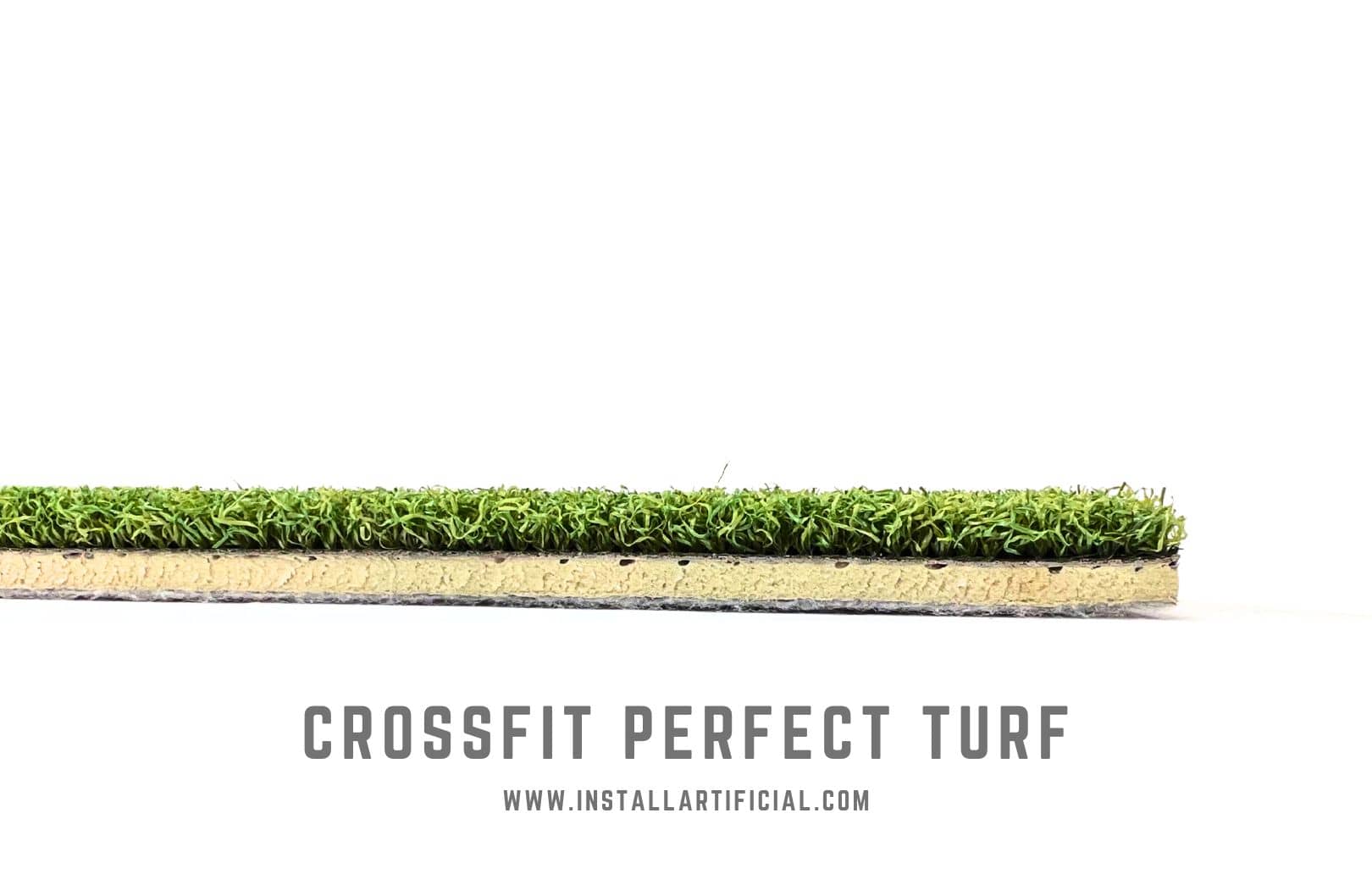 Crossfit Perfect Turf
Great for CrossFit Gyms and Home Garages
As low as $4.18 per sq. ft.
Short nylon curled turf on a strong 5mm pad is designed for a wide variety of sports activities. It is easy to clean and provides a uniform look in every direction. Multiple colors are available, including black gym turf.
Microban technology.
Heavy traffic and cushion.
Looks consistent.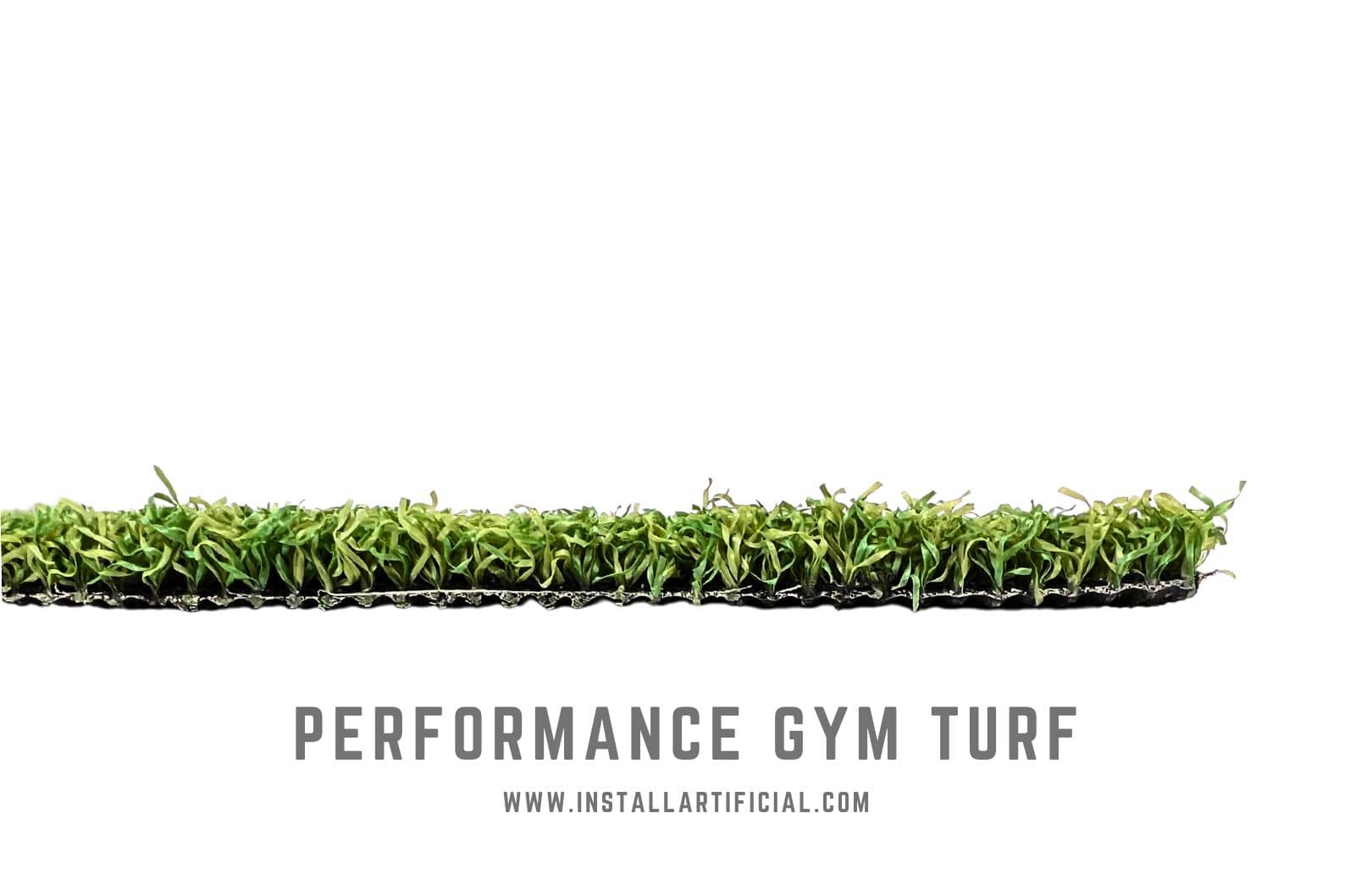 Performance GYM Turf
Agility Gym Surface Without Pad
As low as $2.79 per sq. ft.
This short and dense poly gym turf is designed for various sports activities and workouts where the additional padded cushion is not required. It works great for stretching and home garage gyms.
Microban technology.
Moderate traffic and cushion.
Consistent look.
ATHLETIC AND RECREATIONAL TURF FLOORING
Great for indoor gyms and outdoor sports facilities. This type of sports turf performs best with infill.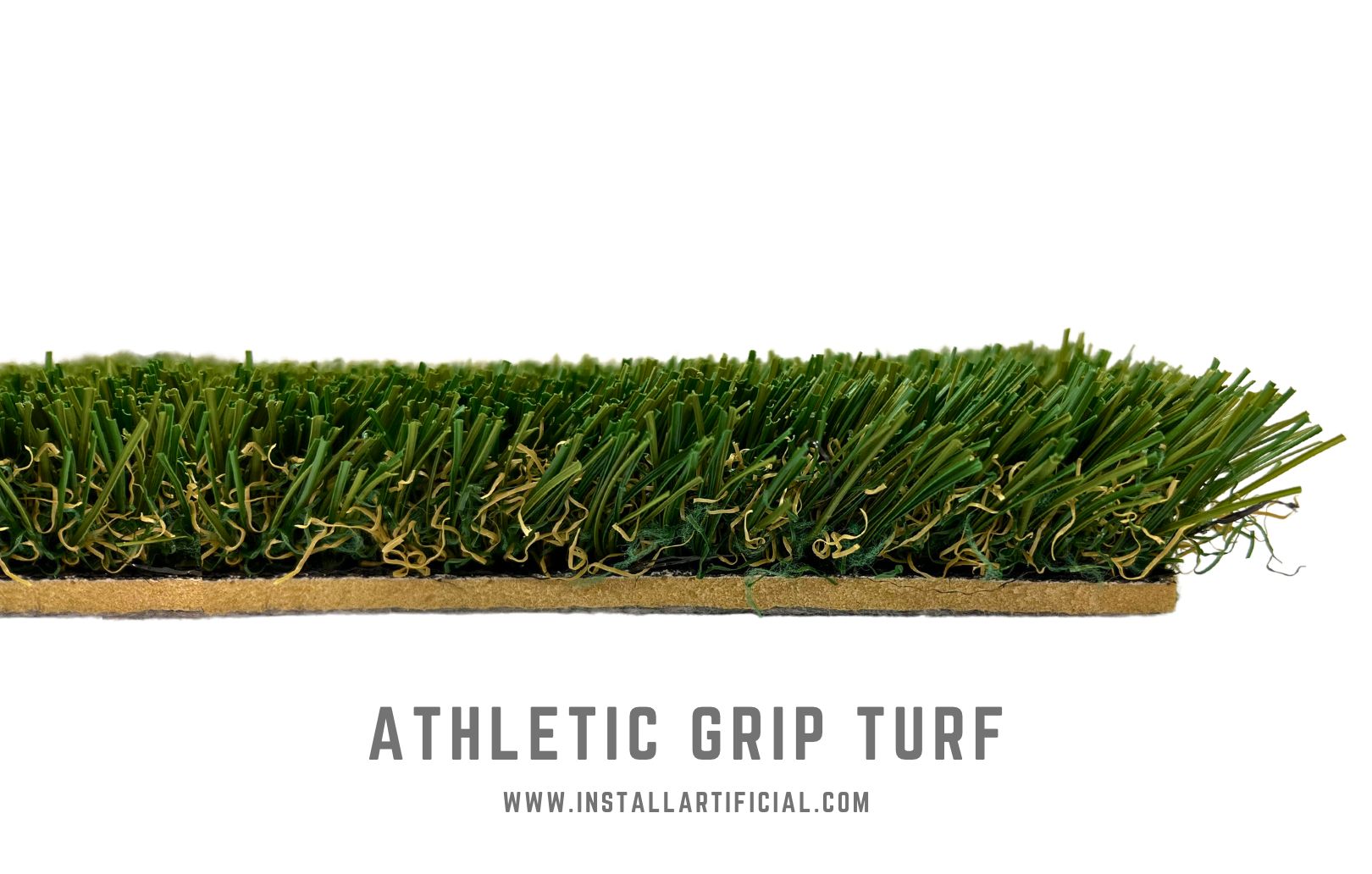 Athletic Grip Turf
Works Best at Athletic Fields
As low as $5.75 per sq. ft.
This turf is designed for athletic fields. Athletic grip gym turf provides the strongest grip and is perfect for running. This artificial gym turf performs best when infilled with cool and clean infill systems.
It looks like real grass, the most natural.
Provides grip and a ton of cushion.
Durable material with superior weight.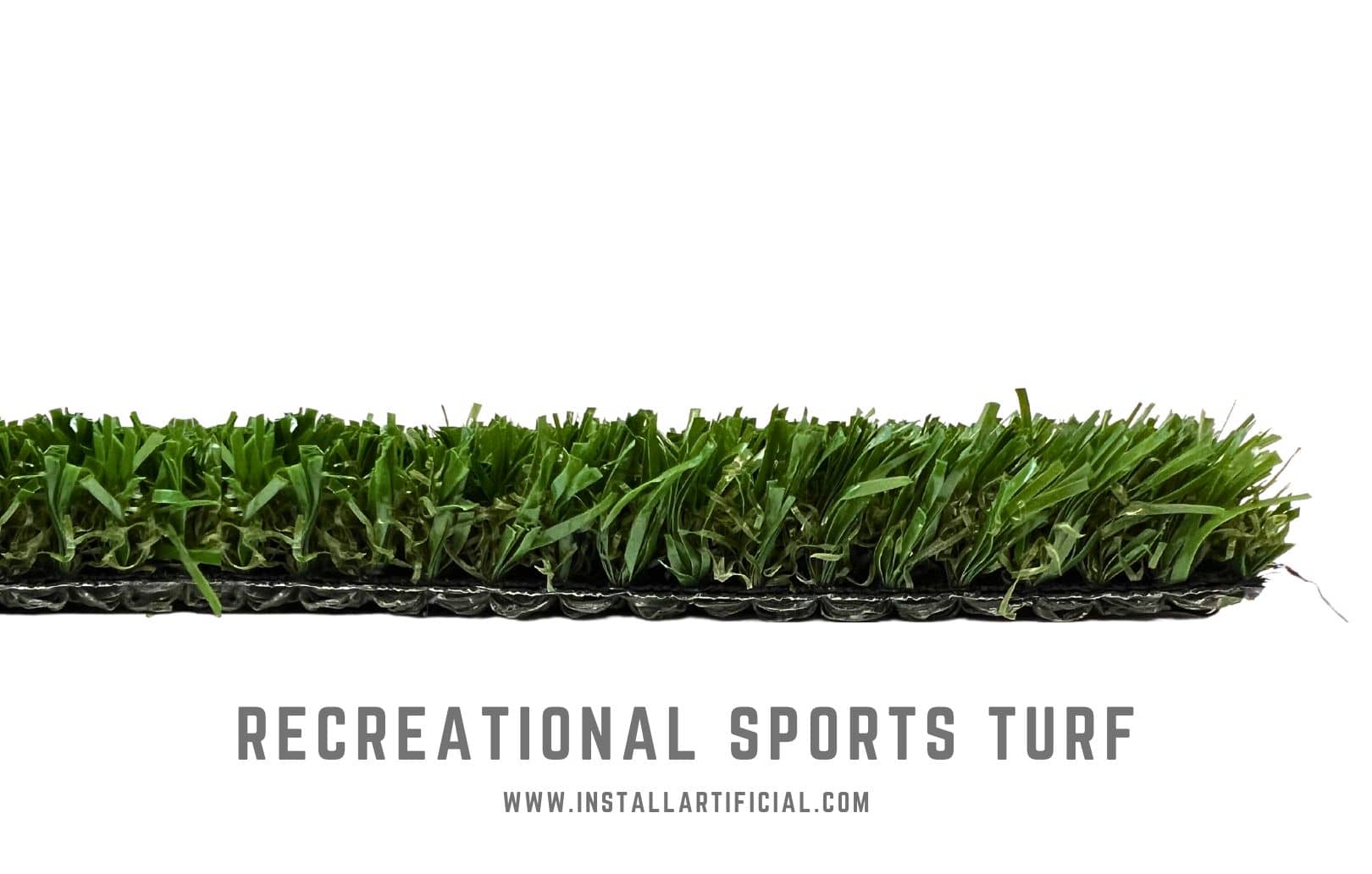 Recreational Sports Turf
Best for General and Recreational Activities
As low as $2.65 per sq. ft.
This sports turf is best for areas with recreational use where moderate softness meets durability and affordability. The surface is soft and could be infilled with rubber, sand, or light infills to improve performance.
Natural look for less.
Dense and durable.
Great for outdoor recreation.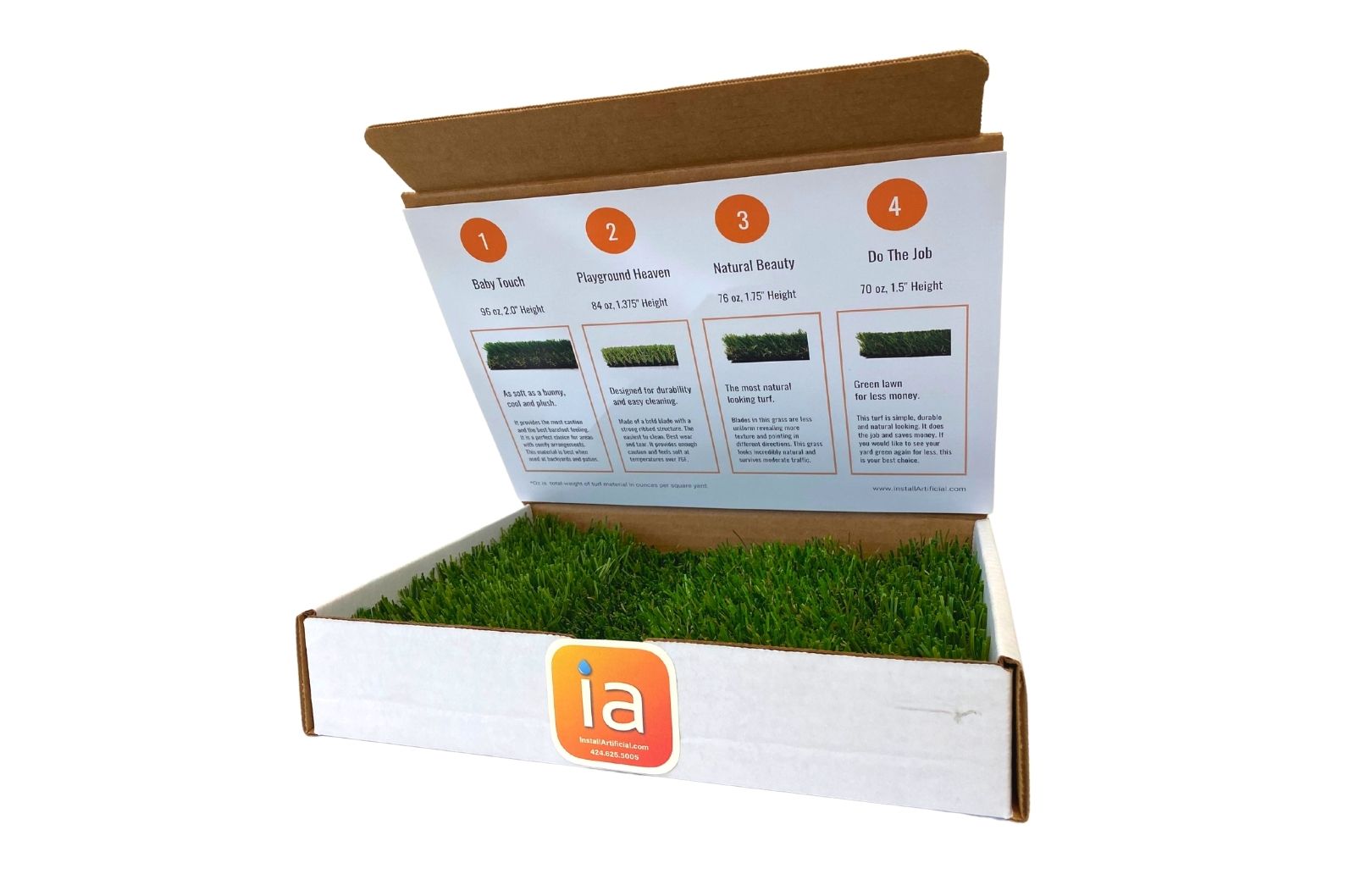 Request a custom deal below. We will review your project and prepare a custom-wrapped all-in quote for the gym flooring that fits your needs and budget. Request samples to try the gym flooring materials and build the gym of your dreams.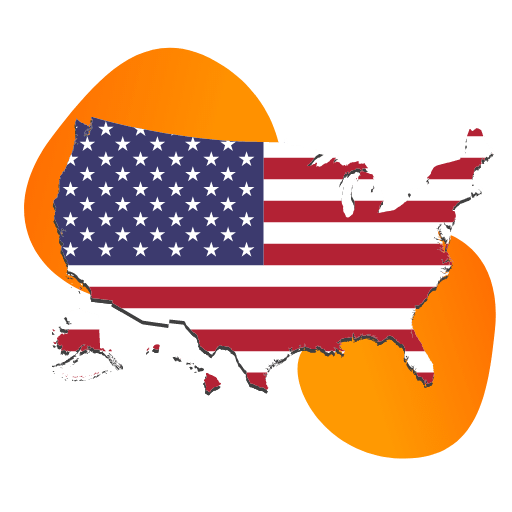 Shipping Turf Rolls Nationwide
We ship directly from manufacturers in the United States. You get additional protection and support from InstallArtificial, as large companies are too busy serving commercial clients.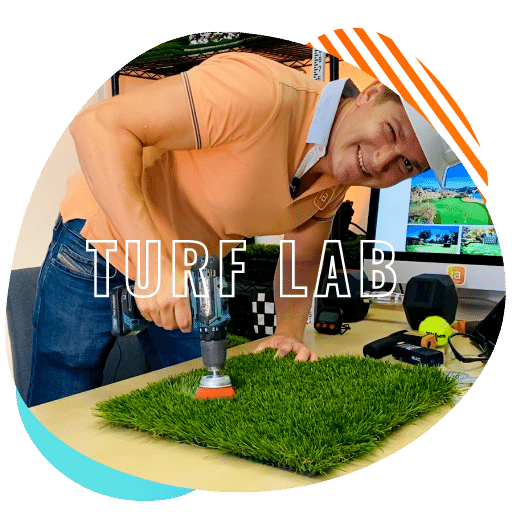 Gym Turf Testing Lab
We test and review all materials that we supply. It is important to compare gym flooring options from various manufacturers. You get the best gym turf for your home or facility.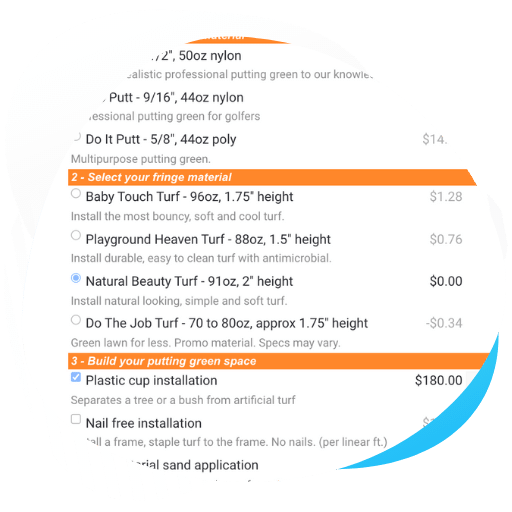 Custom Quotes
You can request a custom-cut quote to fit your home garage or CrossFit gym. Or, select the grass that you like, and we will quote it at the best price possible. Email our professional representative who understands sports flooring well.
.
Compare gym turf to rubber tiles and rolls.
We asked our residential clients why they chose DIY indoor gym turf for their garage gyms, weight rooms, indoor sports, and strength training activities. Our residential artificial turf flooring buyers replied that they prefer indoor home gym turf to rubber flooring tiles because artificial grass feels soft, provides extra cushioning when they lay for stretching and is easy to install over concrete. It also insulates the garage floor better than rubber, providing a worm floor for practice and training. Others mentioned that they like pulling sleds and practicing high-impact workouts. They all opted for a shorter pile height turf vs. rubber flooring. We see customers using synthetic turf for agility training and functional fitness indoors and outdoors. Padded turf is especially popular at playgrounds that do not require IPEMA certifications. A glue-down high pile outdoor gym turf works perfectly for playgrounds when installed over concrete and infilled with natural infills.
Commercial gym turf clients purchase materials for CrossFit training, gyms, and other indoor sports facilities. They seek to improve traction, enhance space and protect wood floors during high-intensity workouts. Indoor turf is easy to install and weighs much less than rubber tiles. Synthetic turf provides a professional look when installed outdoors. Turf is extremely durable and weather-resistant. With stronger uv protection and permeability, artificial turf is perfect for rooftop applications. Artificial turf on a 5 mm pad holds gym equipment easily, even better than interlocking tiles made of rubber, as it provides resistance against movements. Indoor sports facilities often use infilled artificial turf with heavy face weight to build a great surface for athletes. Both outdoor and indoor turf require little conditioning, provide great grip, and cost less per square foot than rubber flooring. Turf is the primary choice for active indoor sports.
Rubber rolls require perfect flooring conditioning and are harder to install on a rough floor. Rubber rolls installed over cracked concrete show every bump and look unprofessional at commercial facilities. Those who prefer rubber rolls do it because rubber flooring is easier to maintain and clean or when they need to provide additional cushion and protection against heavyweights. Often our customers combine rubber flooring with durable turf designed for sleds and high-traffic areas. Rubber flooring installed outside and in heavy traffic areas has a much shorter life. Rubber gets destroyed with friction and UV exposure. Under the direct sun, the rubber gets very hot. Expanding at high rates, rubber creates bumps and is hard to maintain. Dense and tall rubber mats are superior to padded artificial turf with weight-handling workouts. But this comes with a higher cost per square foot.
Let's summarize it all. In terms of durability, artificial turf is far more durable when installed outside. Rubber weighs more, is easier to clean, and handles heavy weights better. However, turf flooring outperforms rubber flooring when installing it at gym facilities that rely on agility, high-intensity training, and functional fitness. Customers love to install indoor turf in their home garages because it is soft, worm, and easy to roll out. Some even say that it resembles real grass. Indoor gym turf tiles are great for small spaces and balconies, rarely installed at gym facilities.
Why Are Your Gym Turf Prices Better?

Most manufacturers and distributors operate on a price list basis. We do extra steps for you and bargain deals for artificial grass for every customer.

Why do turf suppliers not want to sell to me?

Most suppliers are focused on repetitive customers. You are too small of a sale and too big of a headache. But there is nothing wrong with you. They are stuck in the 20th century. Paper-based hassle and mechanical calculators are driving them crazy. We use technology and AI to build custom packages quickly.

Do you ship directly from fake grass manufacturers?

We work directly with manufacturers. Plus, we have our own fleet and specialists to provide consistent shipping.

Is Artificial Turf Safe for Children?

Yes, gym turf is lead-free and safe for children. In fact, it is much safer than rubber flooring. Rubber infills are under scrutiny for causing cancer when applied to athletic fields. We wish there was more enforcement of rubber materials used indoors and at playgrounds.

What to expect on the day of gym turf delivery?

Gym turf arrives in large and heavy rolls. This is curbside delivery. You will need manpower or wheels to move this thing. If you think this is too much to handle, we can recommend an installer in your area. Note, we do not include chiropractor fees in the estimates. Please, please be careful!

How do you clean artificial grass installed at gyms?

Wet vacuum cleaners with rotary heads are best for gym turf cleaning. You can also apply sanitizers to floors to prevent bacteria growth in the areas where lifters try hard. Keep the surface clean and dry to get the maximum performance.

How long will artificial grass last at the gym?

Even though you get a warranty of up to 15 years, the life of your gym turf flooring will depend on its usage and cleaning. The turf warranty covers manufacturing defects, but you shall not expect the warranty to cover heavy commercial use or bacterial infestation. Yet, polyethylene turf and nylon materials are among the strongest available in the sports industry. They will last many years if selected for the right usage and maintained properly.

Which Suppliers of Artificial Grass Do You Trust?

We select only the best artificial turf manufacturers to provide you with consistent gym turf flooring materials.

Below are a few trusted artificial turf suppliers:
GET A PROFESSIONAL ADVICE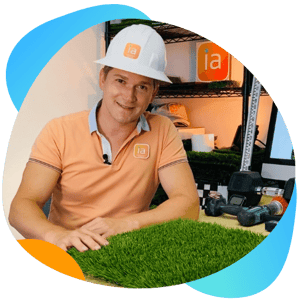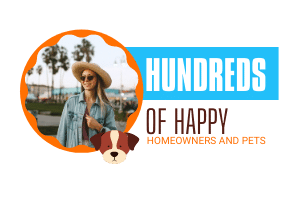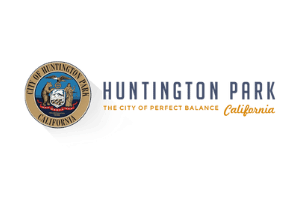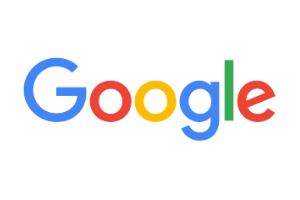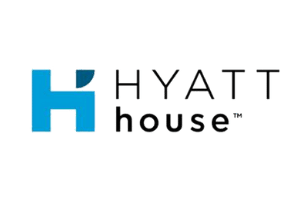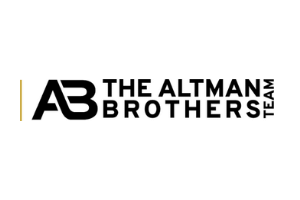 Directly from Google and Yelp
Direct Shipments in CiTIES
Los Angeles,
Dallas,
Austin,
Houston,
San Diego,
Dalton,
Las Vegas,
San Francisco,
Phoenix,
Gilbert,
Salt Lake City, Chicago, New York, Atlanta