Backyard Makover design and Artificial Turf Landscaping Ideas
Not Stock Photos.
All photos shown is our work.
backyard landscape design with artificial grass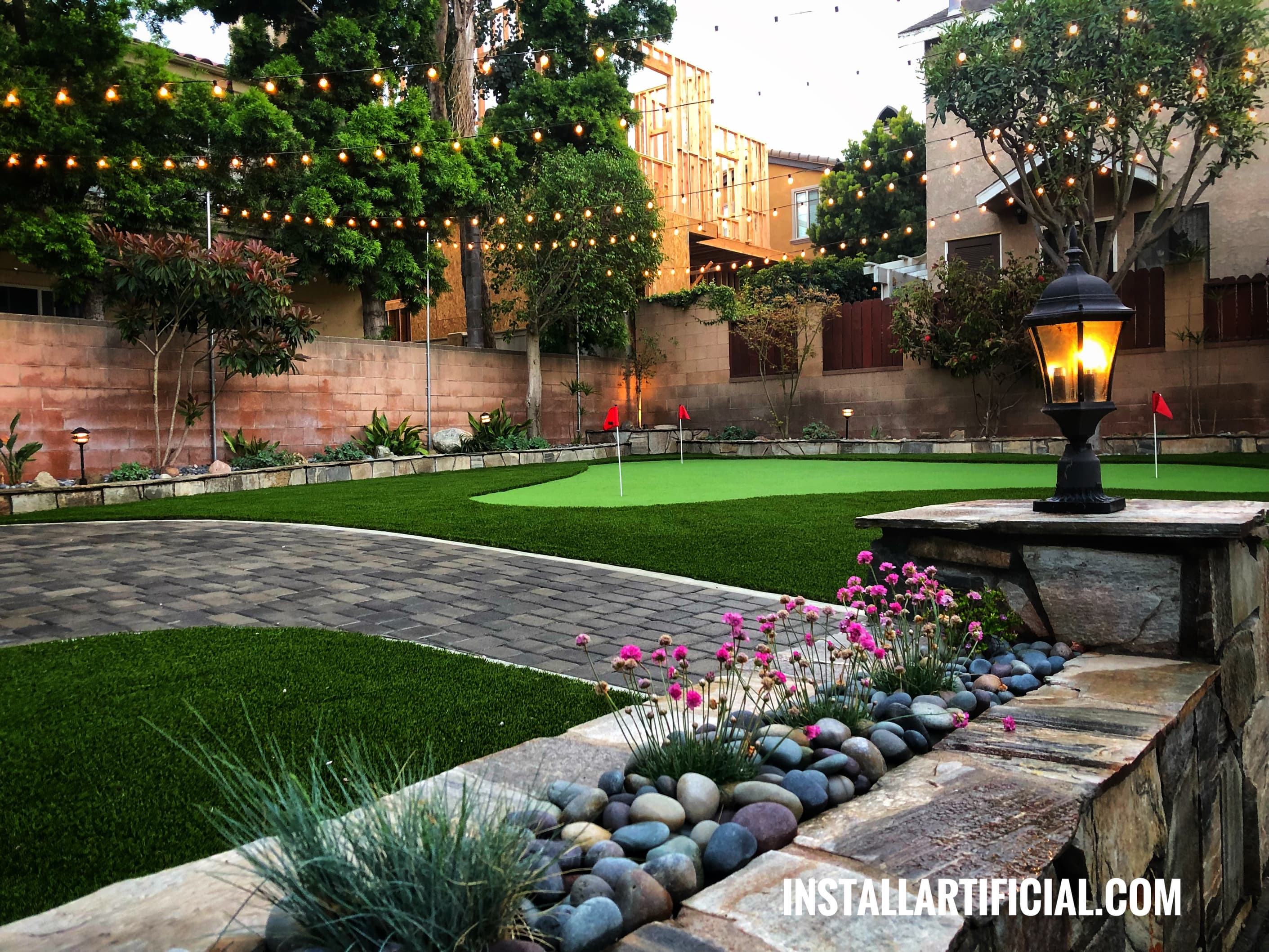 On this backyard remodel, we've added a paver walkway, a backyard putting green, and low voltage lighting with artificial grass to completely transform the landscape design. With enough space for entertainment and recreation, this backyard renovation has provided homeowners with the ability to utilize their space day or night!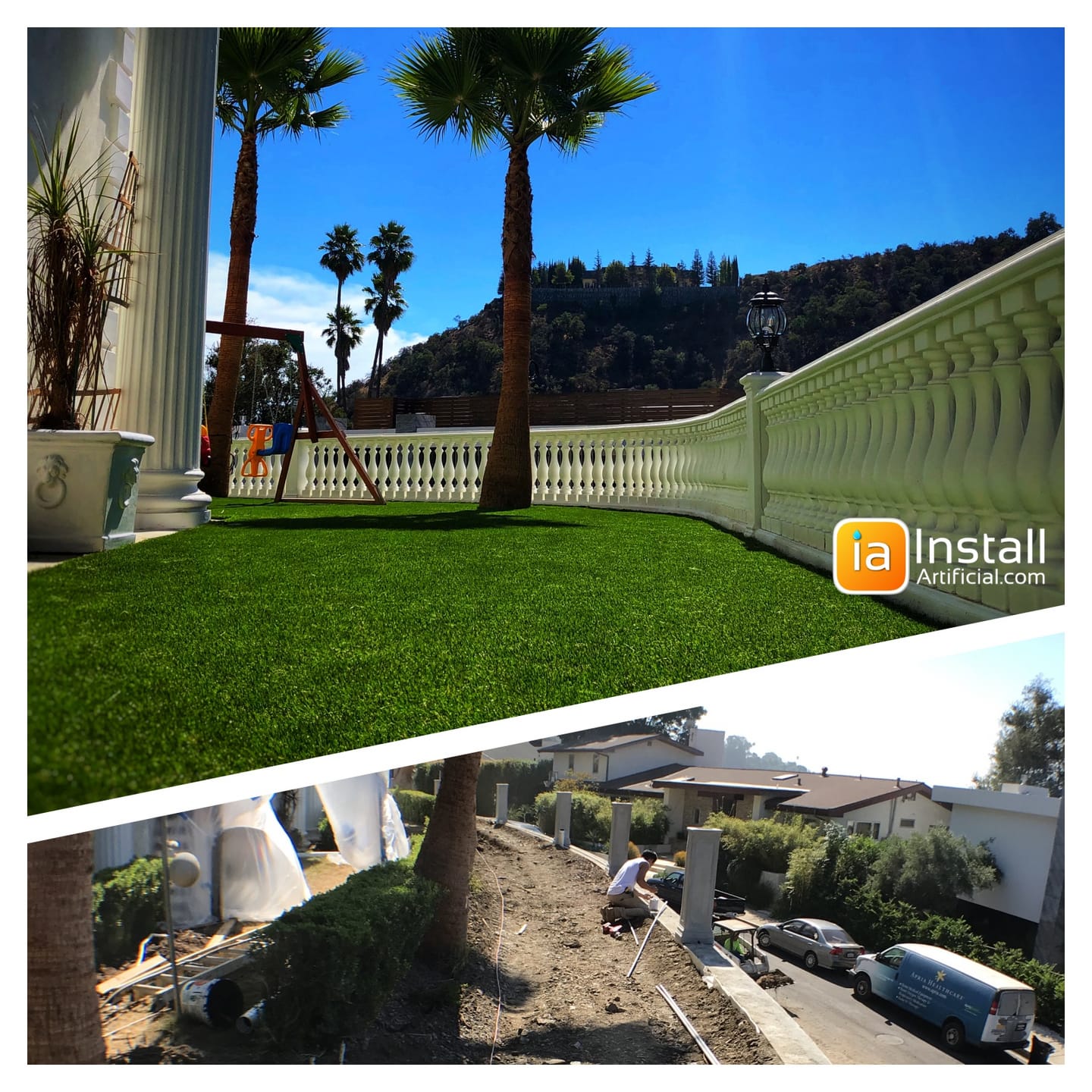 Complete before and after backyard transformation of backyard landscape design with artificial grass!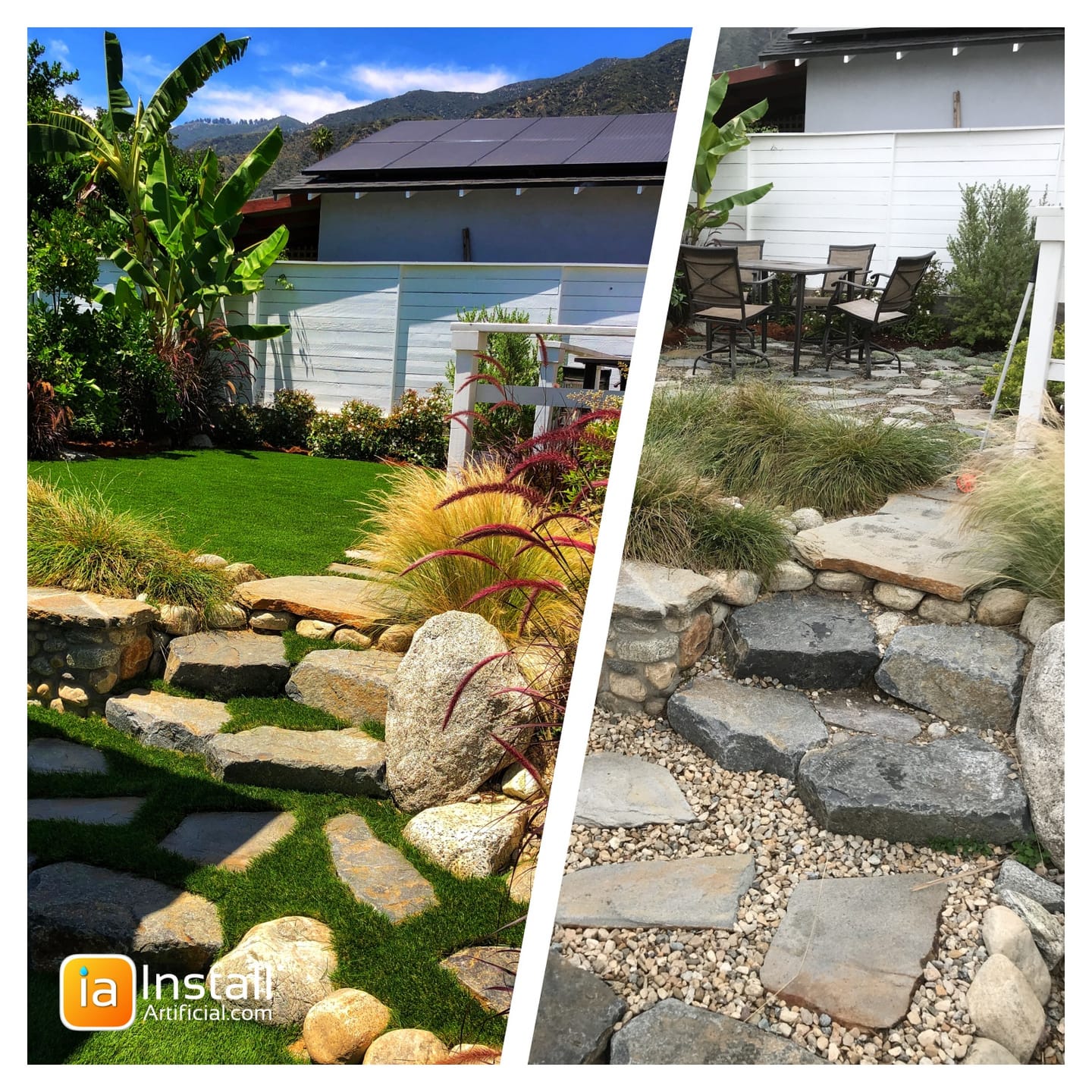 Converted abrasive stone and pebbles into a plush artificial grass surface during this backyard remodel project!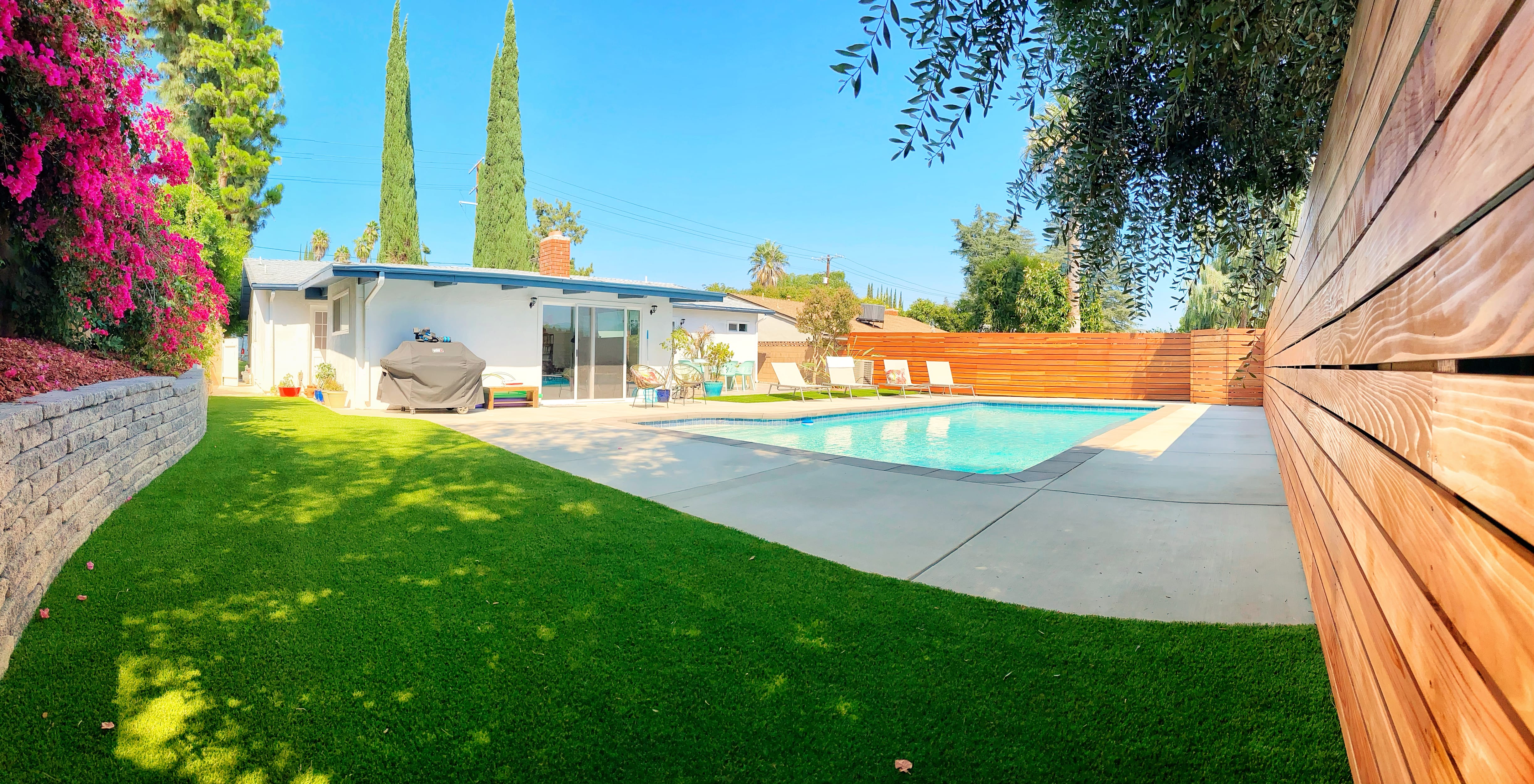 Artificial grass around pools is a great backyard makeover idea! With advanced drainage, synthetic turf will provide a clean and dry surface for entertaining this summer. Curious about backyard remodel costs? Request a custom estimate today! We'd be happy to help you design your backyard oasis.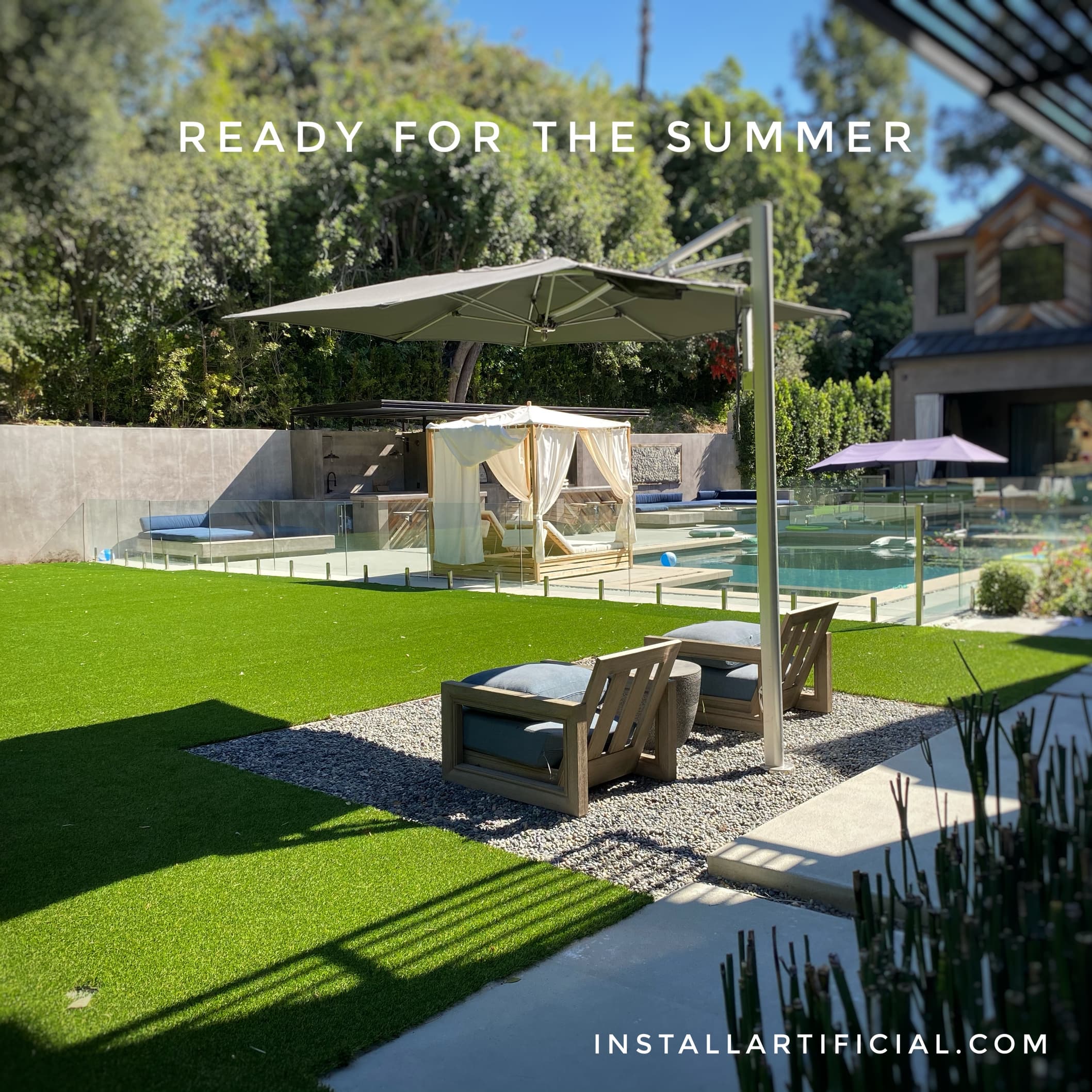 Wanting to create a multi-functional backyard? Combine artificial turf, hardscape, and other ground covers to have the best backyard design nearby.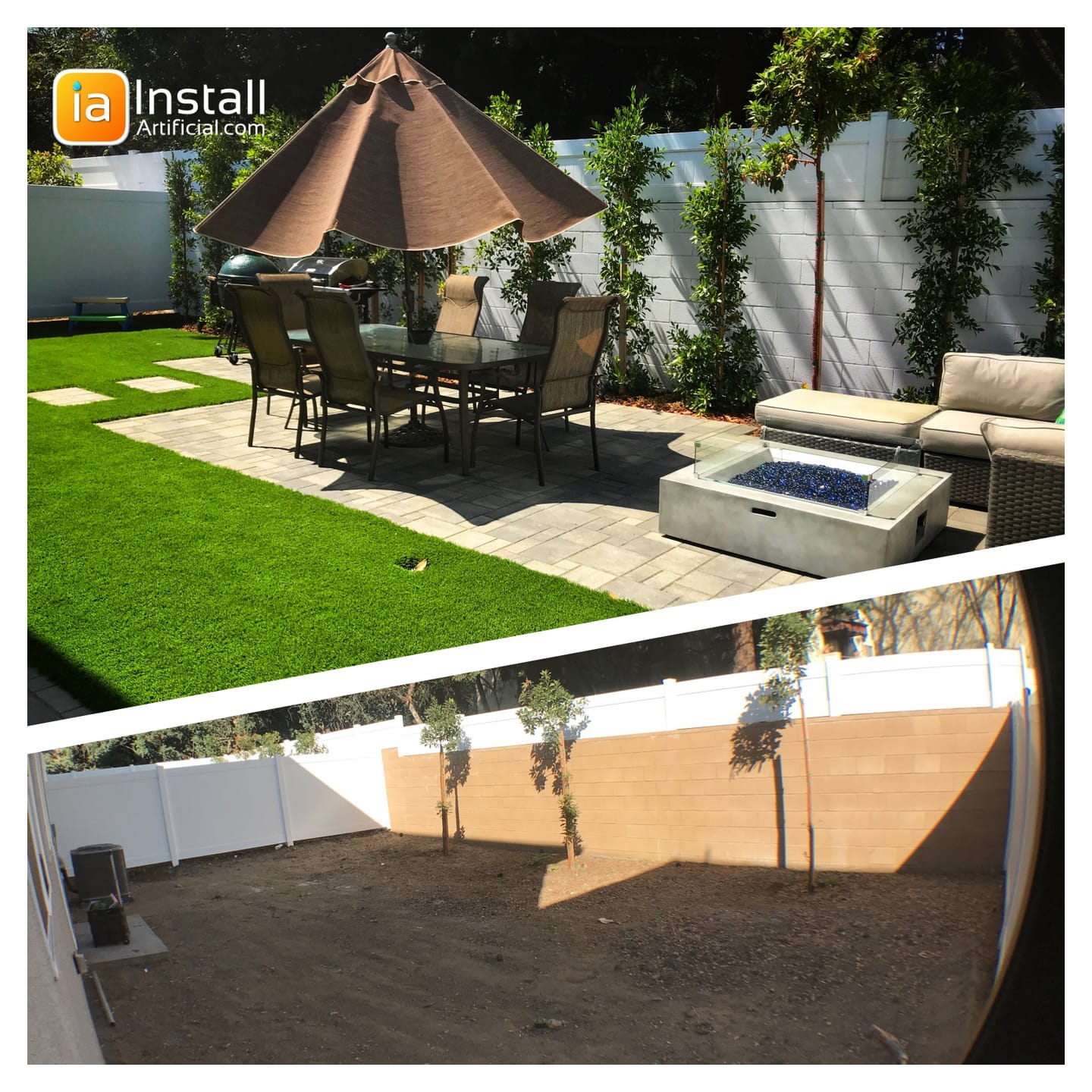 This one is a simple and practical backyard design. We combined artificial turf, hardscape, and gas fireplace. See the backyard renovation before and after.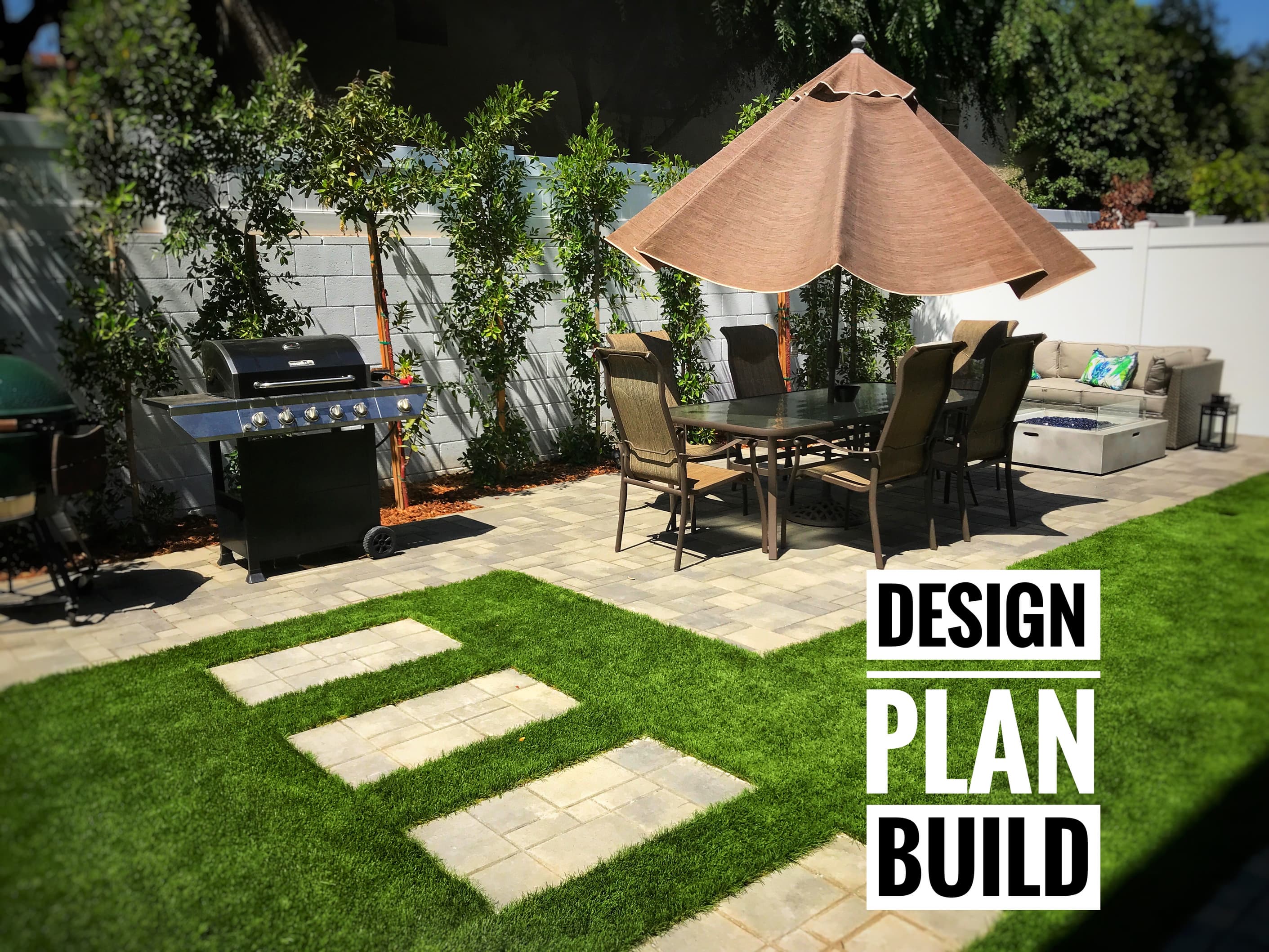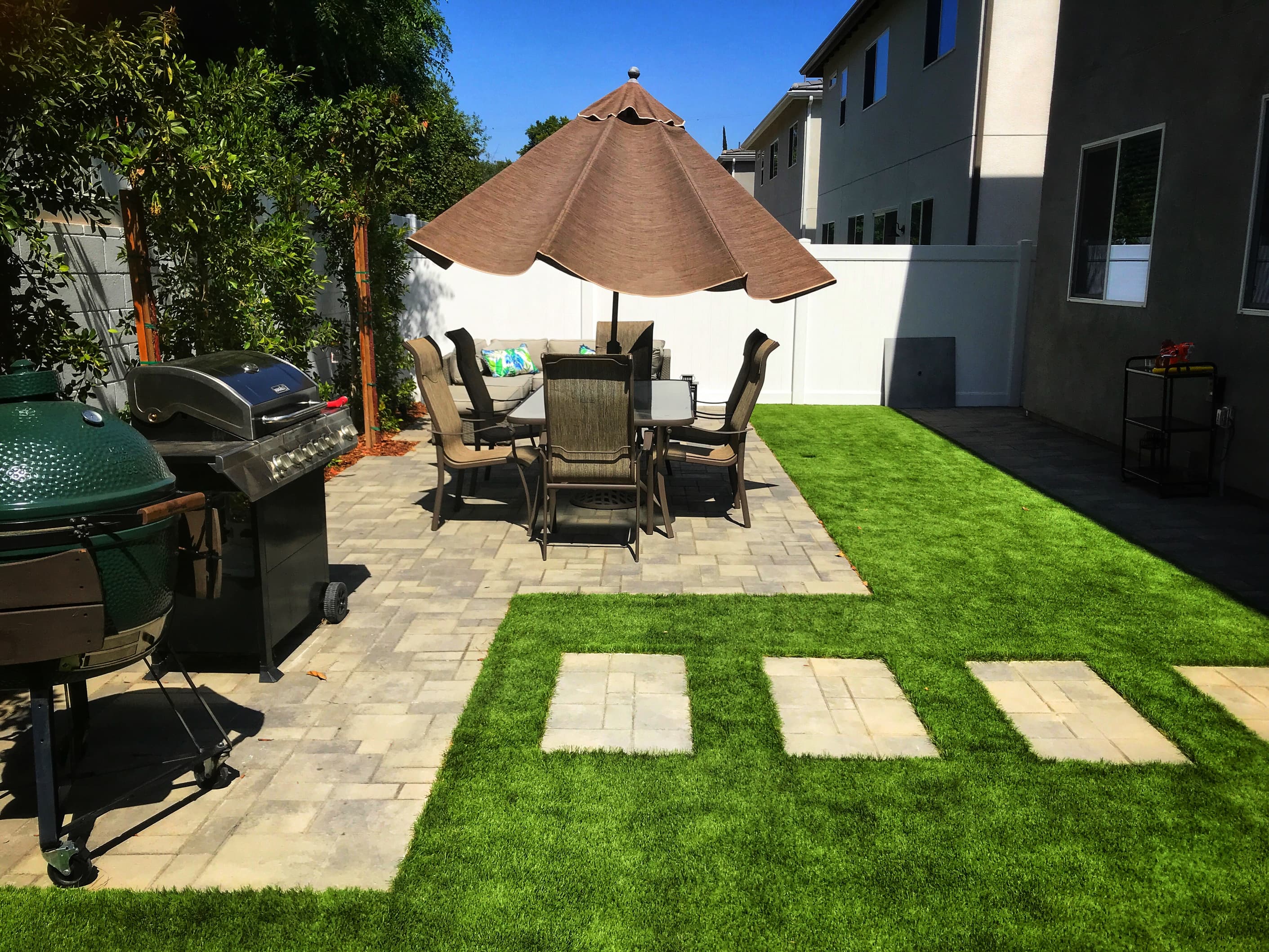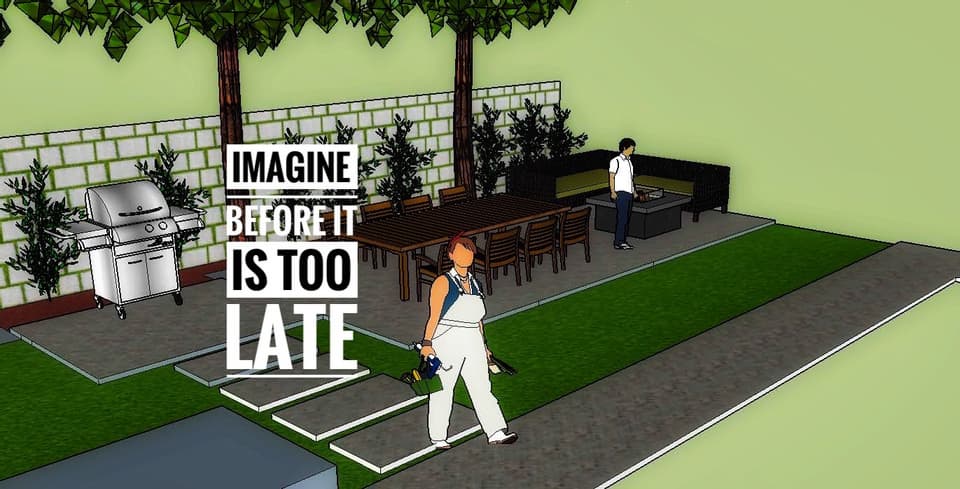 One of our favorite backyard renovations. We can assist with providing landscape design ideas and create mockups to ensure we're bringing your vision to life.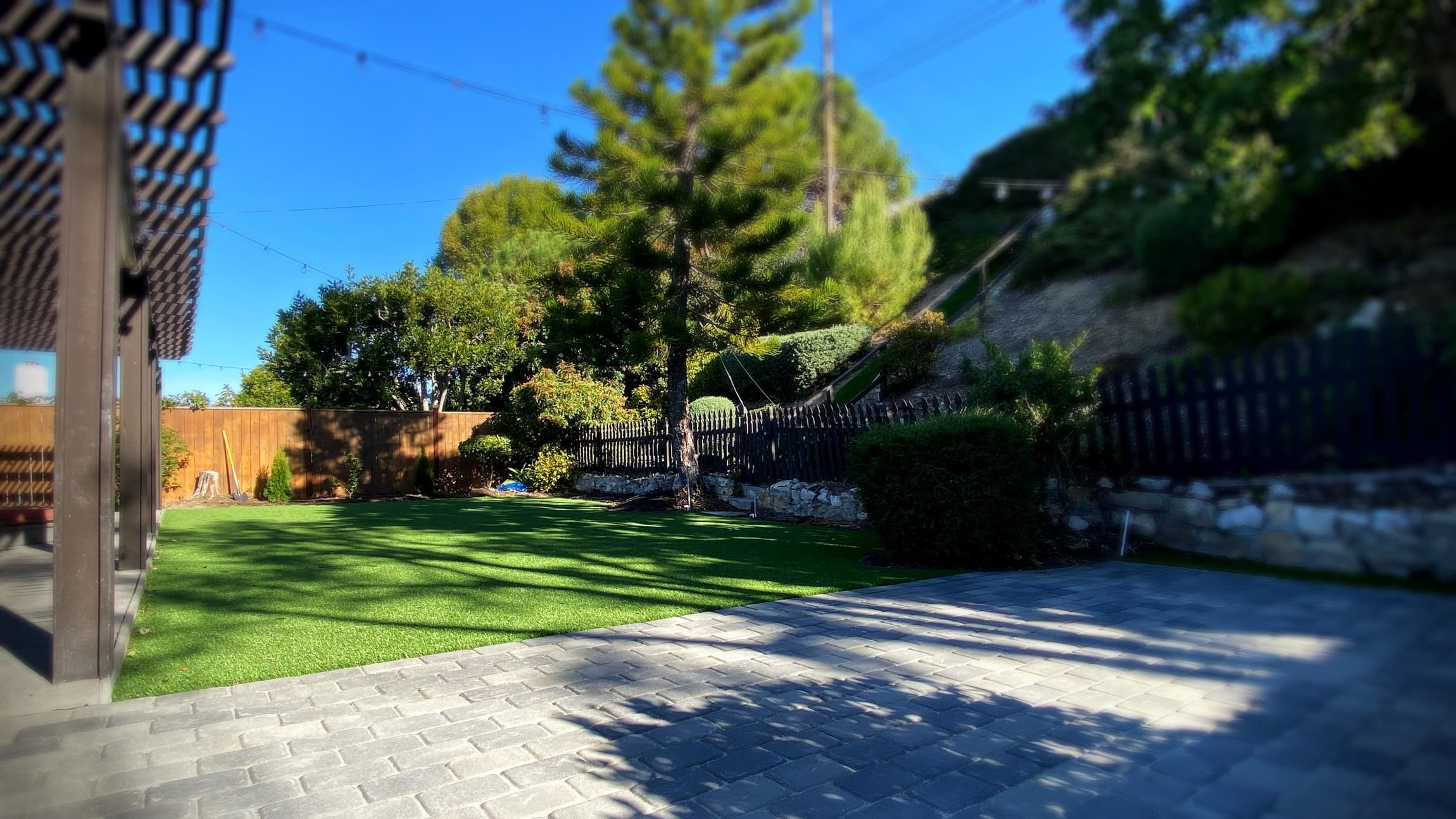 On the search for backyard design ideas? Look no further! We installed a paver patio in conjunction with artificial grass giving these homeowners a complete lawn transformation! By combining synthetic turf and hardscape, they now have a multi-functional lawn for the entire family to enjoy.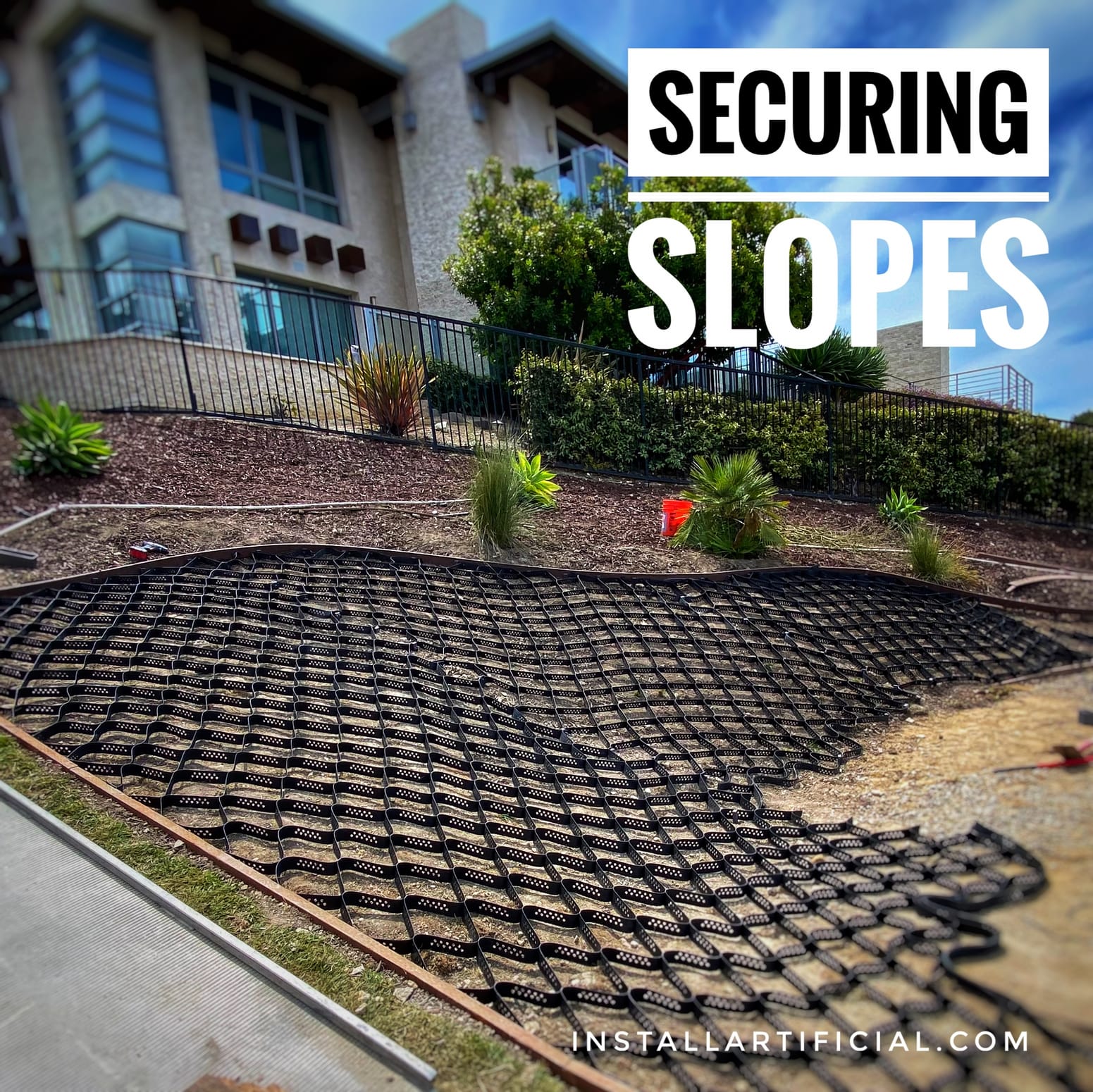 Through slope reinforcement, we're able to offer complete lawn transformation with artificial grass even in sloped areas.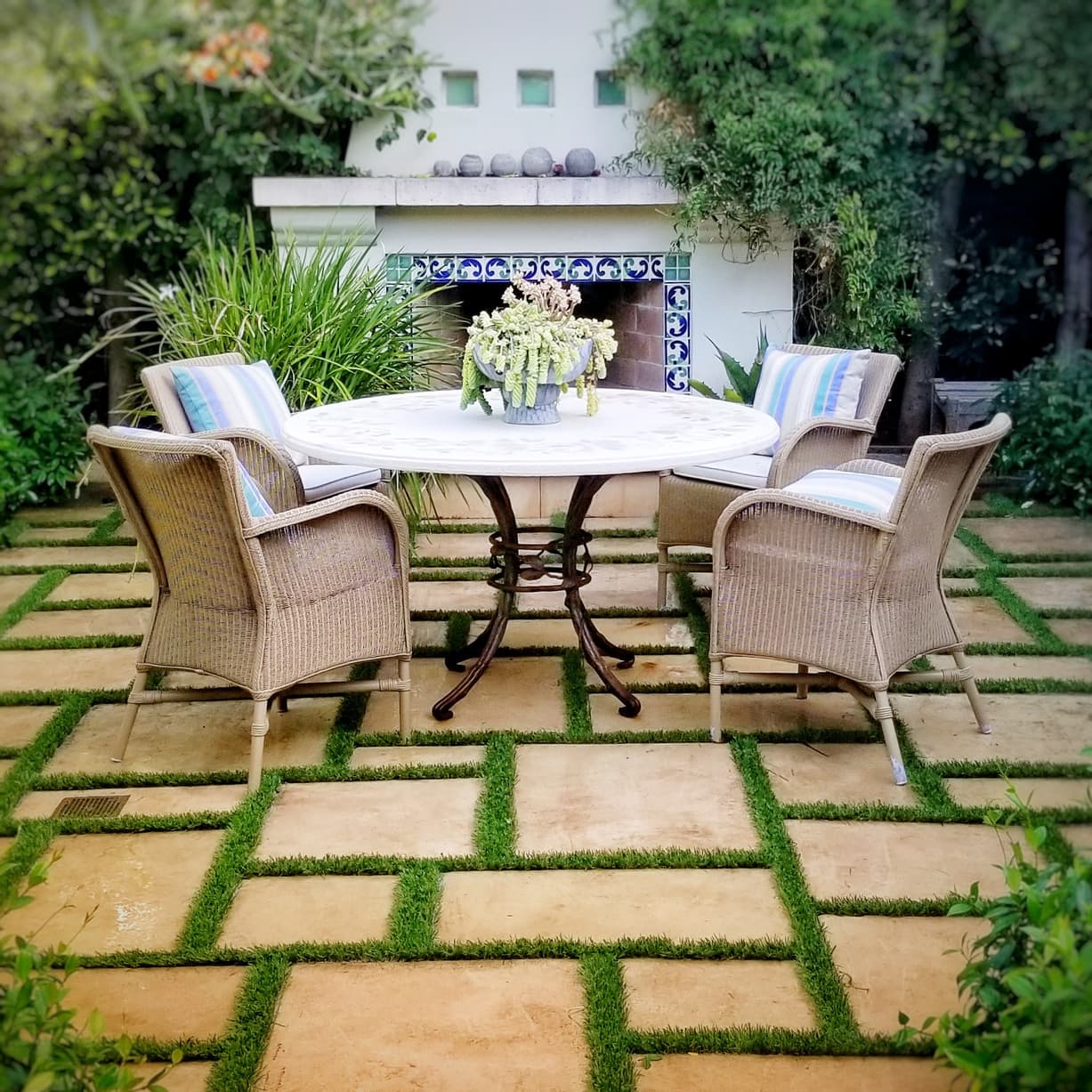 Artificial grass installed in between pavers to make backyard look cozy year round.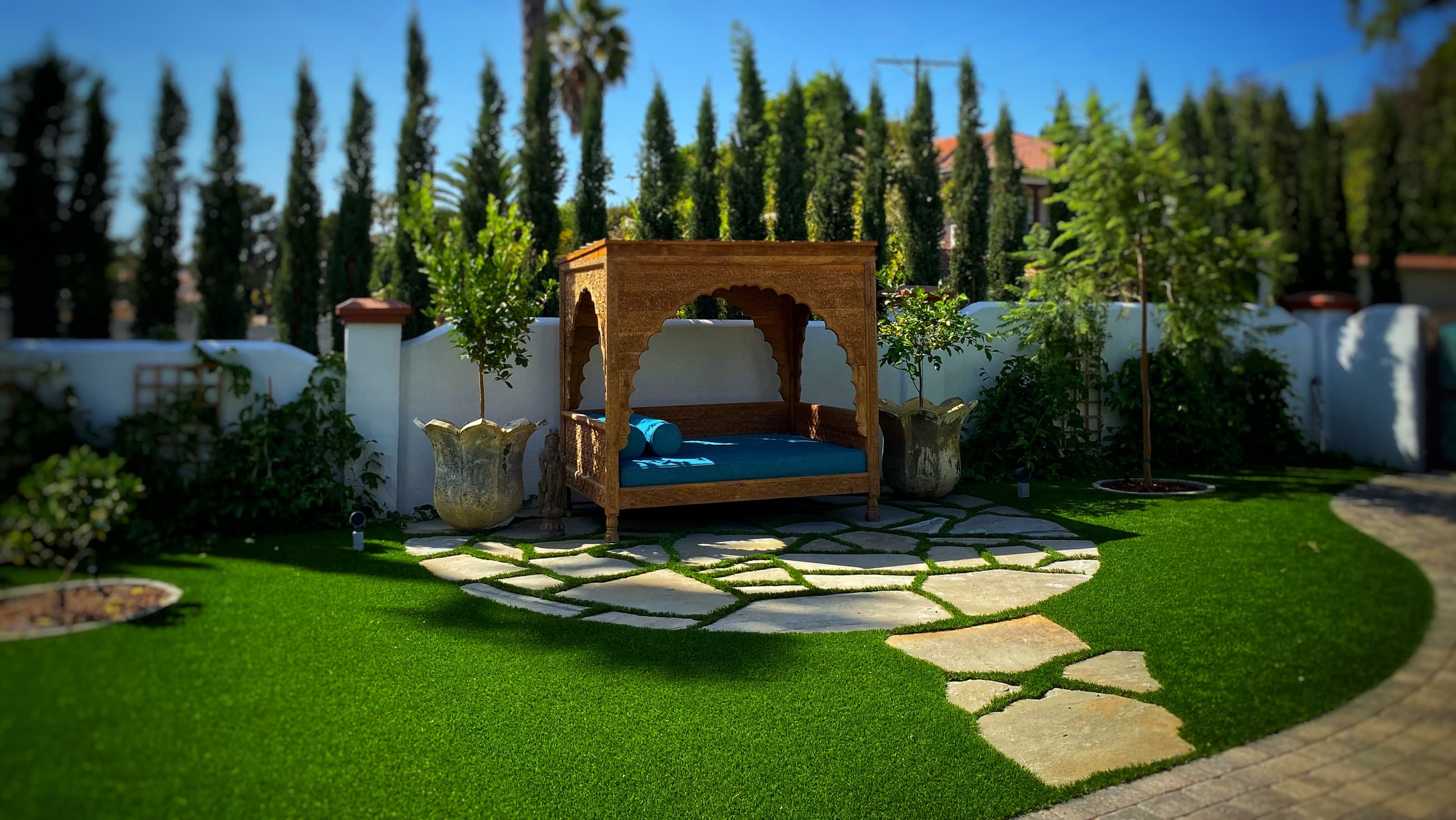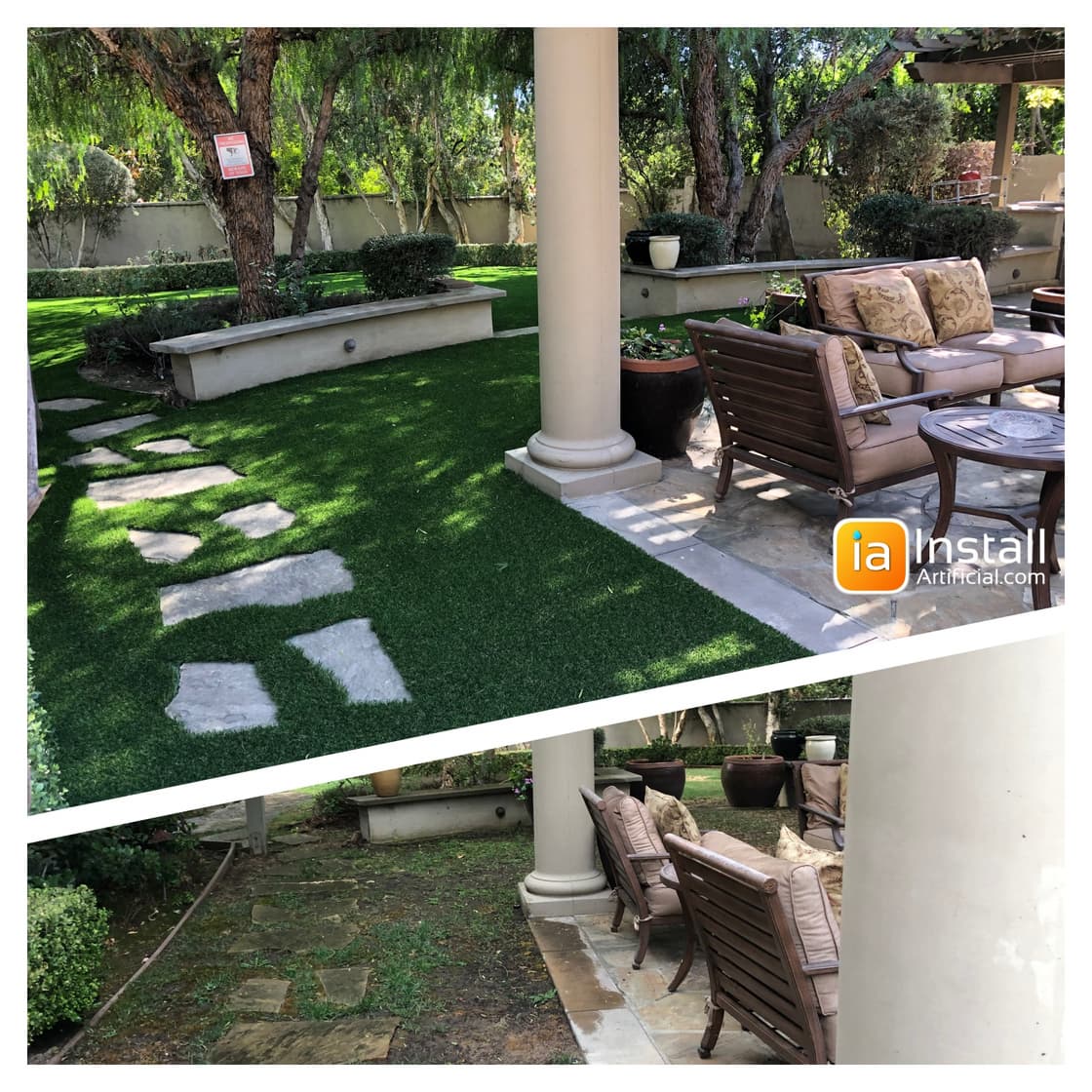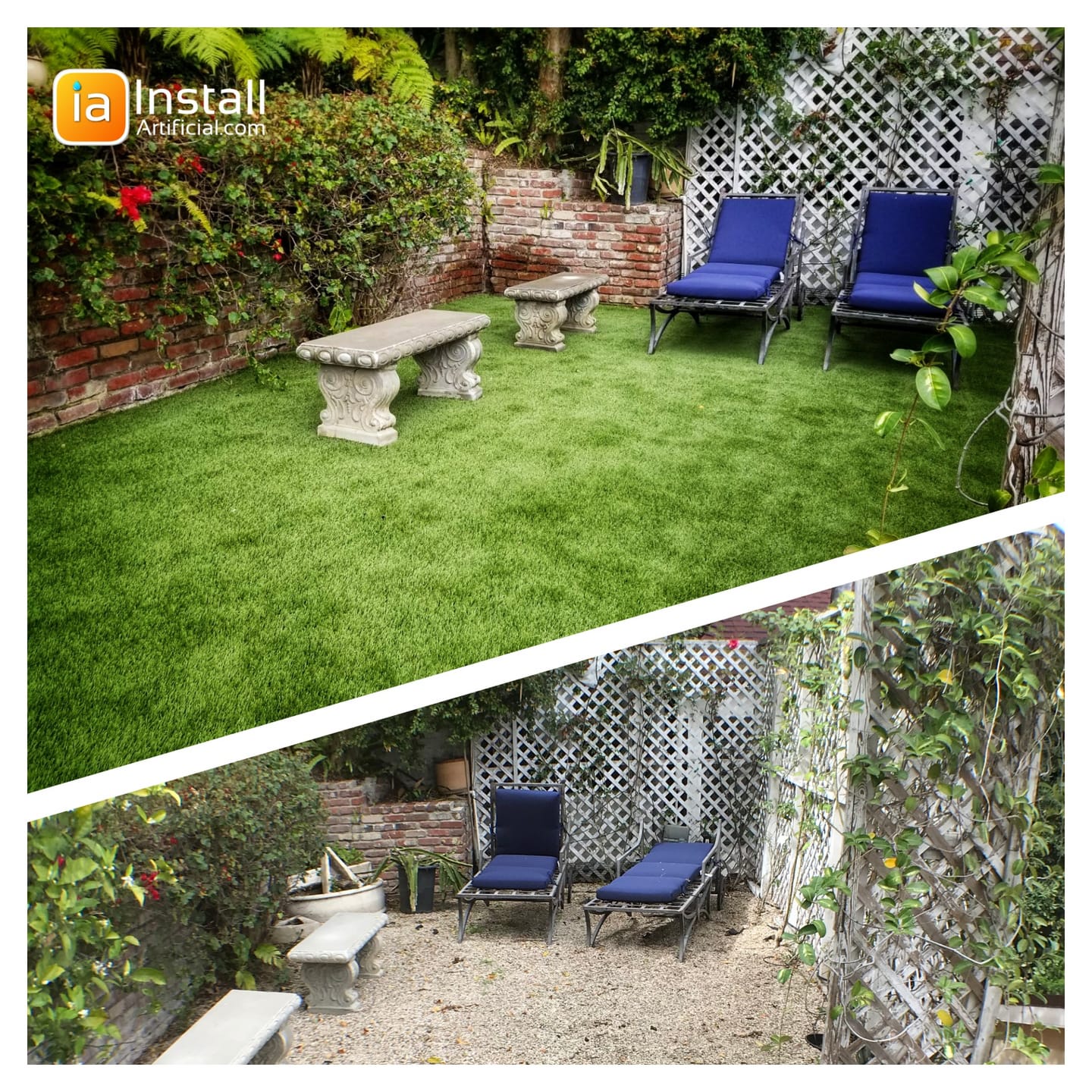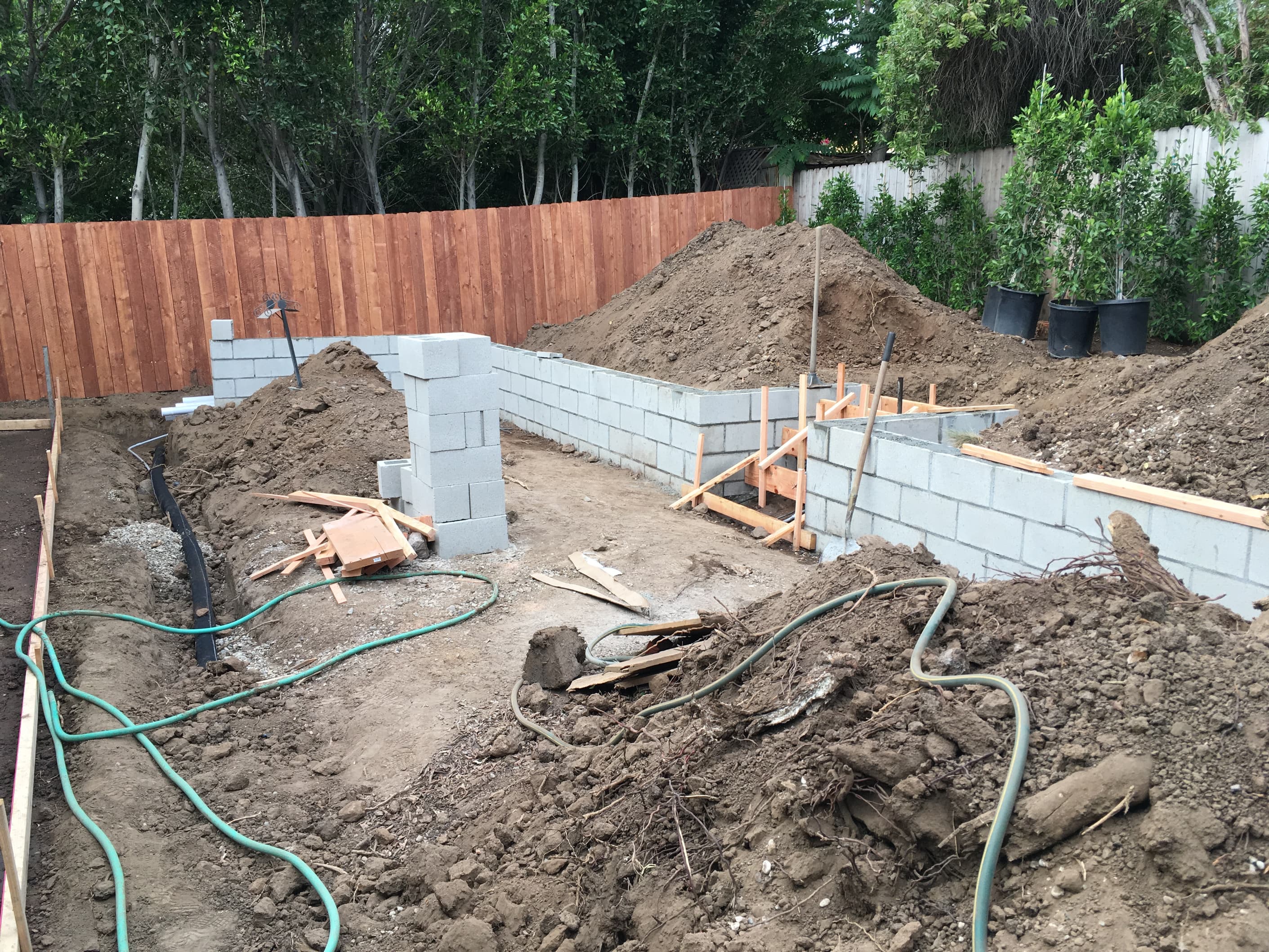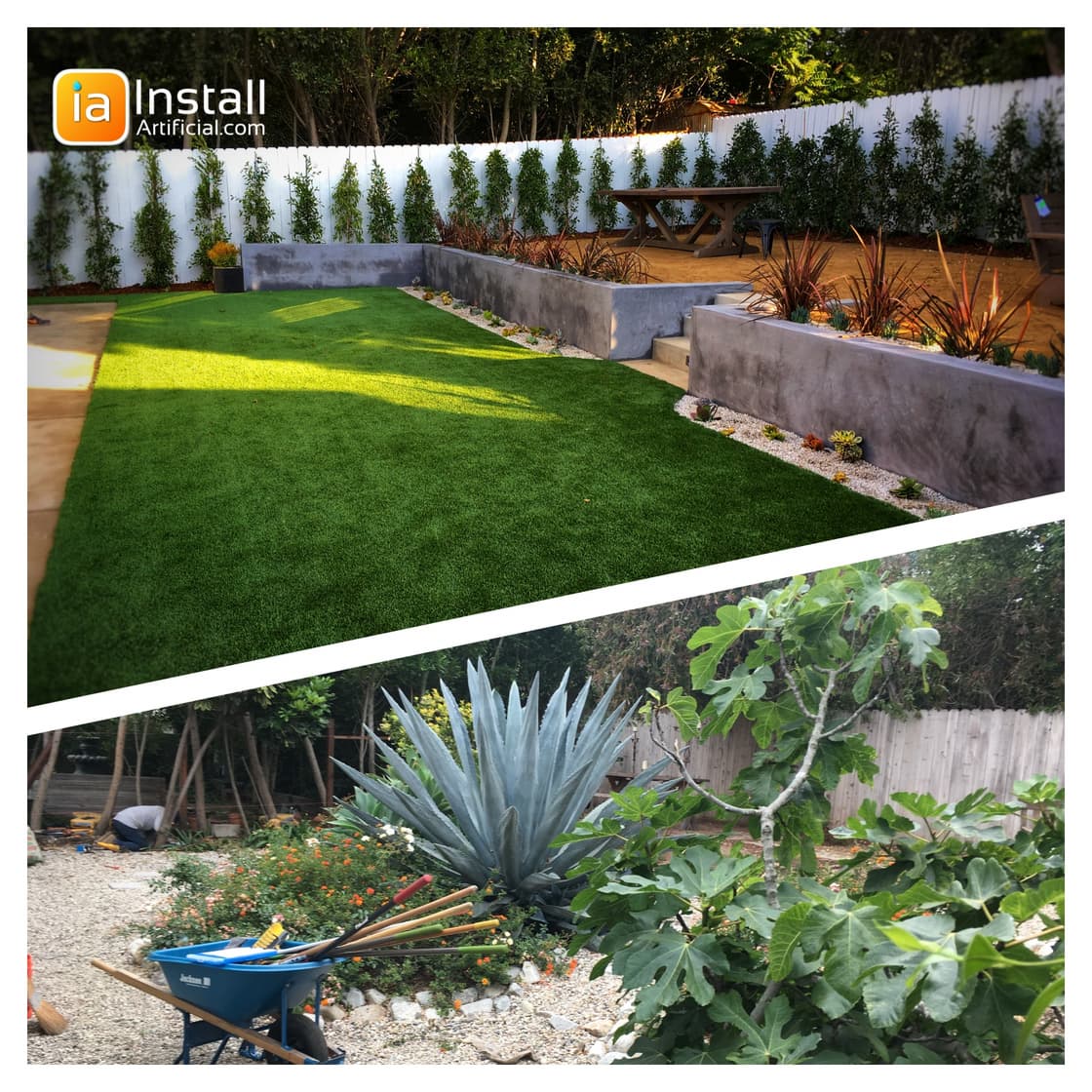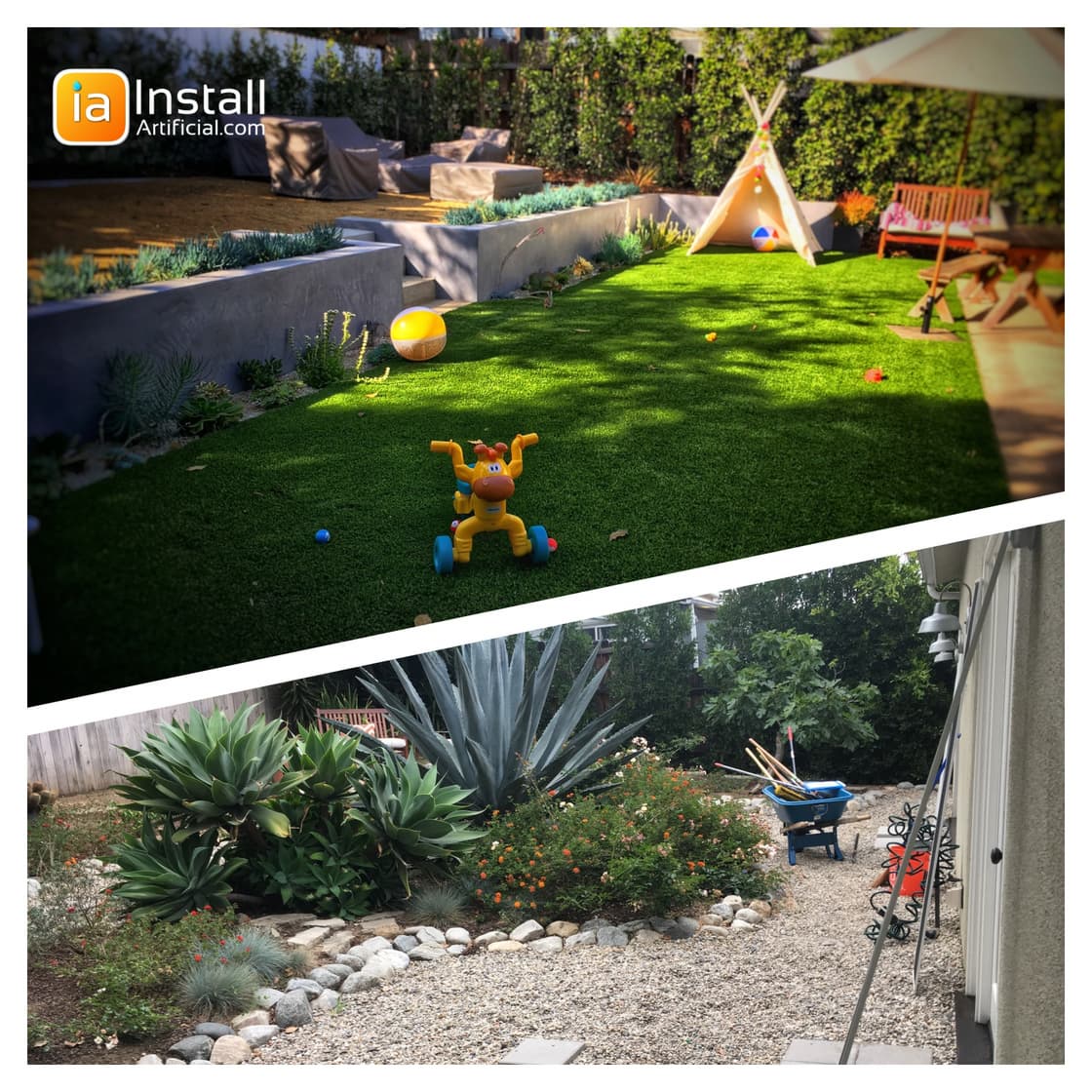 On the hunt for before and after lawn transformation photos or backyard renovation ideas? Check out this update that completely changed this homeowner's landscape design. By constructing a retaining wall, we were able to build a multi-level backyard.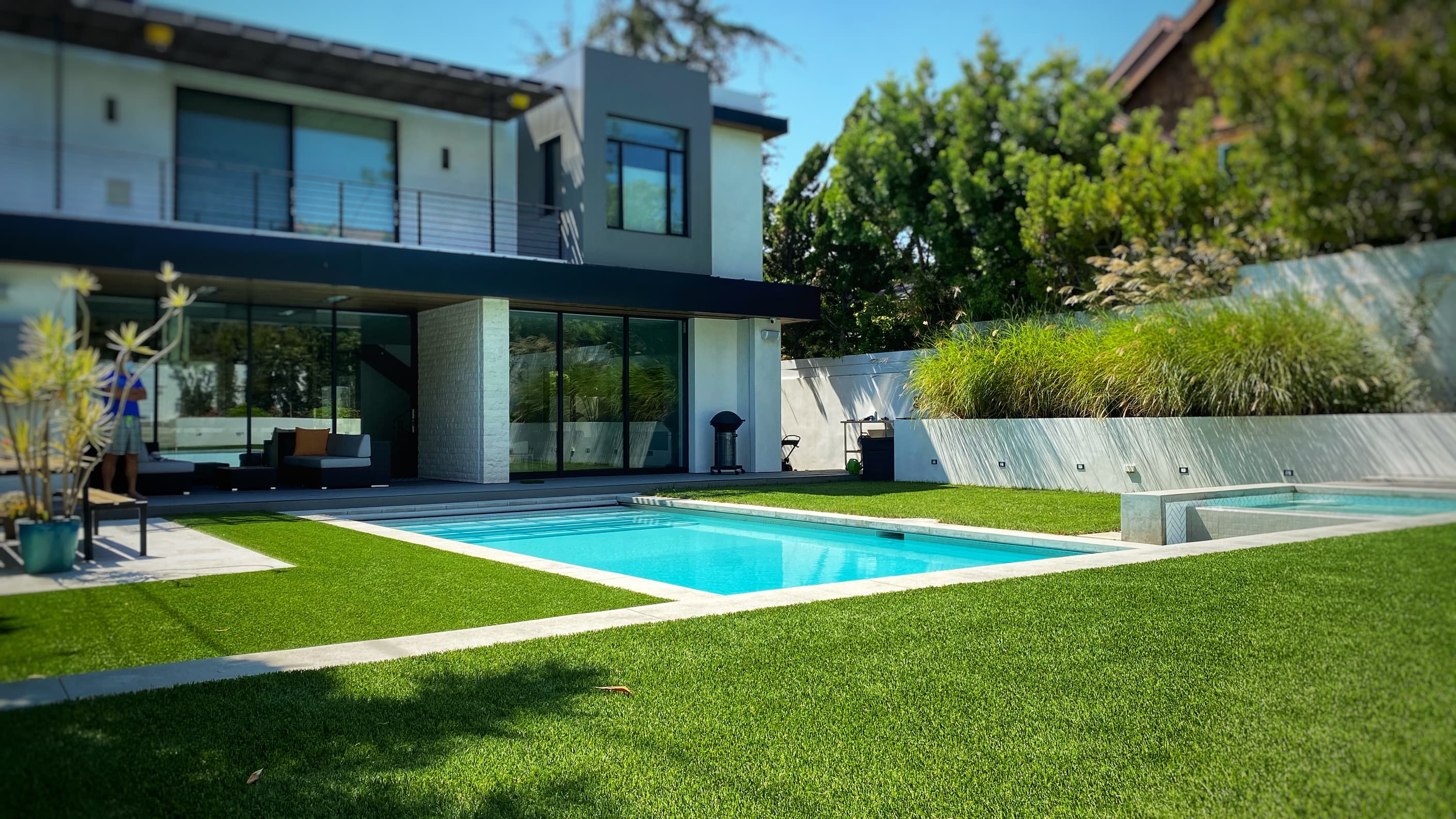 Artificial grass is the best natural grass alternative for around pools! If you're remodeling a backyard and have a pool in mind, synthetic turf installation is the perfect addition. Keep your space dry and mud-free while entertaining!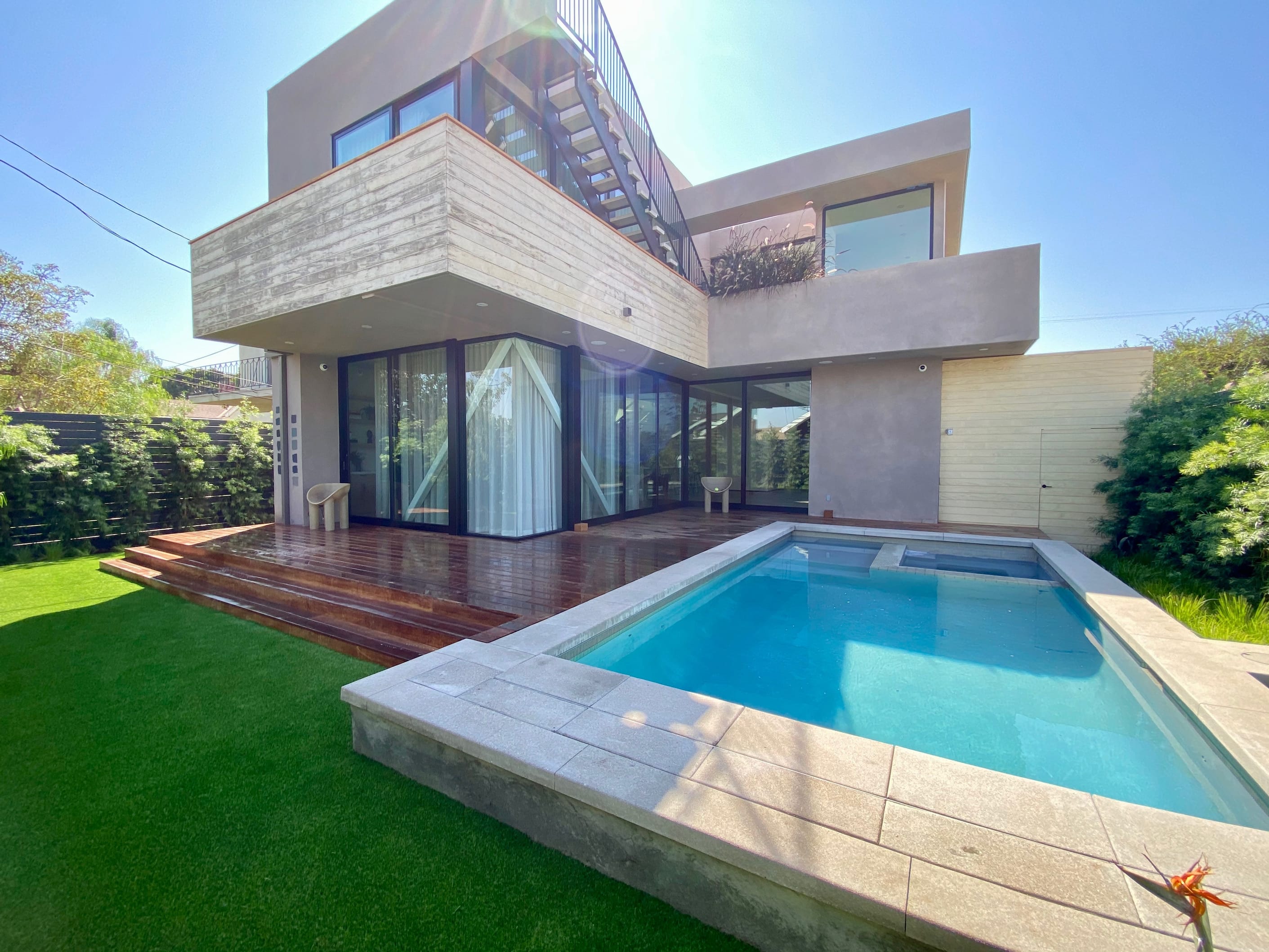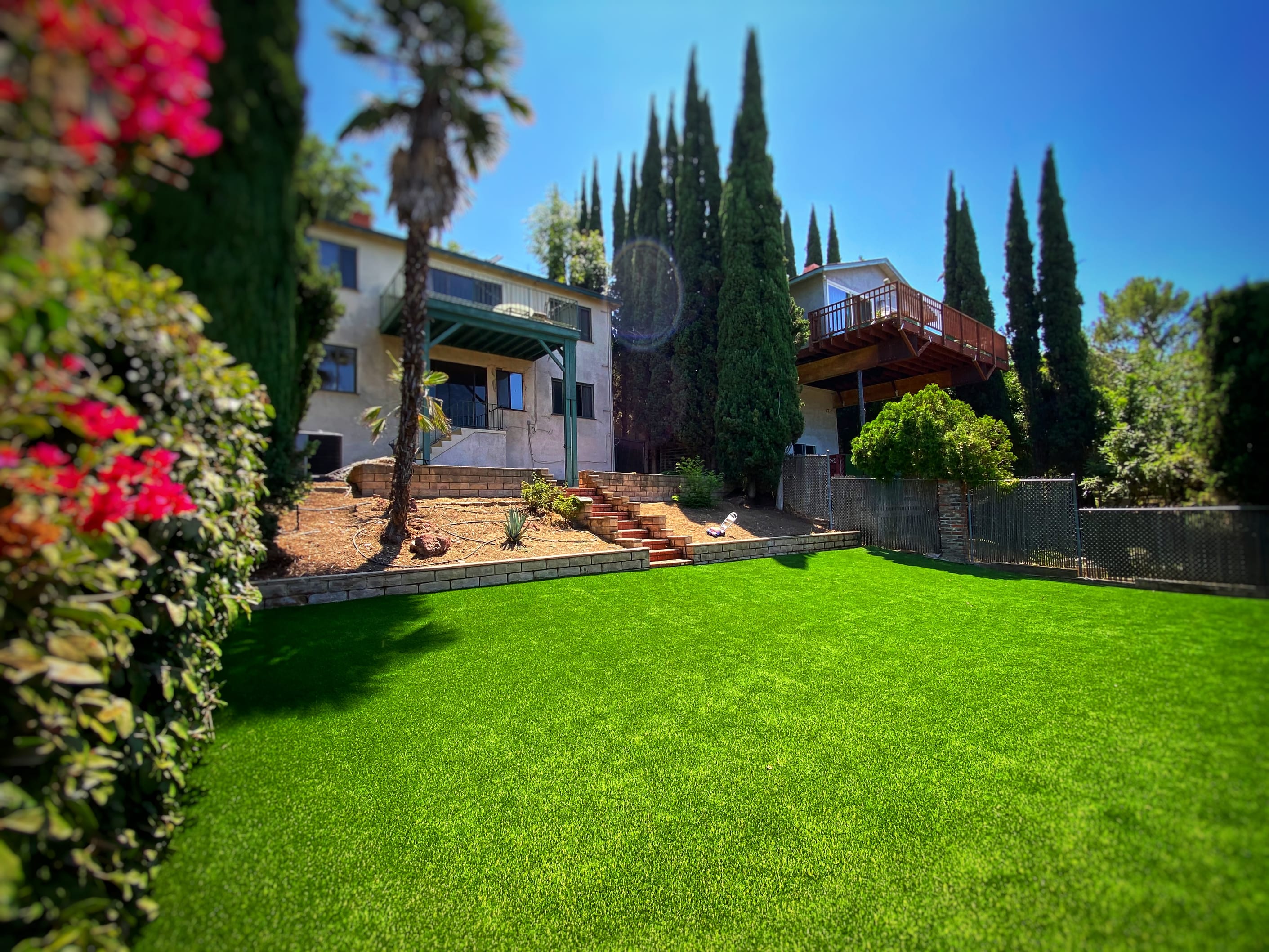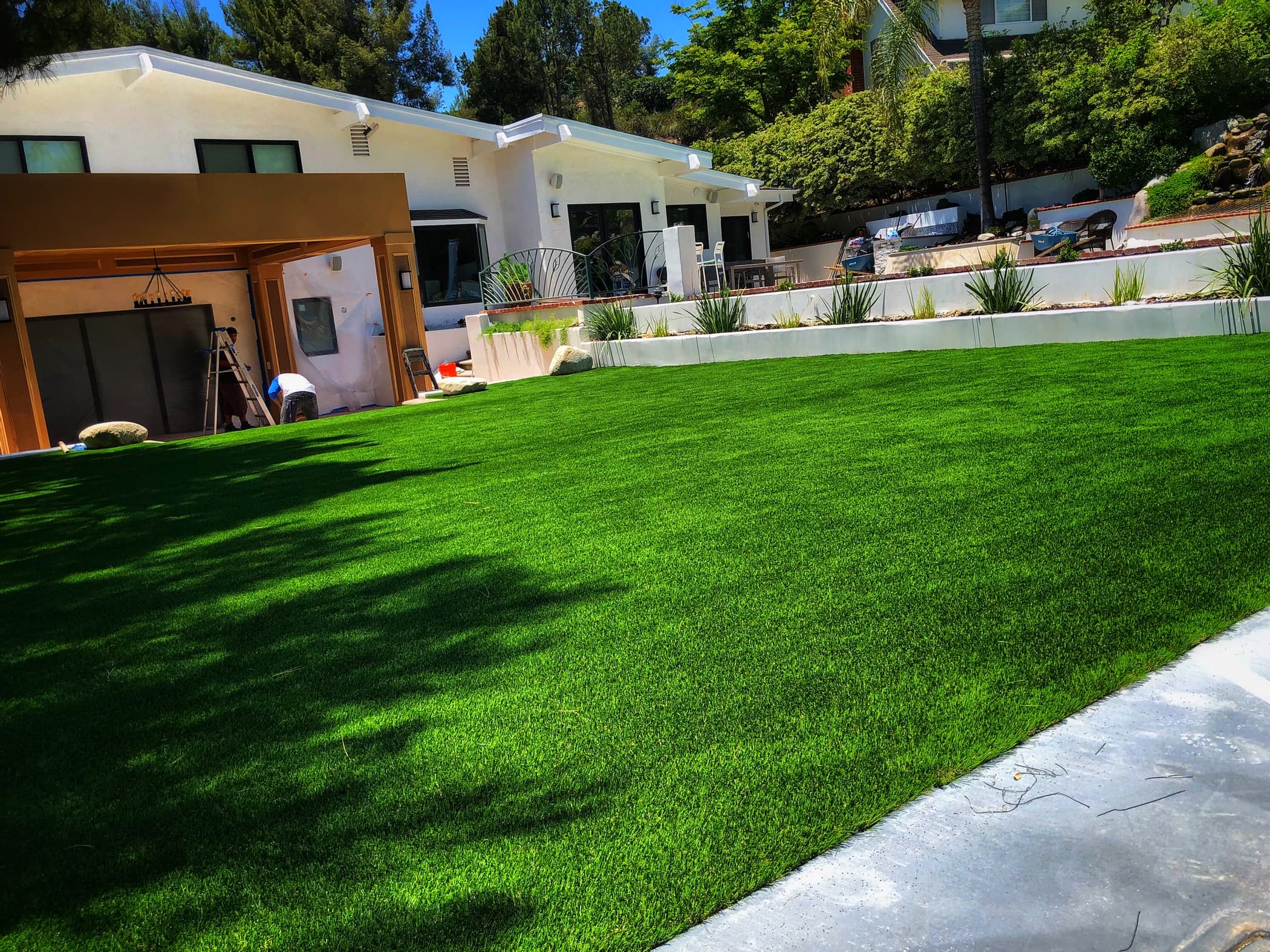 Sometimes the BEST yard renovation is simply providing your family with a green lawn that requires little maintenance to upkeep.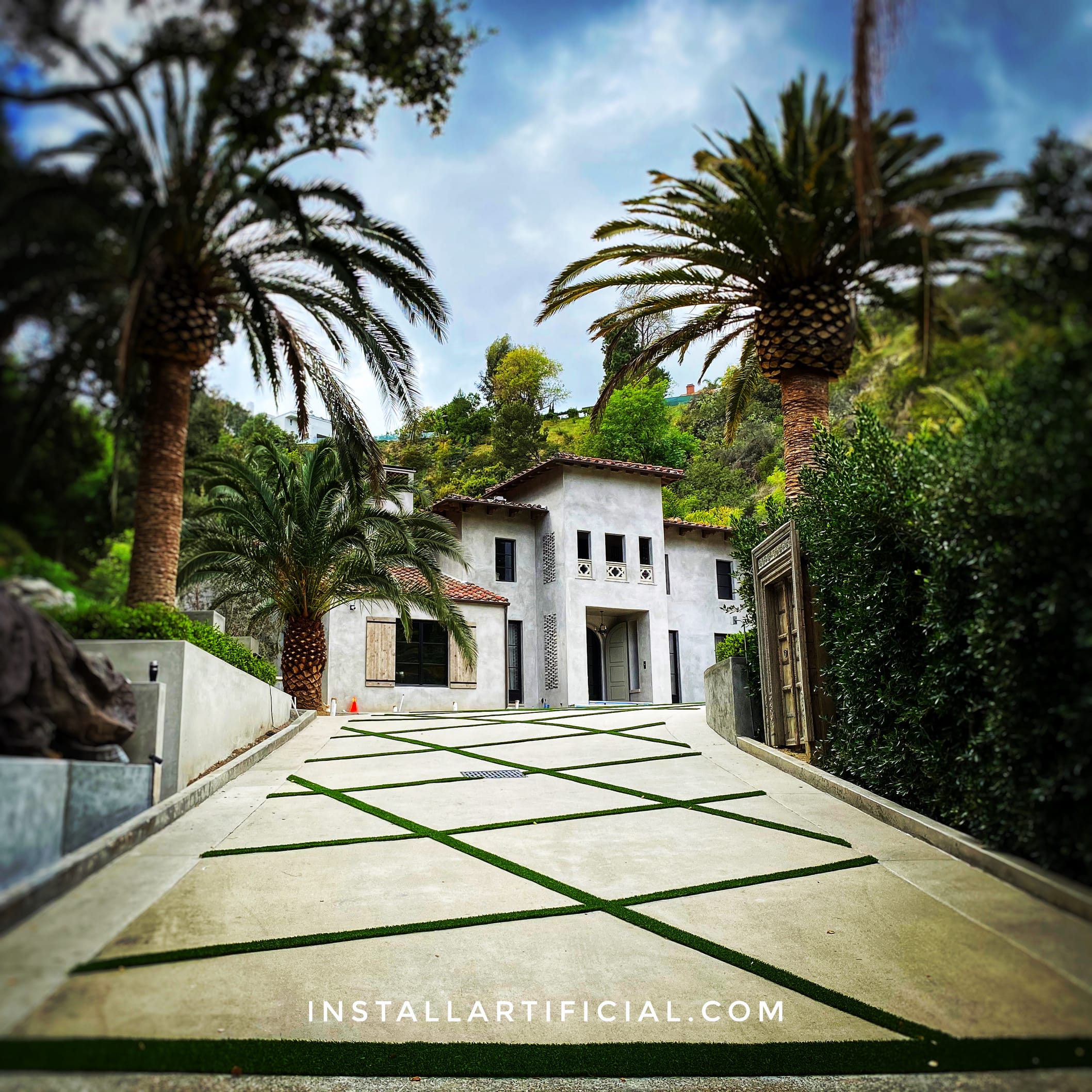 Fake grass stripes between concrete slabs on driveways and patios is a trending landscape idea for those who are looking to enhance an otherwise drab area.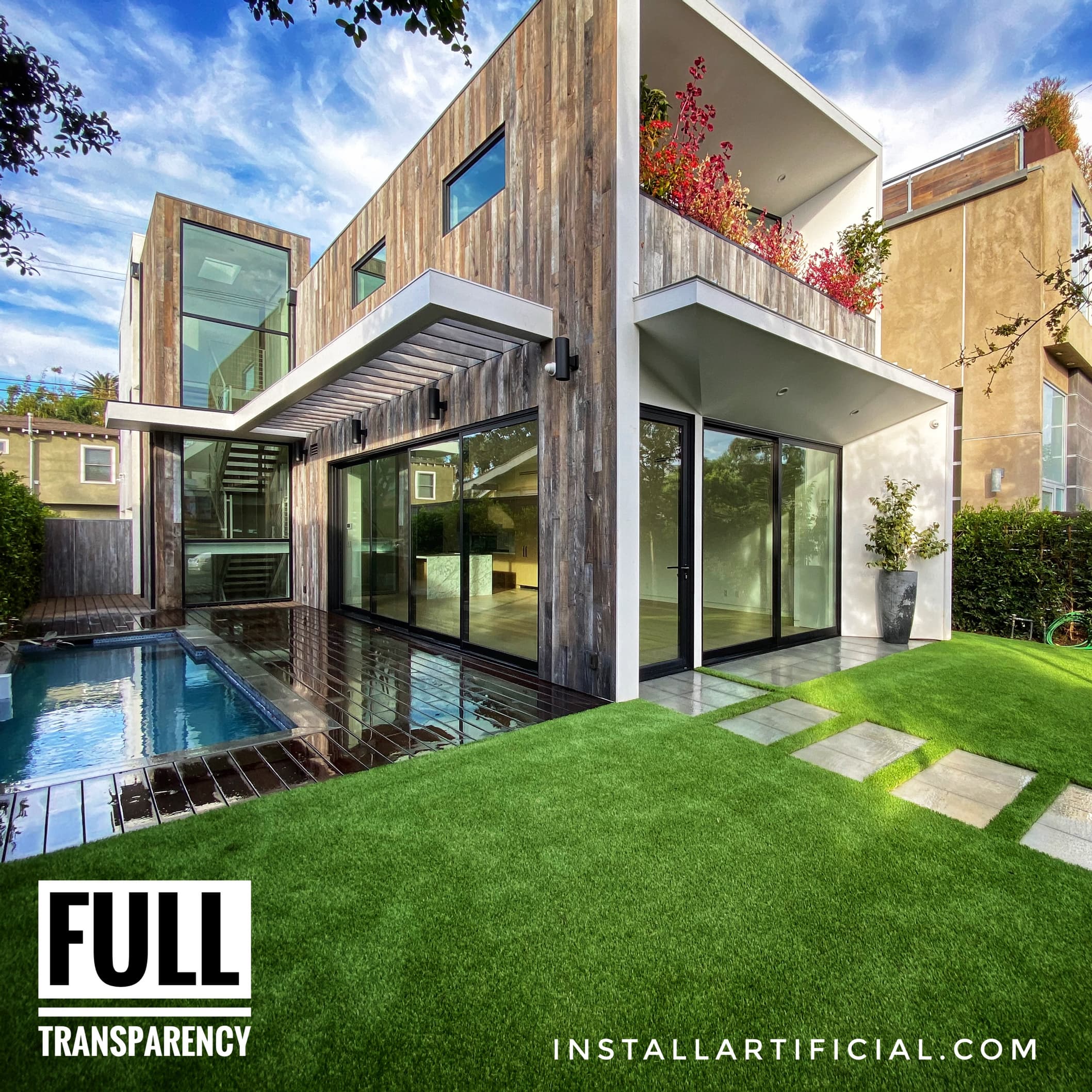 A mixture of hardscape and plush artificial grass creates the perfect balance during backyard redesign projects. This artificial grass stepping stones combo is very popular.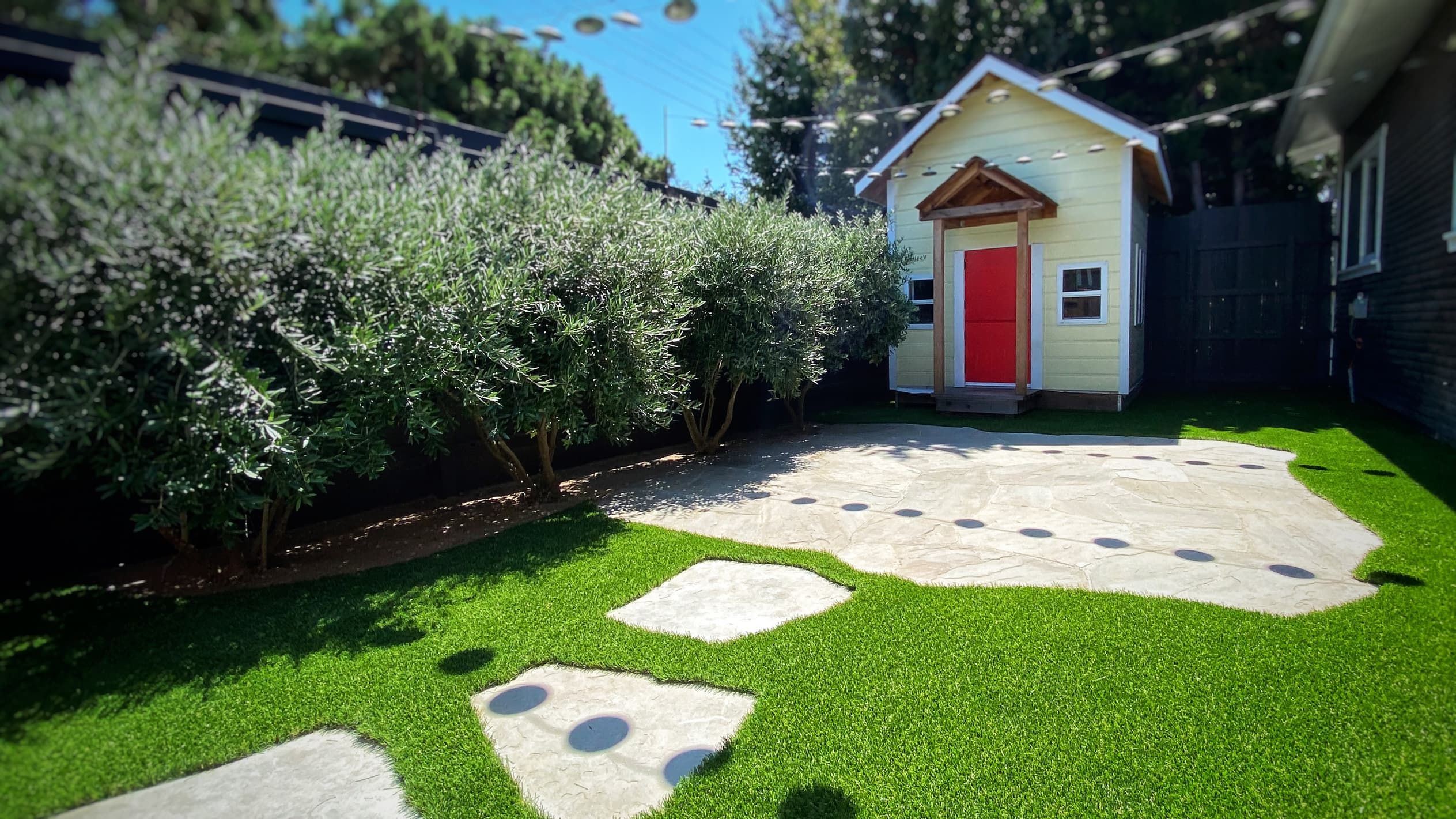 Artificial grass can be cut to fit any landscape so it's the perfect addition to your backyard makeover plan. Here we've cut artificial grass around the existing flagstone.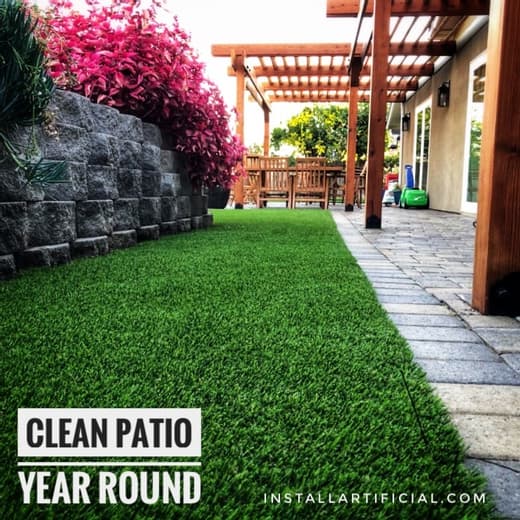 Installing artificial grass during a backyard patio remodel will help keep your patio clean and dirt free!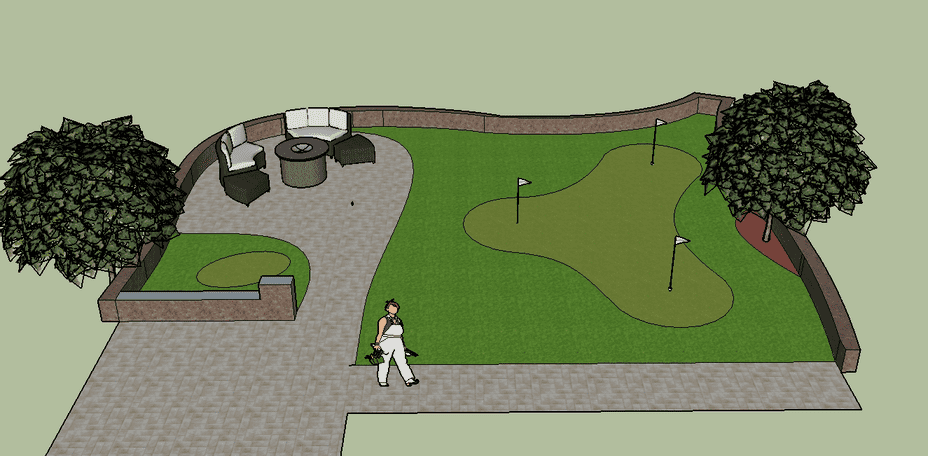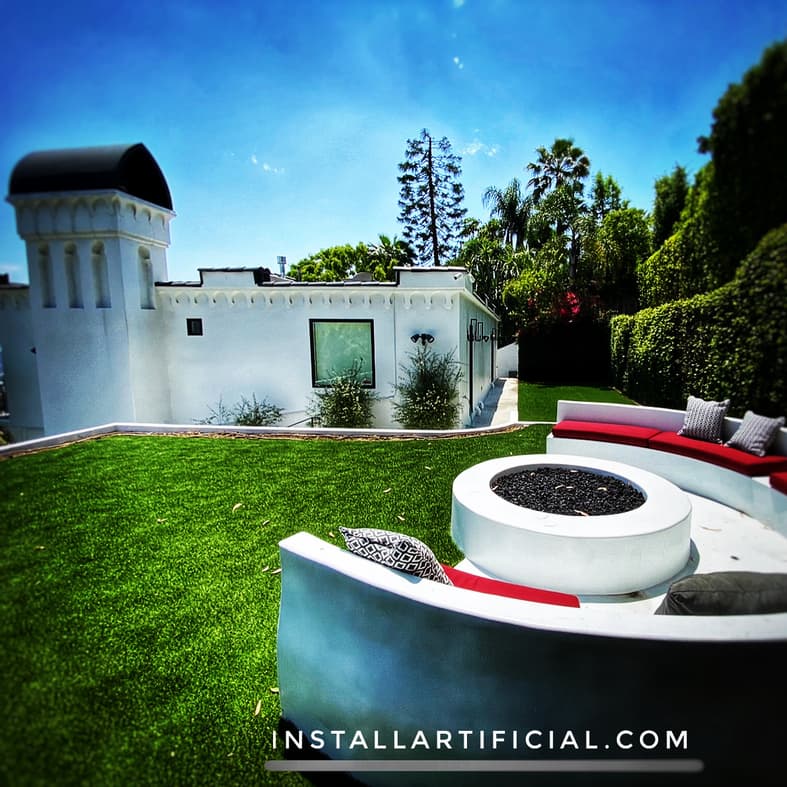 Artificial grass can melt when embers or coals from fire pits and grills fall onto the surface. Keep this in mind when you're considering different backyard remodeling ideas. You'll want some type of hardscape integrated into your design plan!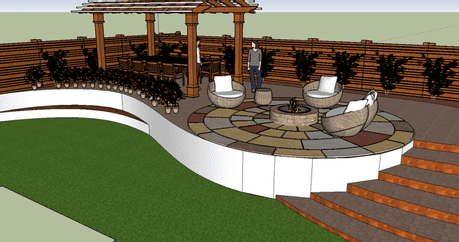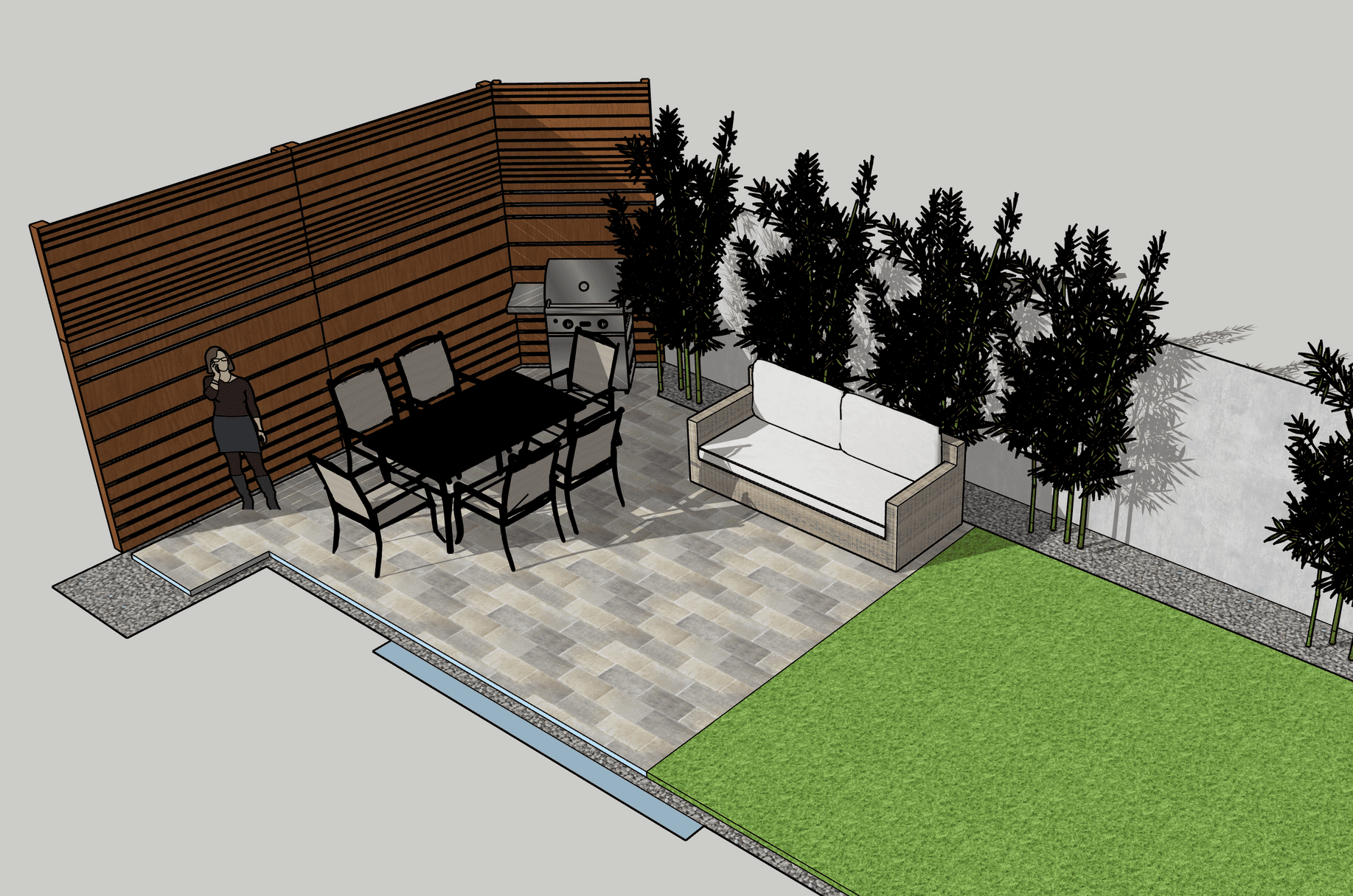 Wanting to design a new backyard? We offer consultation services for complete backyard remodels! By combining all of your backyard renovation ideas into a design mockup, you'll see your vision come to life!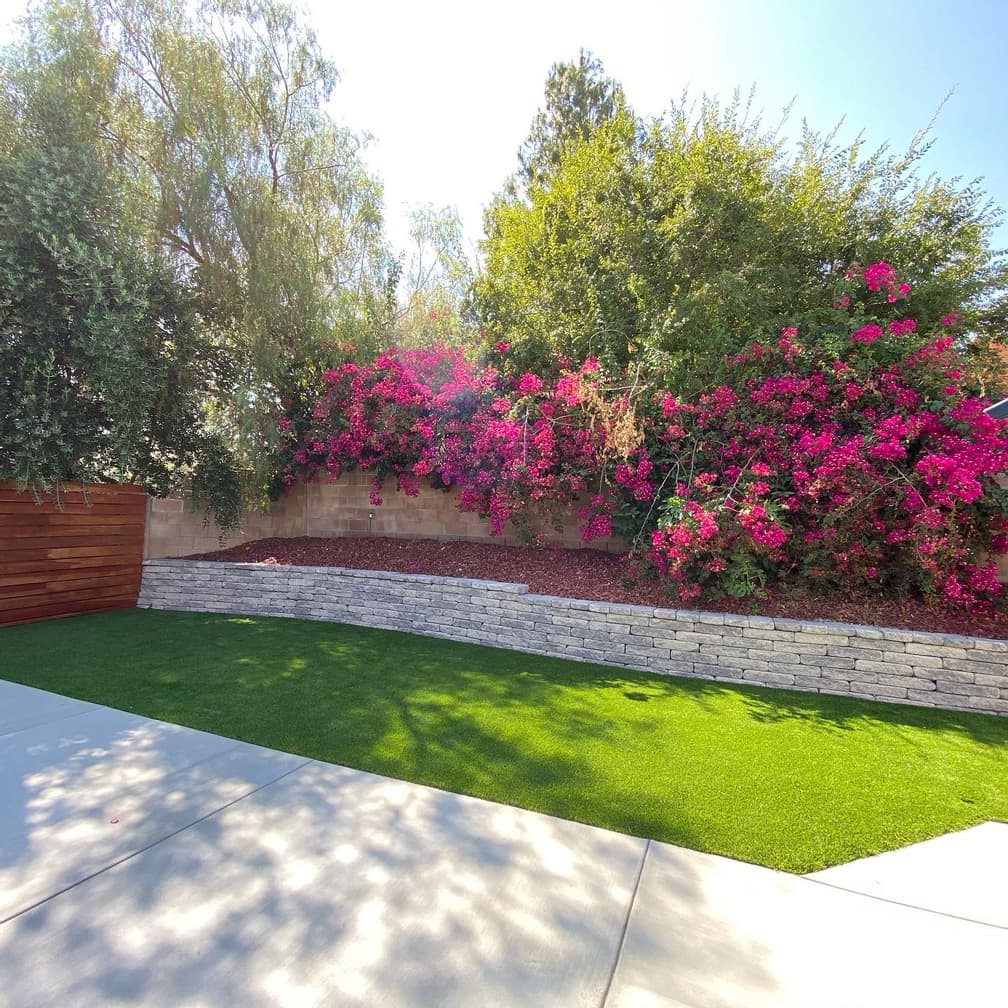 The average cost of backyard renovation can be fairly pricy if you add a bunch of different features. Simply converting your backyard to artificial grass can be a more affordable backyard update.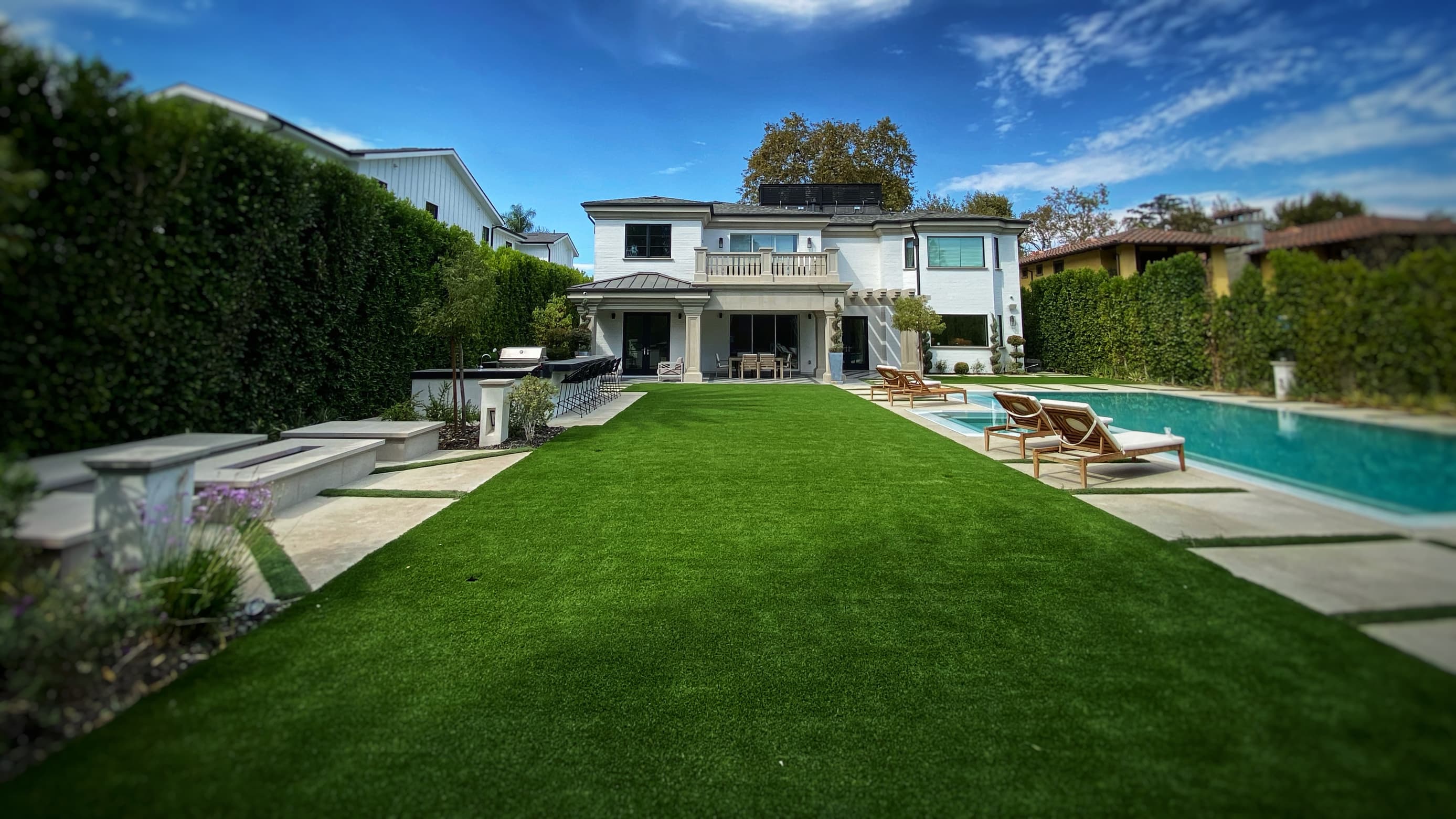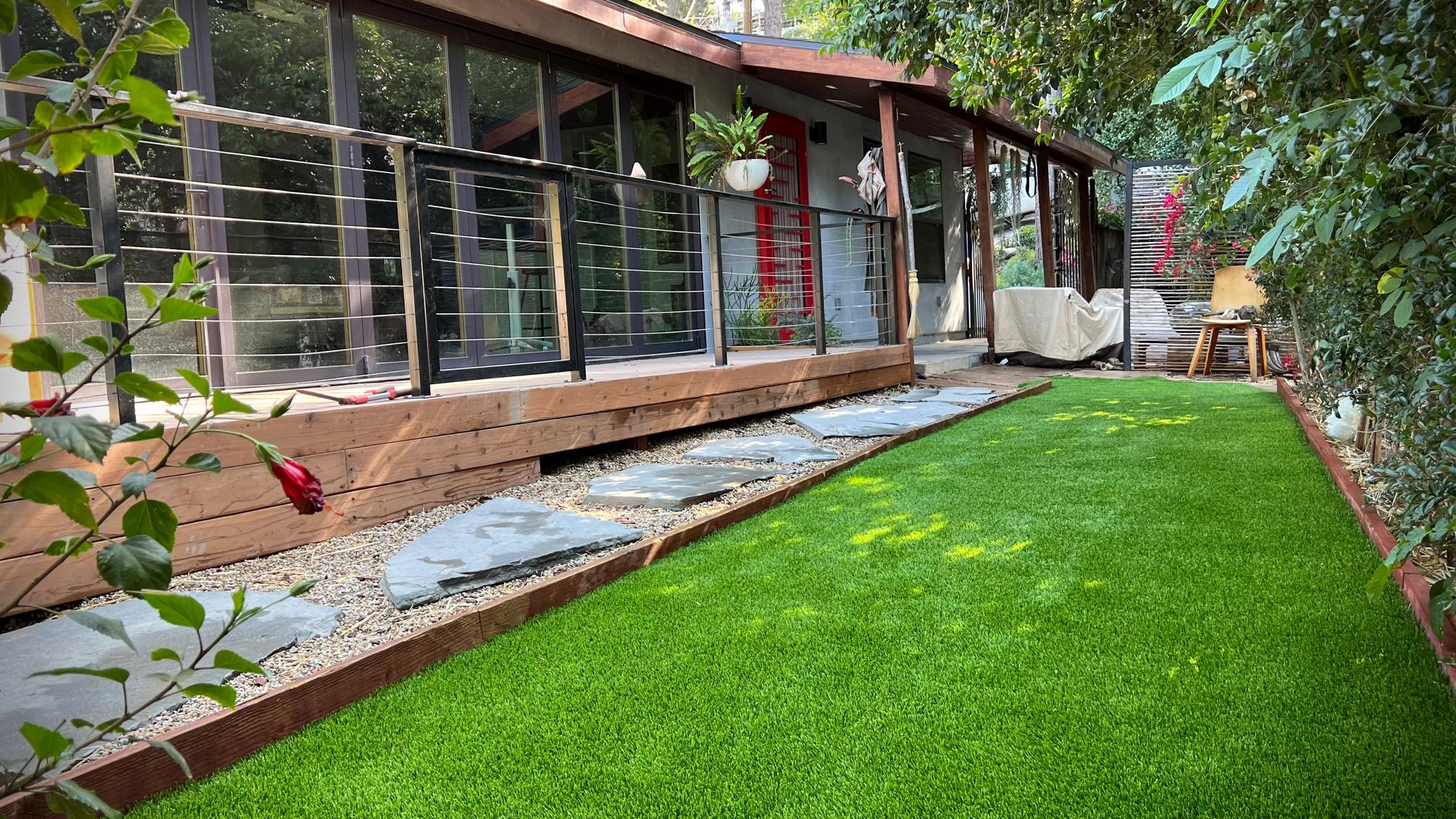 During this backyard renovation, we used pebbles and treated wood board edging to separate turf from planters to offer a clean and lush space.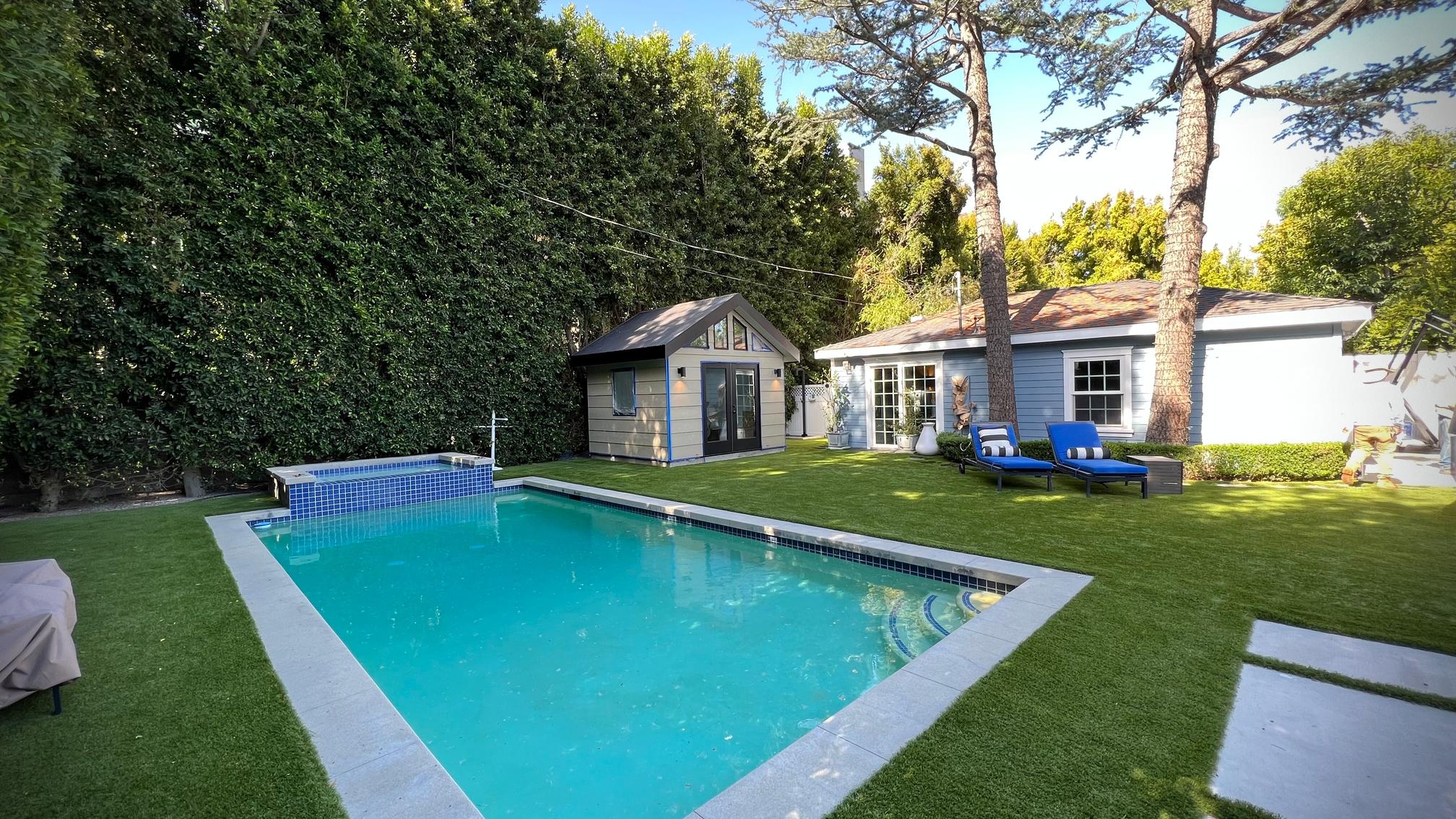 Our clients are loving their new synthetic turf around pool after this backyard remodel!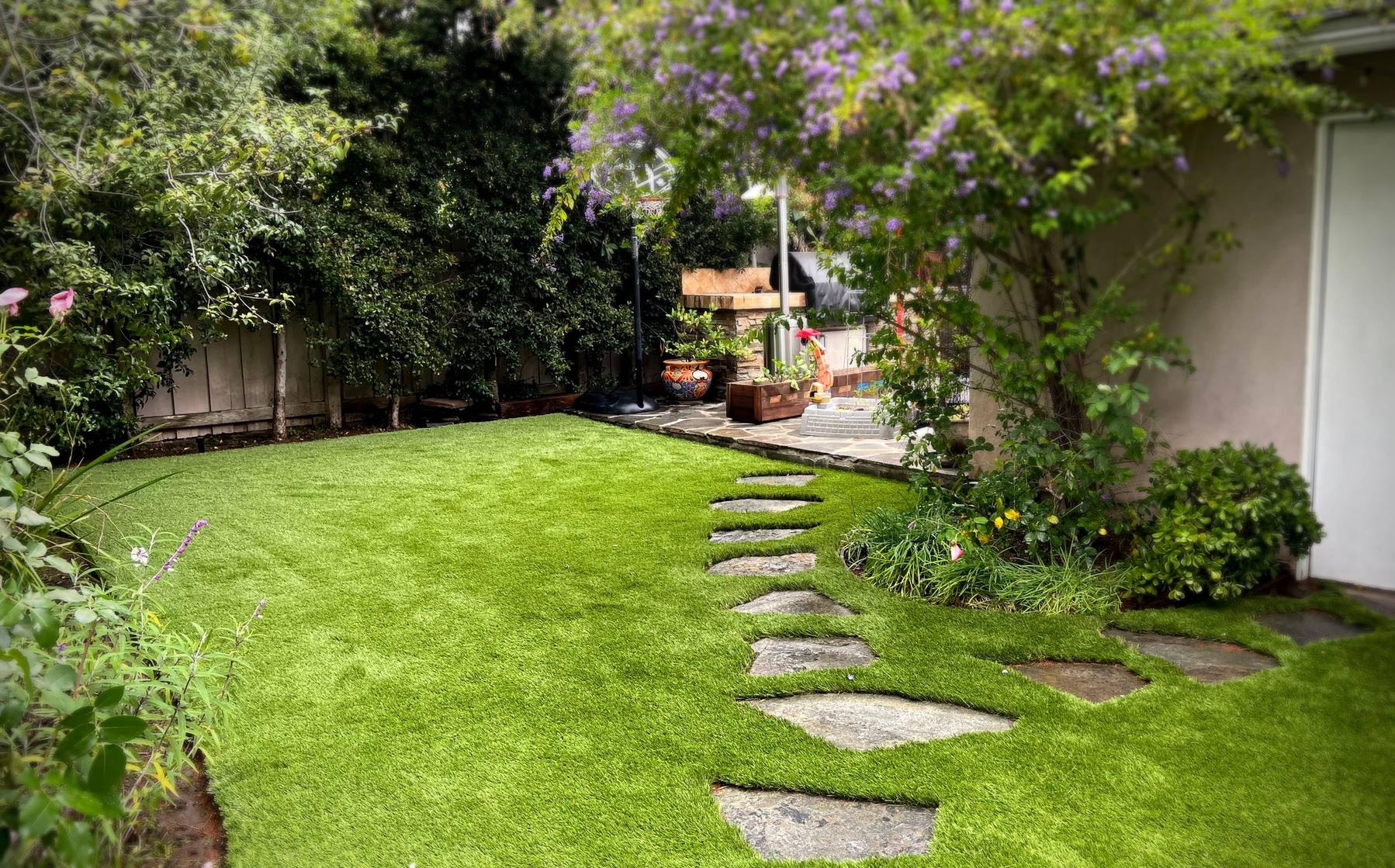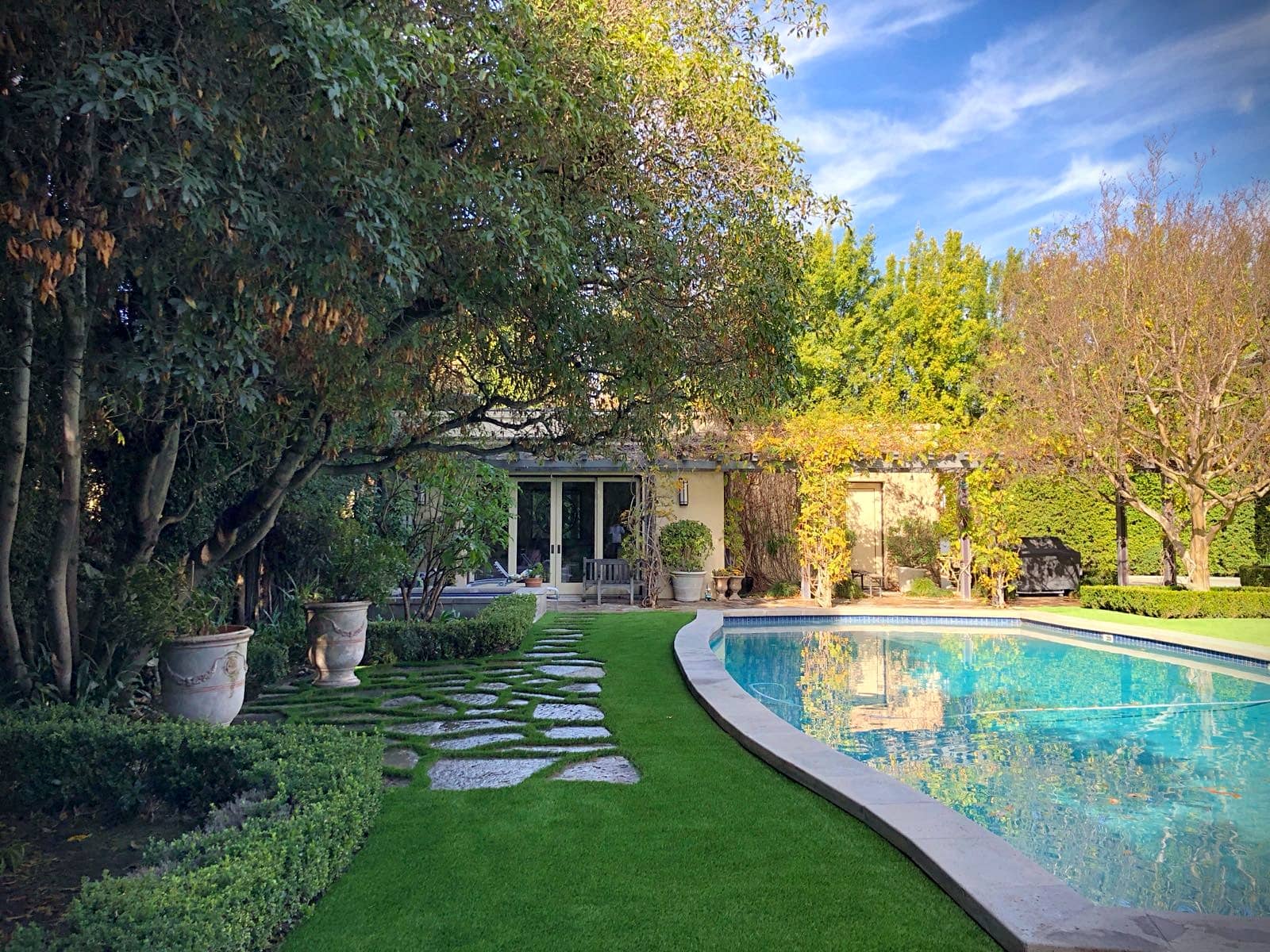 During this lawn update, you'll see that artificial grass was woven through the cracks of pieces of flagstone to create a fluffy overspill!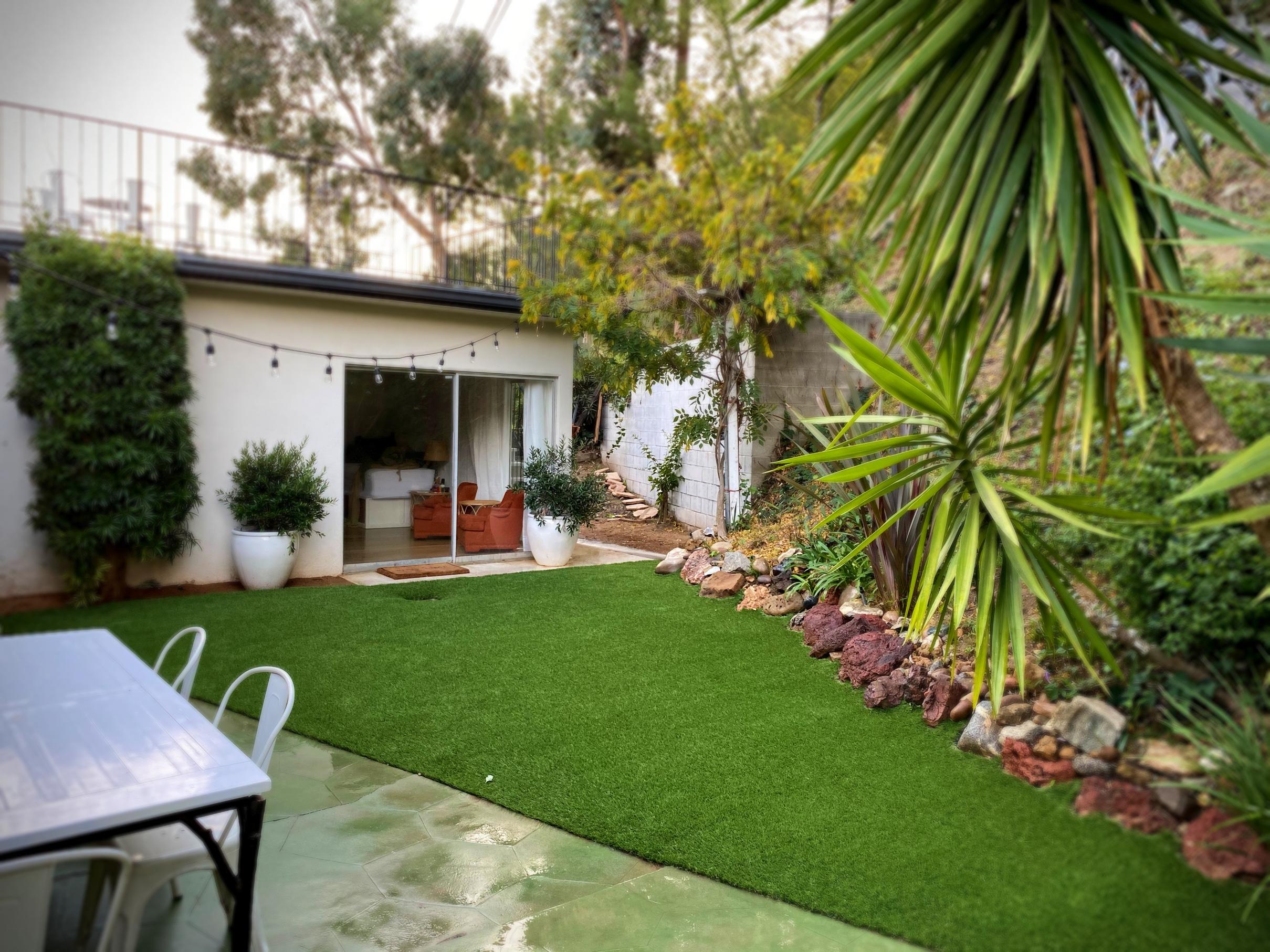 Because artificial grass can fit any landscape design, we were able to upgrade this client's irregularly-shaped space!