Artificial Grass Installation in Pasadena, CA
Turf Installation, Services, Synthetic Grass Online Store, and Turf Lab.
Artificial Grass Installation Services in Pasadena
What is the Cost of Artificial Grass?
Price of Artificial Turf Materials in Pasadena
The cost of artificial turf materials ranges from $1.29-$6.50 per sq. ft.

Factors affecting the price of synthetic turf include the type of material, density, blade shape, height, backing etc.

Pricing for artificial grass may vary depending on your request for accessories and drainage pads.

Artificial turf is delivered directly to the job site from manufacturers with cost depending on your zip code.

To start browsing and comparing synthetic grass materials using our turf lab, check out the Turf List!
Price of Artificial Turf Installation in Pasadena
Cost of artificial turf installation ranges from $8.90-$15.60 per sq. ft.

Factors affecting the price of fake turf installation include grass selected, edging and irrigation, project size, pet-friendly add-ons

Artificial grass pricing may vary depending on accessibility (gates, parking, elevation).

Pet-friendly systems and balcony turf are different from landscaping applications.

To learn more, check out our article breaking down the Cost of Artificial Grass Installation!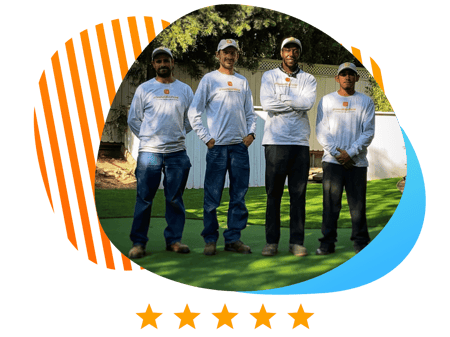 We Work in the Pasadena Area and Cover Most of the Los Angeles Area.
Our Execution Features:
Advanced Equipment For Synthetic Grass Installation

Dependable Network of Suppliers Across the Area

Quality Focused and Completely Insured
Why Should I Switch to Synthetic Grass in Pasadena?

Rather than showing off all of the amazing reasons, here are some answers from our clients.

What do they have to say?

1)

We put so much water on our lawn to try and keep it alive, but now it's too muddy to walk on. Or the grass will just die anyway.

2)

After playing outside, our dog will track mud and leaves into our house. We have to constantly clean everything from our couch, floors, and rugs. It's way too much work!

3)

Our lawn doesn't get enough sunlight and we end up with dead grass every year.

4)

We had renters who turned off the sprinklers outside and let the grass die to save on their water bill.

5)

We have parties in our yard and our guests find it difficult walking in heels.

6)

We've had enough trying to find a good gardener. We don't want to deal with the loud noises of their machinery anymore.

Our clients admit that natural grass is nice, but doesn't survive the heat and traffic and requires too much maintenance. These aren't the only factors to them choosing artificial grass.

Save the Environment

With temperatures rising and climates changing, droughts get more frequent here in Southern California. Water becomes more of a luxury to us instead of being guaranteed.

Save Your Money

The threat of drought in CA means higher water costs and restrictions. This means that maintaining your lawn becomes extremely expensive. Installing artificial grass will help you to decrease your water bill immensely. You'll also reduce the amount that you're spending on upkeep while increasing the appeal of your home.

Enjoy Nature

We all understand that nothing will fully replace natural grass. But oftentimes, the only people who really go in your front yard is your gardener or mail people. Installing artificial grass for your front yard will save you water and money while increasing your curb appeal.

What's the Cost of Artificial Grass Installation?

It costs from $7 to $10 per sq. ft. to install artificial grass. This is on average in the industry.

This cost depends on several different things, such as elevation, soil condition, irrigation, parking, and accessibility. Of course, there are also labor costs, material, and turf system costs.

When browsing our website, you can receive an accurate quote in about two minutes through a form on the webpage. You could also request a custom quote for more clarity on your project, and we can send this quote to you by the end of the day.

Does Artificial Grass Become Hot?

Artificial grass can get warmer than a natural lawn when it's out in direct sunlight, especially during midday. But artificial grass doesn't absorb heat in the shade. Be careful if you use colored silica sand or black rubber infills because these can cause the synthetic grass to get two times hotter and could potentially hurt you. We don't use these for our projects.

We have a selection of grasses that have cooler surfaces and use lighter infills to keep your lawn safe for you and your family. These options will still get warm in the sun but are much safer. Check out our knowledge base to see how we get the lowest temperatures in artificial turf.

How Are Artificial Lawns Cleaned?

If you just need to do a light cleaning, you can use a stiff-bristled broom or leaf blower to remove any debris and then rinse with water after. If you have a lightly soiled area or have pets, you can use a gentle cleaning solution.

For areas that need more cleaning, use a pressure washer but make sure to keep it at least one foot away from the grass at all times. This will help prevent the infill from becoming uneven. You should also apply a sanitizing solution to the area. If you have a pet, we recommend using a series of different cleaning procedures. Go to our pet turf page and you'll find the knowledge base with more info.

Usually, homeowners clean their grass by themselves, but if you need deeper cleaning, we're here to help you out.

Is Artificial Grass Safe For Kids?

Of course! We choose grass and infills that are non-toxic, lead-free, and low maintenance. They're manufactured and tested in the United States. If your child has a grass-related allergy, an artificial lawn is an amazing alternative for them so they can still play outside. When installing artificial grass for you and your children to enjoy, we recommend getting antibacterial sand for infill and choosing grass that has built-in Microban technology to keep them safe and keep you worry-free.

How Long Will My Artificial Grass Last?

Artificial grasses normally have a lifespan of 15 years. This lifespan depends on the usage of the turf and how often it is cleaned. It also depends on the type of turf, as grasses with short blades survive longer than grasses with long blades. This is because the short blades are more resistant to traffic and are more durable. We organize our grasses and materials by use, so it's easier for you to select the best material for your yard.

How Fast Will I Get An ROI?

Artificial grass installations payback in about 3-5 years, starting from the day of installation completion. A major decrease in your water bills can help to shorten this time. Your lawn will help you save a lot of money and even gives you tax benefits.

It's essentially like earning a couple of hundred extra dollars every month.

We're often installing artificial grass to cover dry soil and dust, mainly because of California's water regulations.

Unfortunately, money can't always buy a natural grass lawn for a lot of us. Because of this, we invest in artificial grass to save money in the long run while bringing back a beautiful green yard.

Can You Help With Pavers, Design Concepts, and Retaining Walls?

While we mainly focus on installing artificial grass, we can help you with other yard projects you have in mind. We can help you with backyard design and renovations, which include pavers, retaining walls, and woodwork. Just let us know what you have in mind for your property and we'll be happy to come up with a list of options or even recommend another company for you.

Do You Work With Trusted Suppliers?

We work with a line of trusted artificial turf supply companies. You get the most advanced materials tailored to the specific requirements of your projects. We can help you navigate the forest of artificial turf names and brands. Request an estimate to see which grasses fit the best.

Here is just a few to list.

http://www.artificialturfsupply.com

https://imperialsyntheticturf.com/

http://www.ecoreathletic.com/Flooring-Types/Turf
Popular on Knowledge Base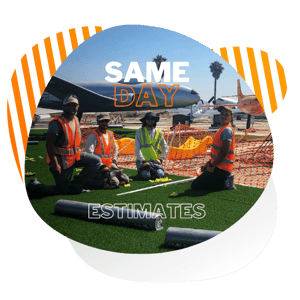 Quick Turnaround
You can receive an accurate estimate from us in less than 3 minutes, or you can request a more detailed and precise estimate that we can send to you the same day.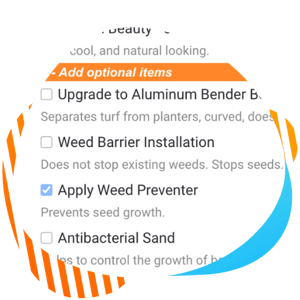 Calculated Pricing
We don't send you quotes that are vague guesses. Our team puts together your quote with precision and care. You'll receive full control and competitive prices.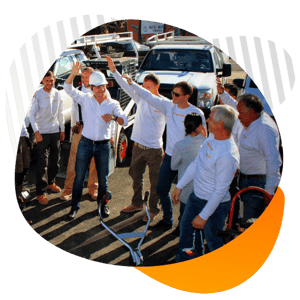 In-House Crews
Our crews are very well trained and properly equipped. You'll get professional installers for your job, because we don't resell our projects to amateurs.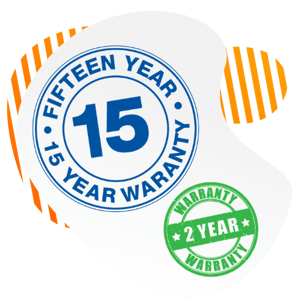 Explicit Warranty
Our warranty gives you a definite explanation on what is covered. We don't lure our clients in with vague warranties on labor.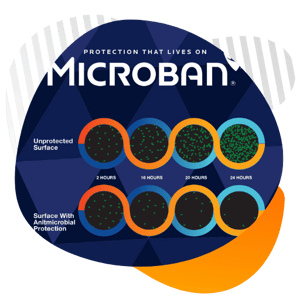 Advanced Technology
We have chosen to use materials that have the most advanced technology in antibacterial protection, heat reflection, and the turf structure. We make sure to constantly stay in the loop in our industry so we can provide you with the best.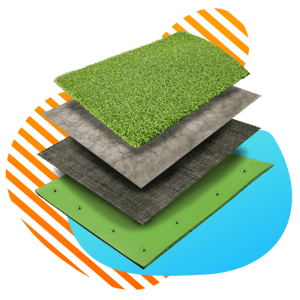 Less Weeds
We make sure to adhere to the most recent guidelines in the industry to considerably reduce the amount of weeds in your yard.
What Should You Expect From InstallArtificial?
We maintain all required insurance including worker's compensation, general liability, commercial vehicle insurance, and required bonds. All our helpers start with a hiring agency to provide an additional layer of security.
Architects, contractors, and top brands who choose us to partner with for their project can receive additional insurance upon request.
You can control the quality of the turf installation when you receive a set of procedures from us. This helps to avoid unnecessary corrections and get your job done correctly the first time.
Our crew comes to your project entirely equipped. We provide our crew with skid steer stretchers, trucks, and professional tools. By having everything available to them on the job site, it optimizes our resources while providing steady quality of work.
Our in-house crew is both local and professional. We don't outsource our projects to other workers or contractors. You'll have a single point of contact for your project and will get what was intended just for you.
Getting the job done right in an efficient manner is what's important to us. This helps you save in the long run by having the job be done correctly and smoothly. As an example, instead of manual wheelbarrows, we use electric wheelbarrows to lift materials which is much safer and faster.
Every quote we send out gets perfectly calculated to your specific needs and requests. We are very knowledgeable in the pricing structure, which means every estimate is custom-made and very competitive.
Other advanced pieces of equipment we use to maximize efficiency are power loaders and the most advanced power tools. We only use professional equipment for our jobs. Our prices have become more competitive because of the fact that we're working smarter.
We only provide our clients with materials that have a great quality to avoid any potential issues with the turf. We work with several different suppliers so that we provide you with different reliable options that fit your needs, budget, and different specs.
Our crew is experienced and very well educated. They have more knowledge than basic cutting and nailing of turf. They're trained professionals with years of experience and a master's degree, providing them with the knowledge on building proper drainage, retaining soil, irrigation utilities, and lighting. Your project is well thought out and is built to last years.
We design a custom estimate for you when you request a quote with us. Our form allows you to upload a picture and leave comments for more accuracy.
Our detailed estimate will help give you a better idea of our products and prices.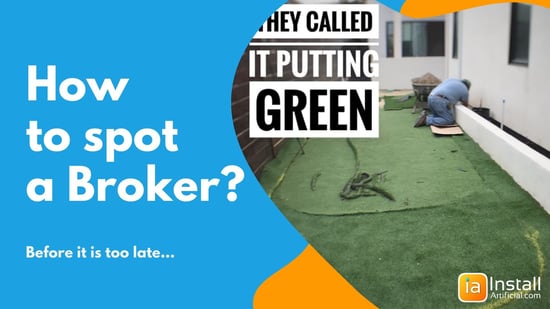 Watch. Learn. Do It Right.
Many marketing companies are just fishing for leads, meaning that they will advertise artificial grass installation for only $5.99 a square foot. But then they just sell the job to anyone who will take it, resulting in disaster projects.
Spot a broker before it is too late!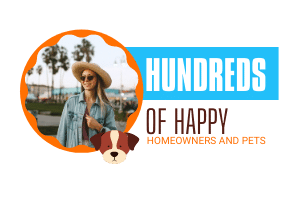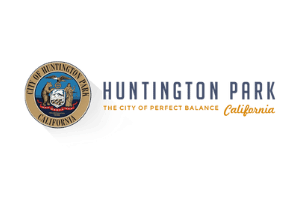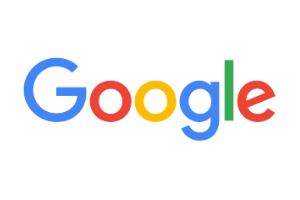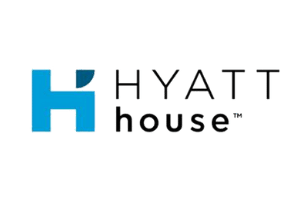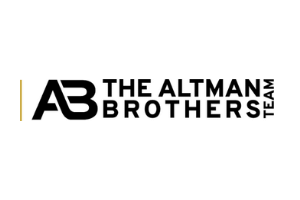 Directly from Google and Yelp