Artificial Grass Installation COST CALCULATOR
Design and calculate your artificial turf installation project online.
Updated 10/16/2023
ARTIFICIAL GRASS PROJECT COST EXAMPLES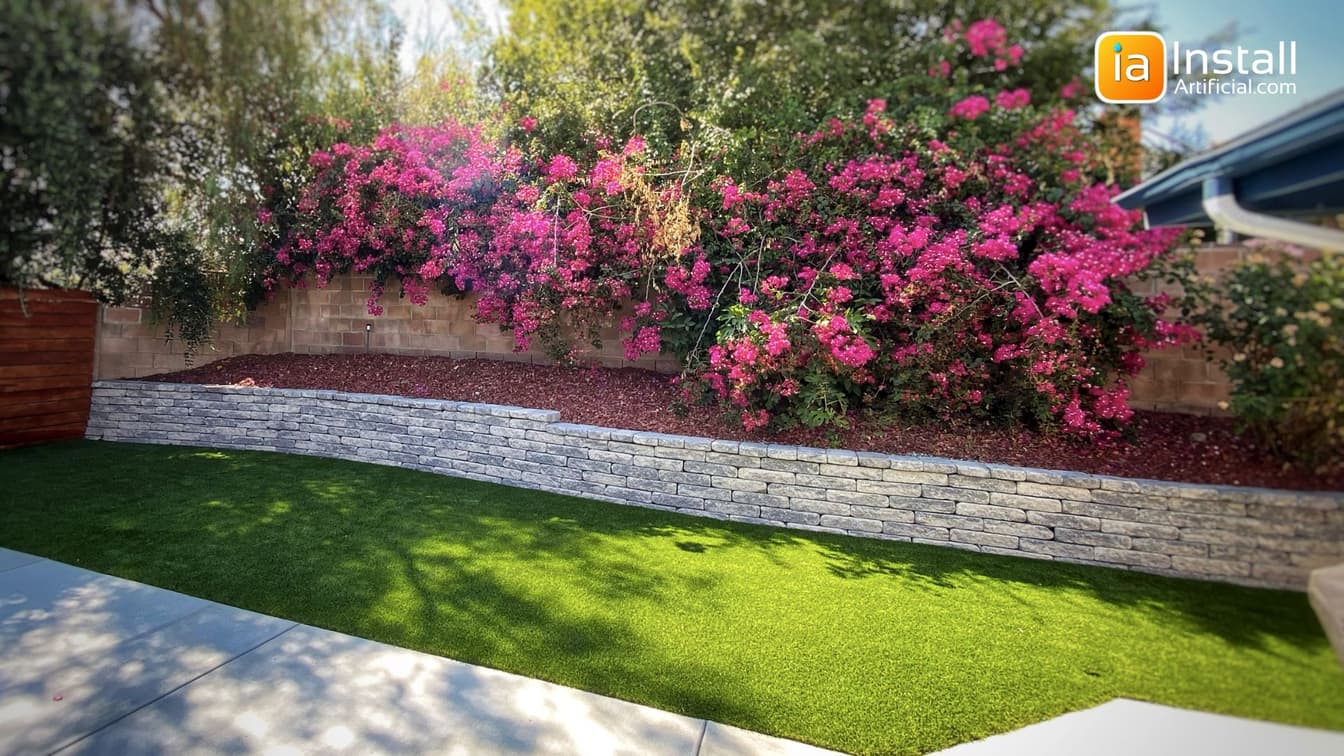 Simple Side Yard Artificial Turf Installation - 400 sq. ft.
Project Cost: $5,990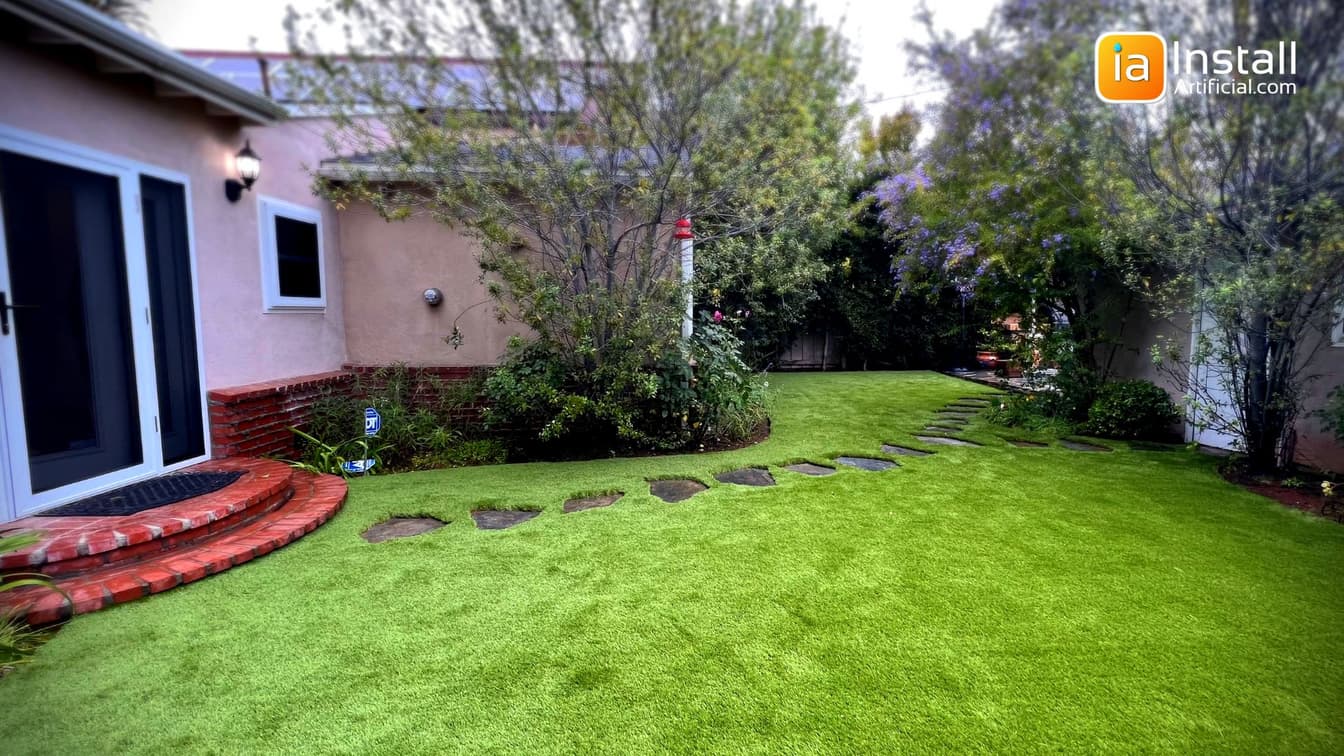 Backyard Turf Installation Around Stepping Stones - 875 sq. ft.
Project Cost: $11,400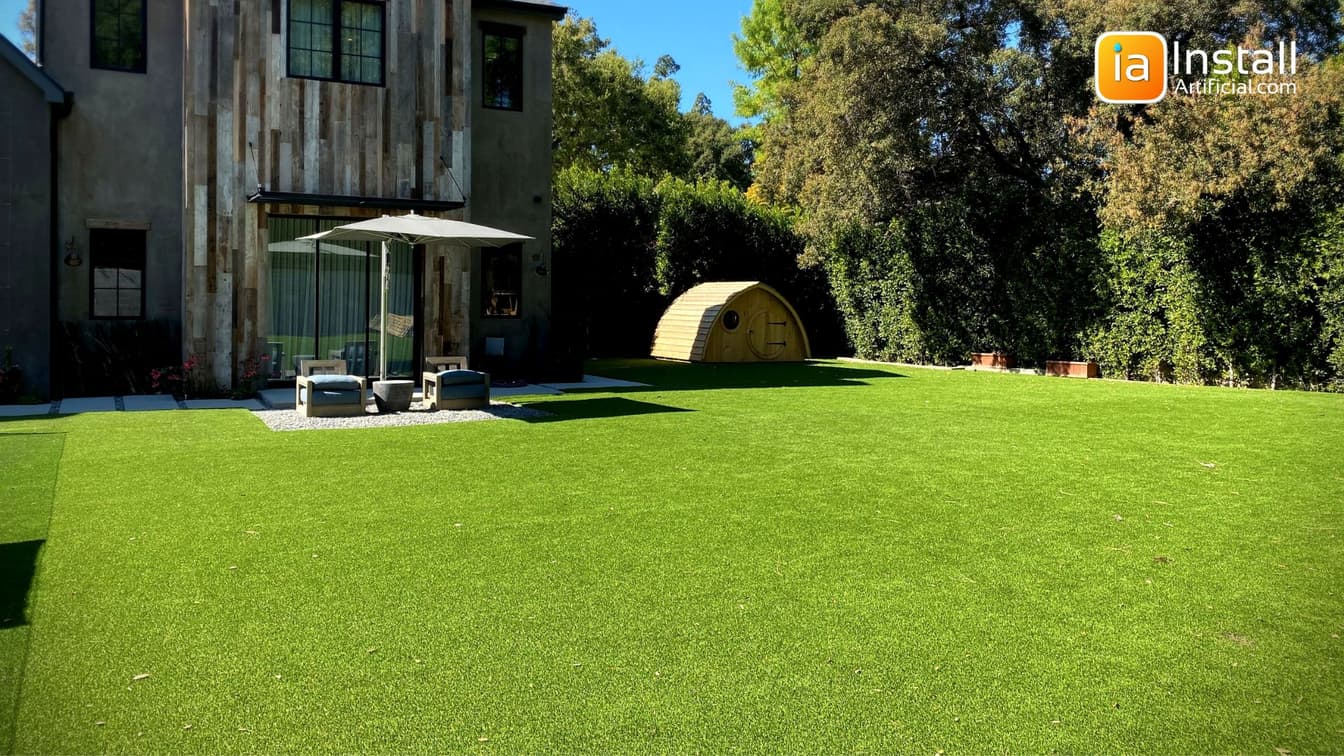 Large Artificial Grass Lawn Replacement - 3,000 sq. ft.
Project Cost: $25,900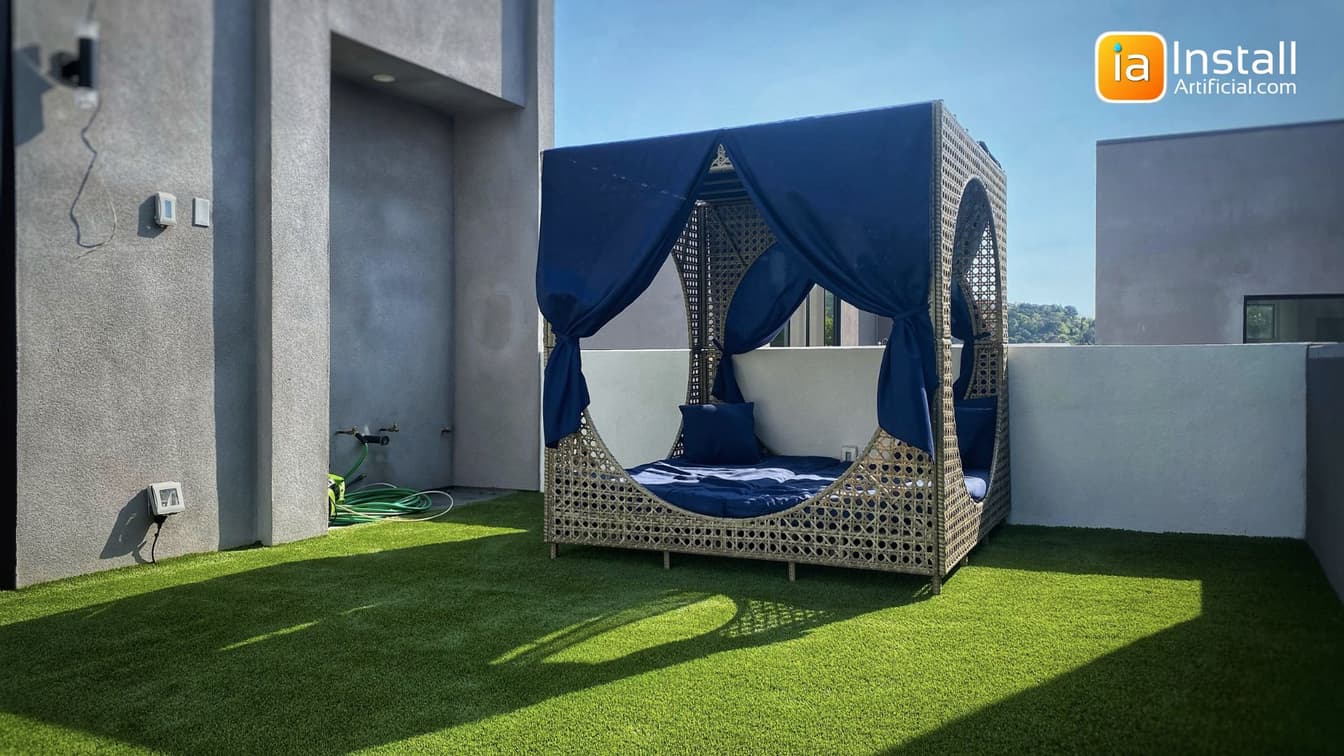 Fake Grass Installation on Rooftop with Air Drain - 500 sq. ft.
Project Cost: $4,200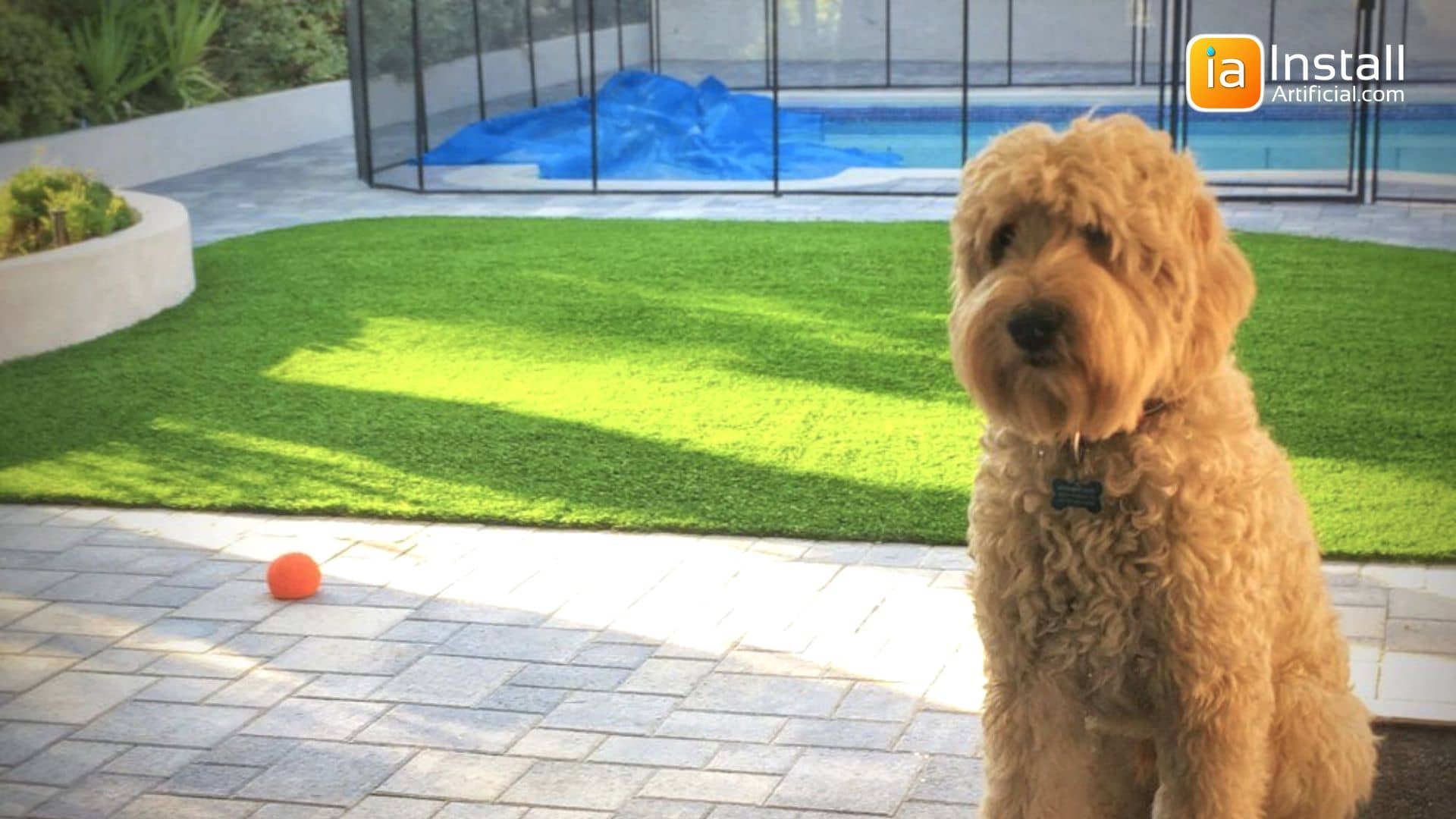 Full Pet Turf System - 650 sq. ft.
Artificial Grass installation
Project Cost: $7,600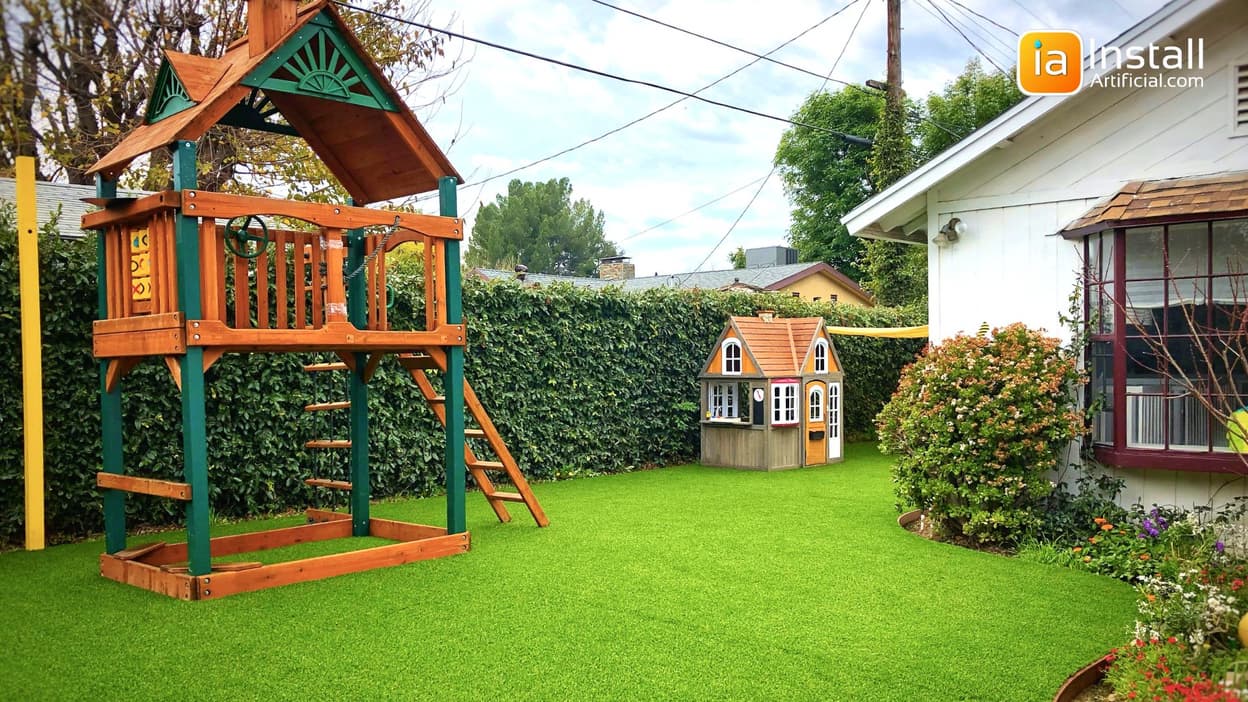 Playground Turf Installation for Backyard Play Area - 700 sq. ft.
Project Cost: $7,960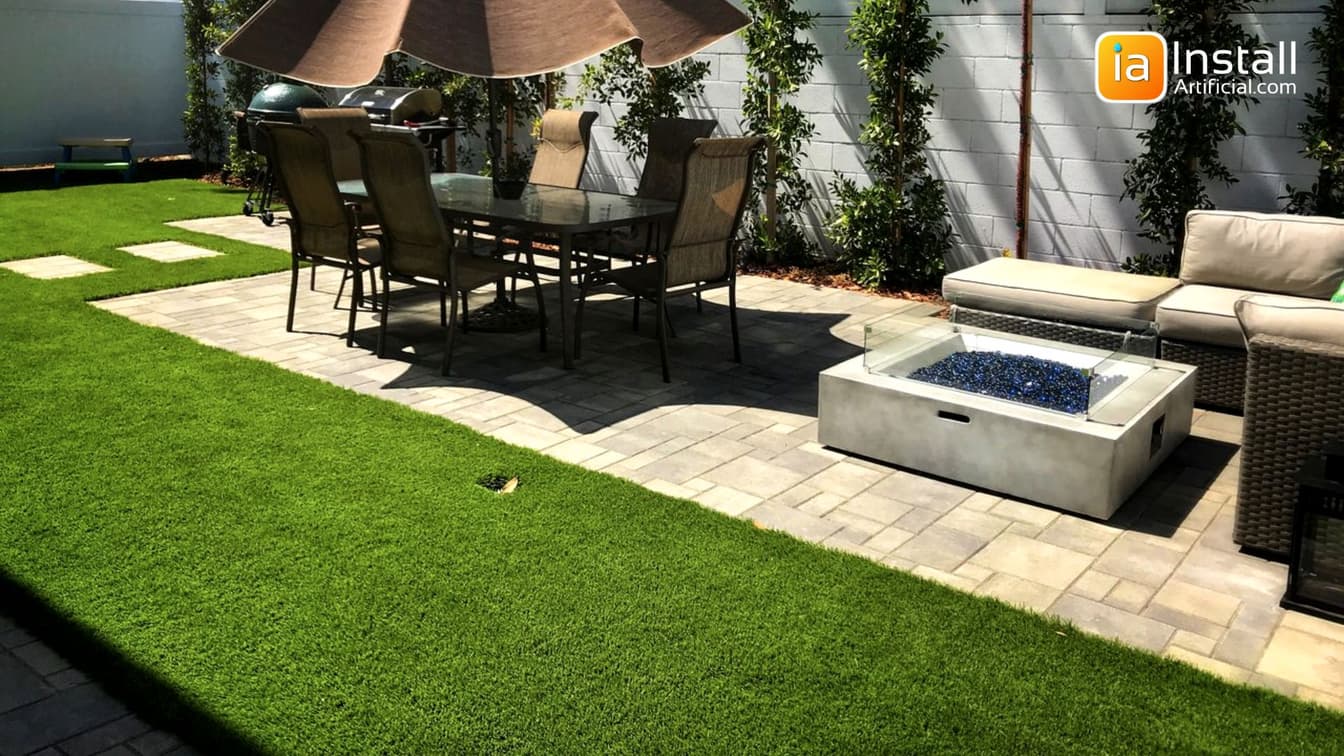 Artificial Grass and Paver Patio - 900 sq. ft.
Project Cost: $16,800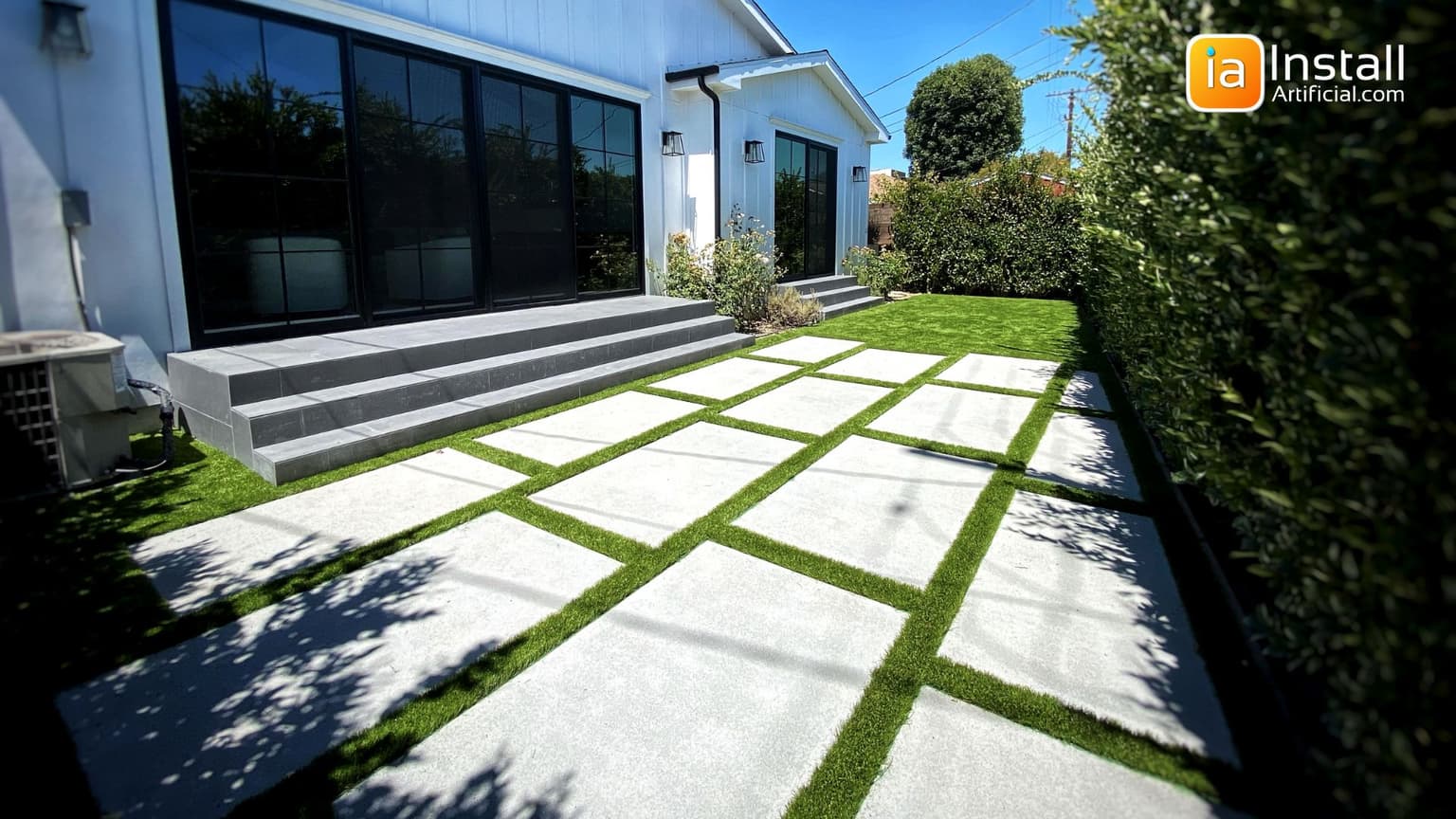 Artificial Grass Installation and Concrete Slabs - 1,200 sq. ft.
Project Cost: $17,300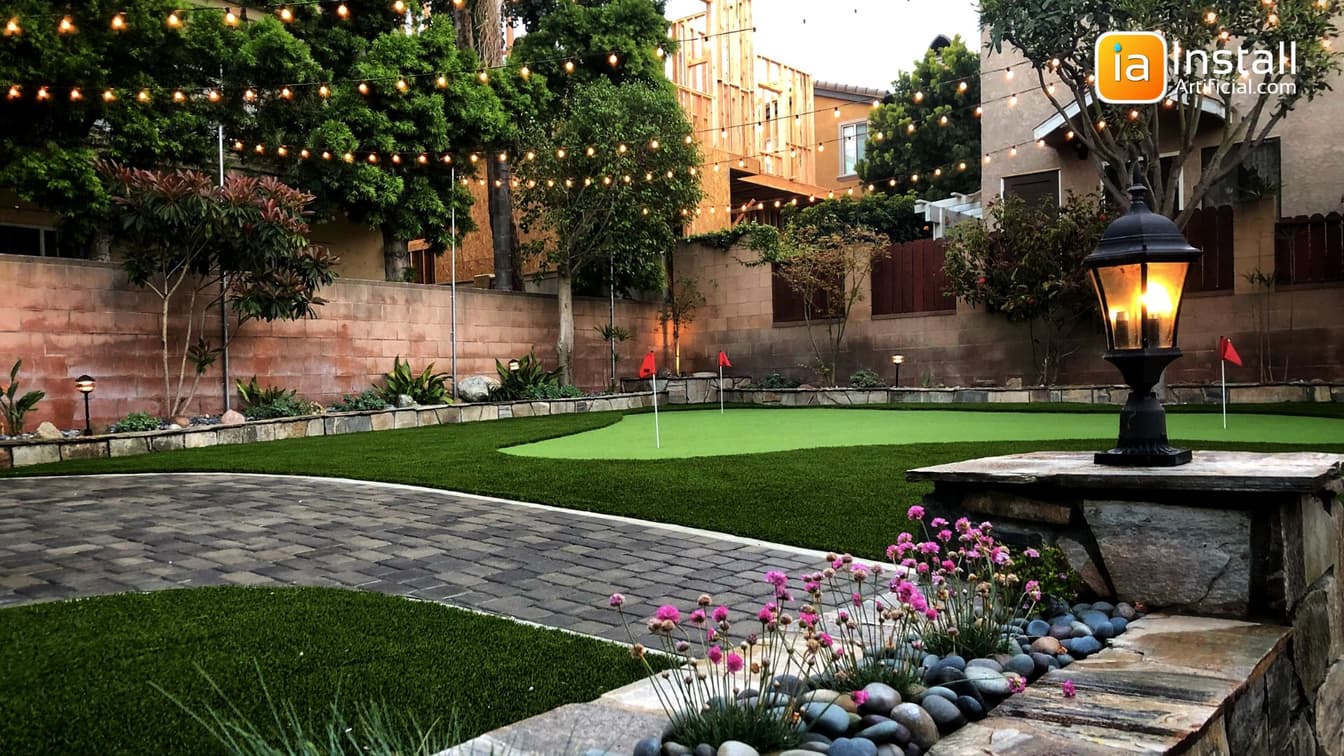 Outdoor Putting Green and Paver Walkway - 1,200 sq. ft.
Project Cost: $24,000
More Cost Calculators for Synthetic Turf Projects
Check out more advanced cost calculators designed for specific artificial turf projects.
What is next?
Fits your budget? Request a custom personalized estimate with our specialist.
Receive a custom artificial grass estimate the same day or within 24h.
Review artificial turf material options with pictures, details, and pricing.
Request samples, schedule an appointment to review the details on site and get started.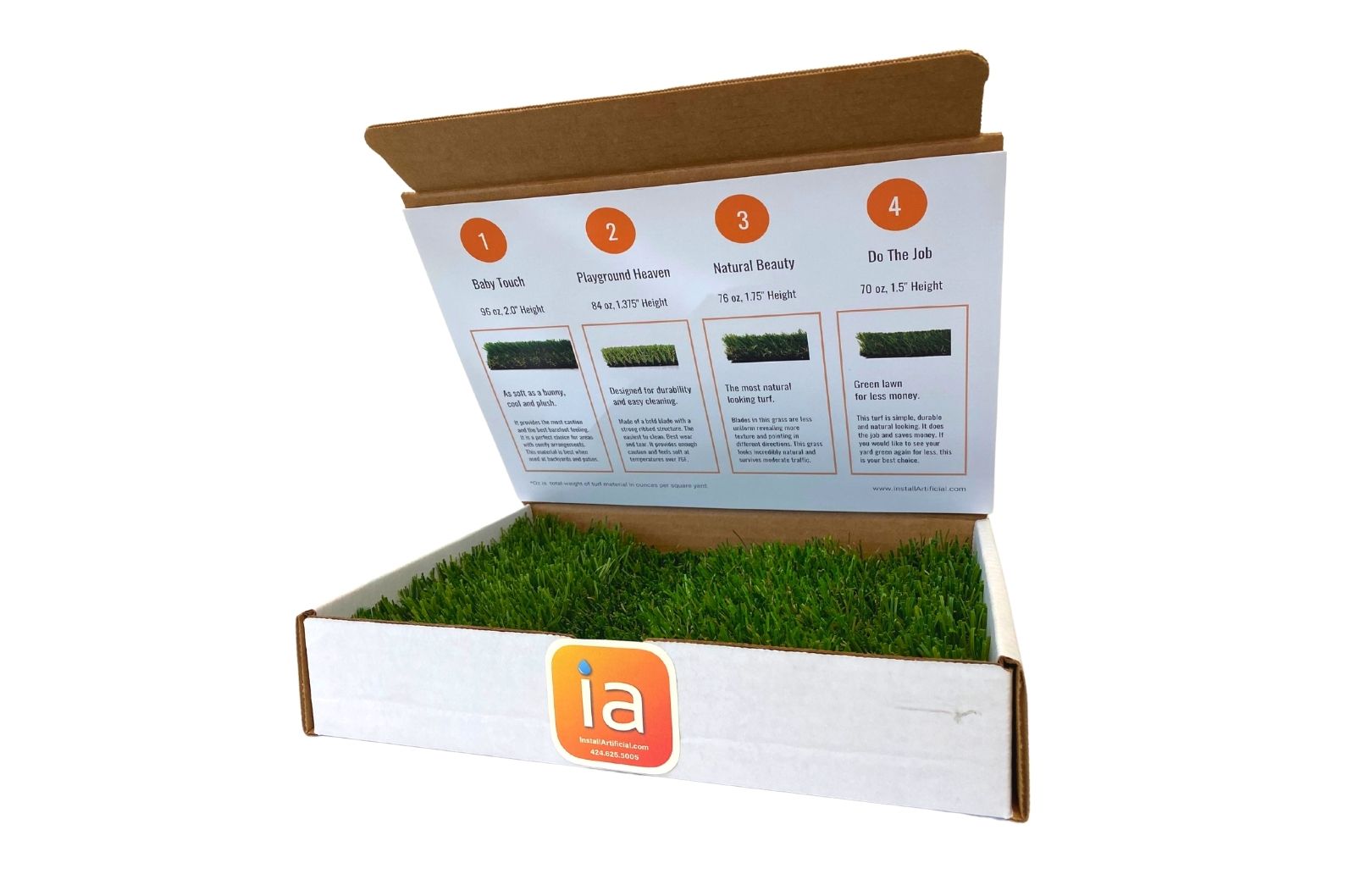 When shall I expect a quote from you?

Artificial grass cost calculator will show you the cost right away.

After you request a custom quote, you shall receive a response the same or next day.

Our estimate will take a look at your property with google maps, and city drawings and then compare it to your images that you upload.

You will receive a presentation with options and pricing. You will be able to select items that fit your needs and budget the best.

Do you install artificial turf or sell it?

We install artificial grass in California and plan to expand nationwide. Our crews are in-house and professional.

Can I purchase artificial grass from you?

Yes, you can select artificial grass from the best suppliers in the US. We maintain agreements with the most trustworthy artificial turf manufacturers.

You will receive artificial grass directly from them. On top, you will get our consultation, help with artificial turf selection, and a tailored discount.

How precise is your artificial grass cost calculator?

We update our artificial grass cost calculator every month. It resembles the most recent price updates and industry trends. This tool saves us hours of work and serves dozens of homeowners every day.

Our calculator is trained to show you a realistic estimate. We will not pitch you a low number to waste your time. We hope this calculator will give you a pretty precise bulk price quickly.