PET TURF COST CALCULATOR
Design and calculate your pet turf installation project online in 6 clicks.
Updated on 07/05/2023
What is next?
Request a tailored pet turf estimate with our specialist.
Receive Estimate Same Day or Within 24h.
Review pet-friendly materials, pictures, specs, and prices.
Request samples box or schedule an on-site appointment.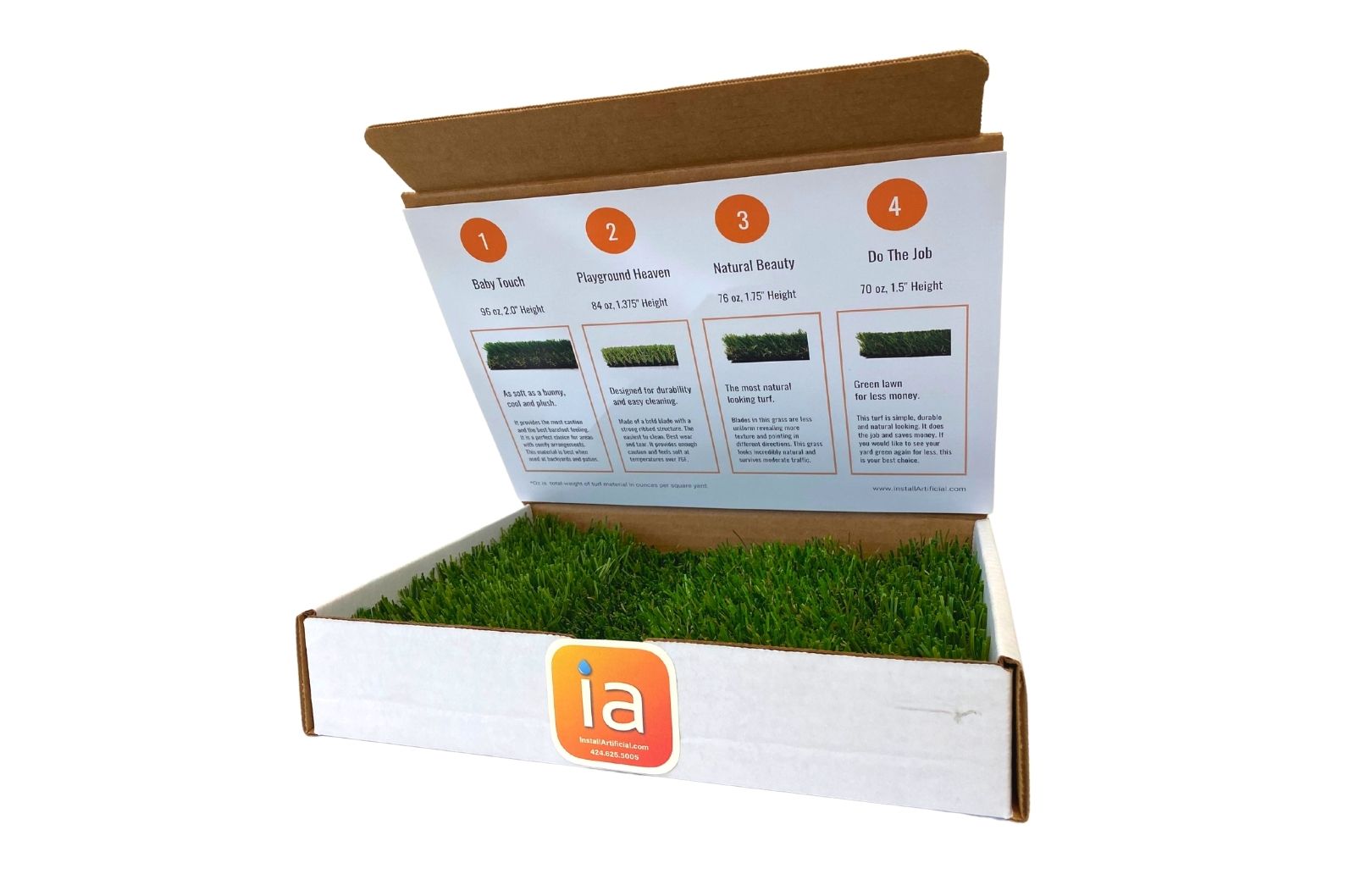 When shall I expect a quote from you?

Most requests will be honored on the same day. If you submit your request in the evening, You will receive an interactive quote by noon the next day.

Do you install artificial turf or sell it?

We install artificial grass in California and plan to expand nationwide. Our crews are in-house and professional.

We sell artificial grass from the best manufacturers only.

Why does it cost more when I select heavy use by dogs?

We recommend a complete pet-friendly system for heavy use areas and enclosed backyards. This requires an additional layer of material, more soil removal, and labor. This system is effective but adds about 25% to the price of pet turf project.

Do you sell pet turf?

Yes, we sell pet turf materials from a variety of artificial grass suppliers.

Depending on your priorities, we highlight and recommend pet turf that fits your needs and budget.

Pet Turf will be delivered to you directly from the manufacturer with our volume discount.

How do you calculate the price for pet turf installation projects?

We will calculate the price for pet friendly artificial grass installation based on the following criteria:

Type of K9 artificial grass selected
Type of drainage necessary for your project
Choice of infills
Accessibility
Size of project
Type of project (commercial or residential)

We designed this artificial turf calculator for pet-friendly projects to give you a quick and precise idea on the price. This is not a binding artificial grass estimate or quote. However, you can get a pretty precise price in just about 7 clicks.

To purchase pet turf material, please visit our online store.