Artificial Grass Installation & Fake Turf Store
Install Fake Grass in California, or Purchase Artificial grass Nationwide

Calculate the price for the artificial turf installation project online in 2 minutes or less!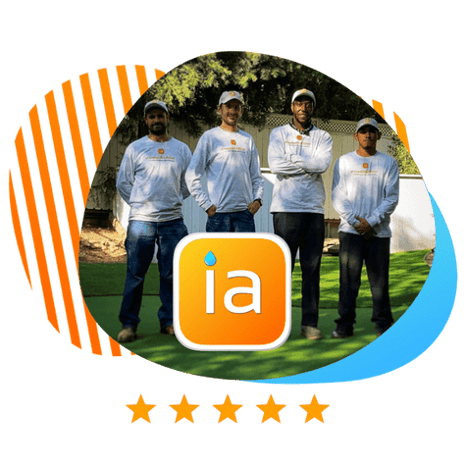 Local Artificial Grass Installers Near You!
Most of our crews are located in Southern California, but we travel nationwide for commercial and delicate projects. Our online store operates in most states.
From Los Angeles, Woodland Hills to Pasadena, LA, Santa Monica, Manhattan Beach, Encino, Torrance, Newport Beach, Riverside, and Irvine.
Modern equipment for fake turf installation
Reliable network of synthetic grass suppliers
Fully insured and quality-minded services
See the full list of artificial grass locations.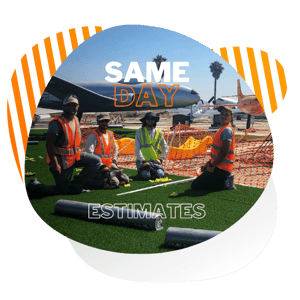 Quick Estimates
Find how much it costs to install best artificial grass in under 3 minutes. Or request a detailed estimate. Receive your custom quote the same day. We mean it!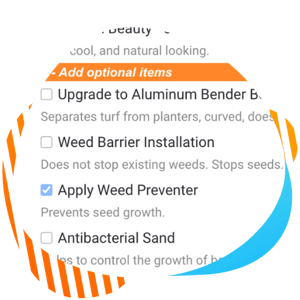 Calculated Pricing
Received quotes are not rounded guesses per square foot. Our team calculates every quote with precision. You get competitive synthetic turf project prices. It is up to you to include or exclude items.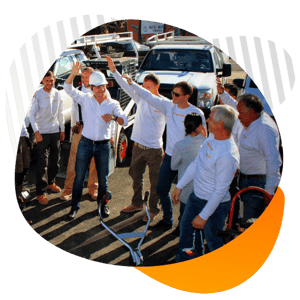 In-House Crews
Our local artificial turf installers are trained and equipped. We do not resell our projects to amateur workers. You get professional installers who know their trade. We are quality-minded, fully insured, and safety-oriented.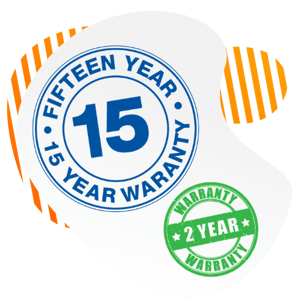 Explicit Warranty
We do not lure you in with a vague "warranty on labor," implying that natural cause is behind most defects. Our turf warranty explains precisely what is covered.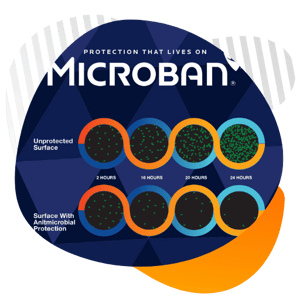 Advanced Technology
You get fake turf with the most advanced technology. This includes cool turf technology, antibacterial performance, and a strong turf blade structure.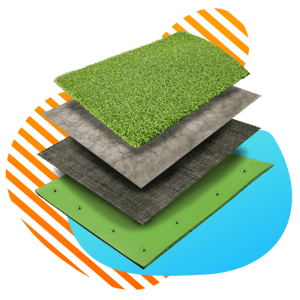 Fewer Weeds
We follow the latest guidelines to substantially reduce weeds in synthetic turf. Hence, you get the right amount of base to lock weeds in the ground for real.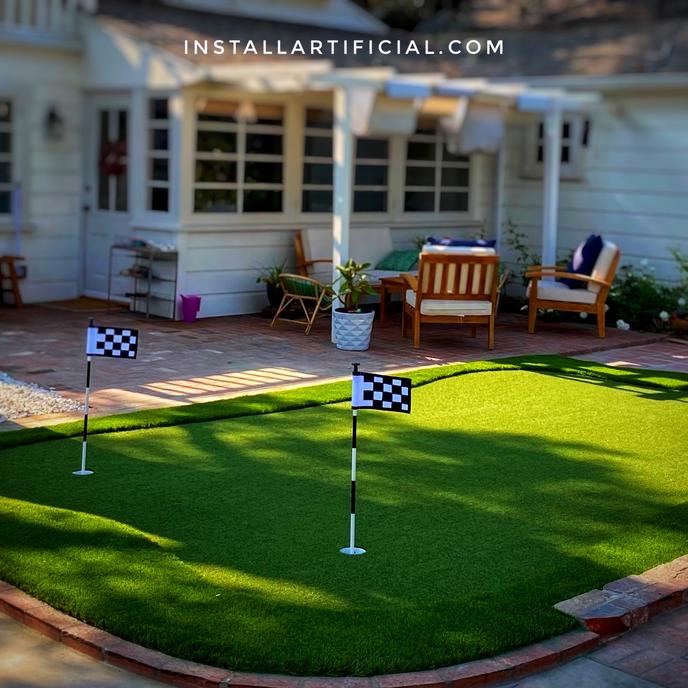 Synthetic Putting Greens large or small can be equally fun and we've built a ton of them! An artificial turf putting green is a great addition to your backyard that increases the value of your home and creates a gaming experience. This type of surface also creates a space where children can ride bikes. We'll help you design and build the backyard putting green of your dreams.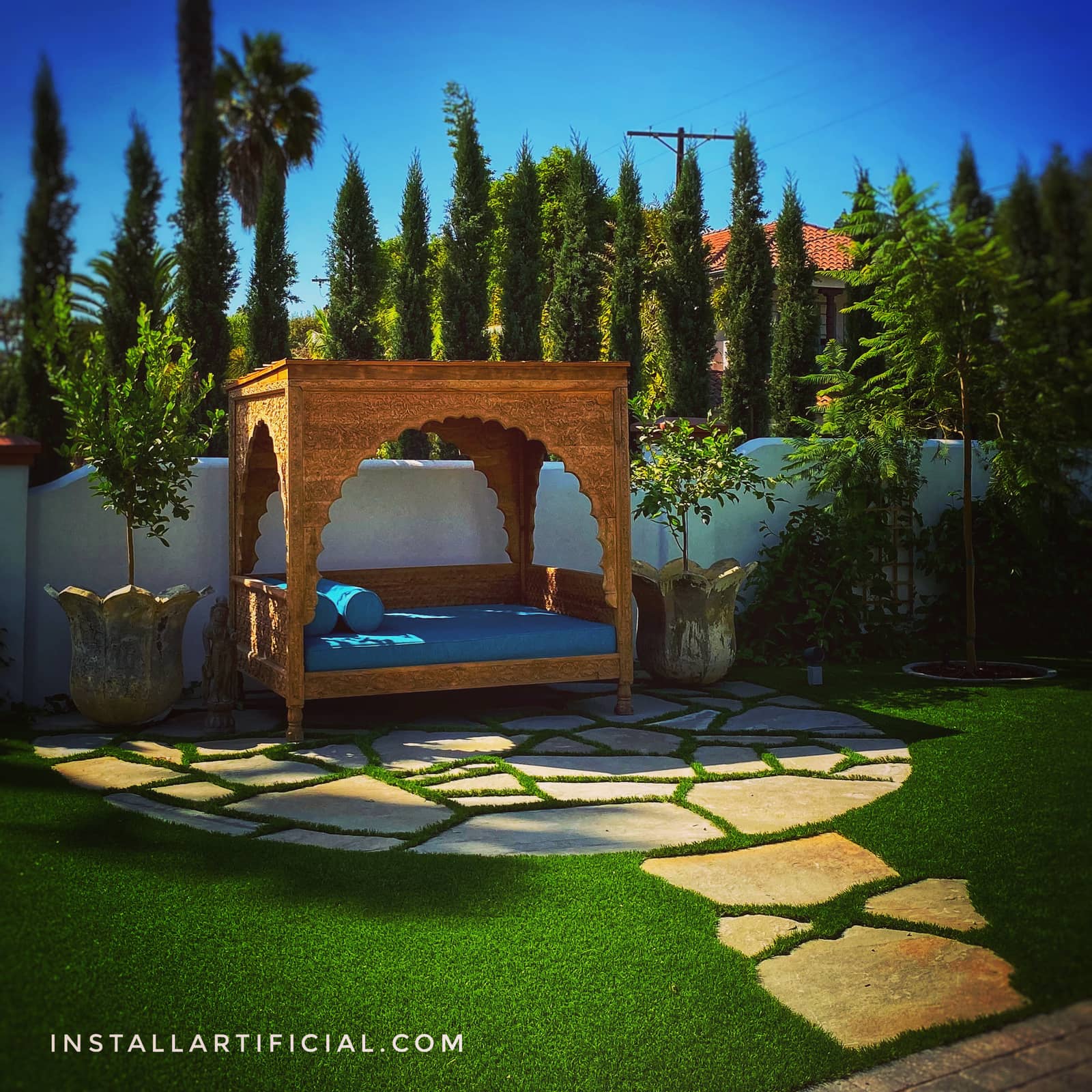 Our Crews can install artificial grass in CA to fit any existing landscape design and are available to assist in the design process for full backyard makeovers. We're able to make fake turf between concrete and stepping stones look natural and flow with the rest of your synthetic lawn. Pairing artificial grass with a hardscape is the perfect way to create a multifunctional backyard for the entire family to enjoy.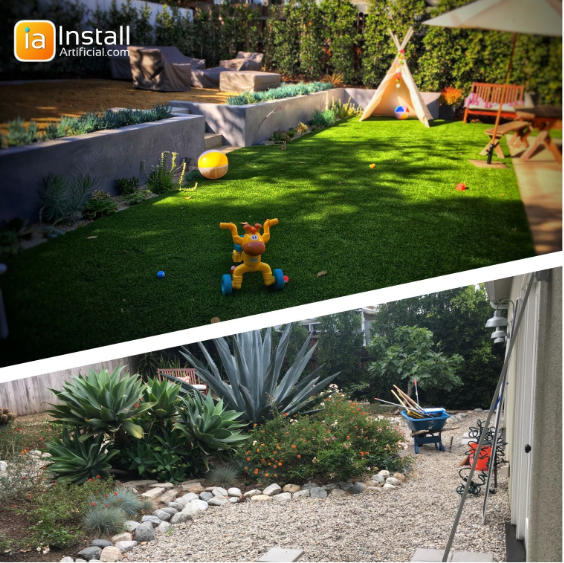 Backyard renovation will breathe new life into your home. It is also the cheapest or the most affordable investment on your property (per sq. ft.) that provides the biggest added value to the family and future buyers. We've visited thousands of backyards and can advise on how to save money during remodeling and help you build a space that will keep giving you memories!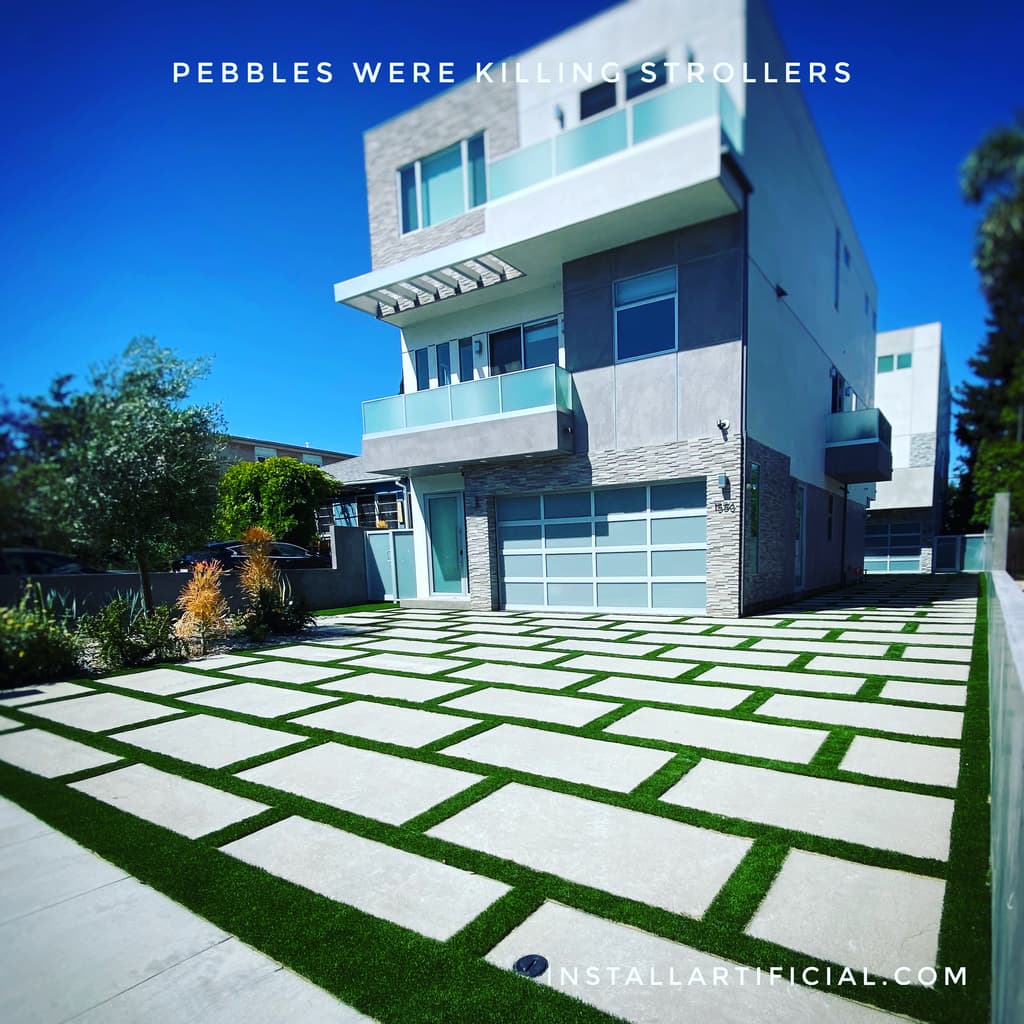 Artificial turf stripes are common and popular in California. However, it's very rare to find them installed right. Often when we see artificial turf between concrete slabs the turf begins to curl, stick out, and detach. We solved those issues with special equipment attachments and our custom approach to the turf installation between pavers. You're able to walk on these turf stripes like you would on a smooth surface!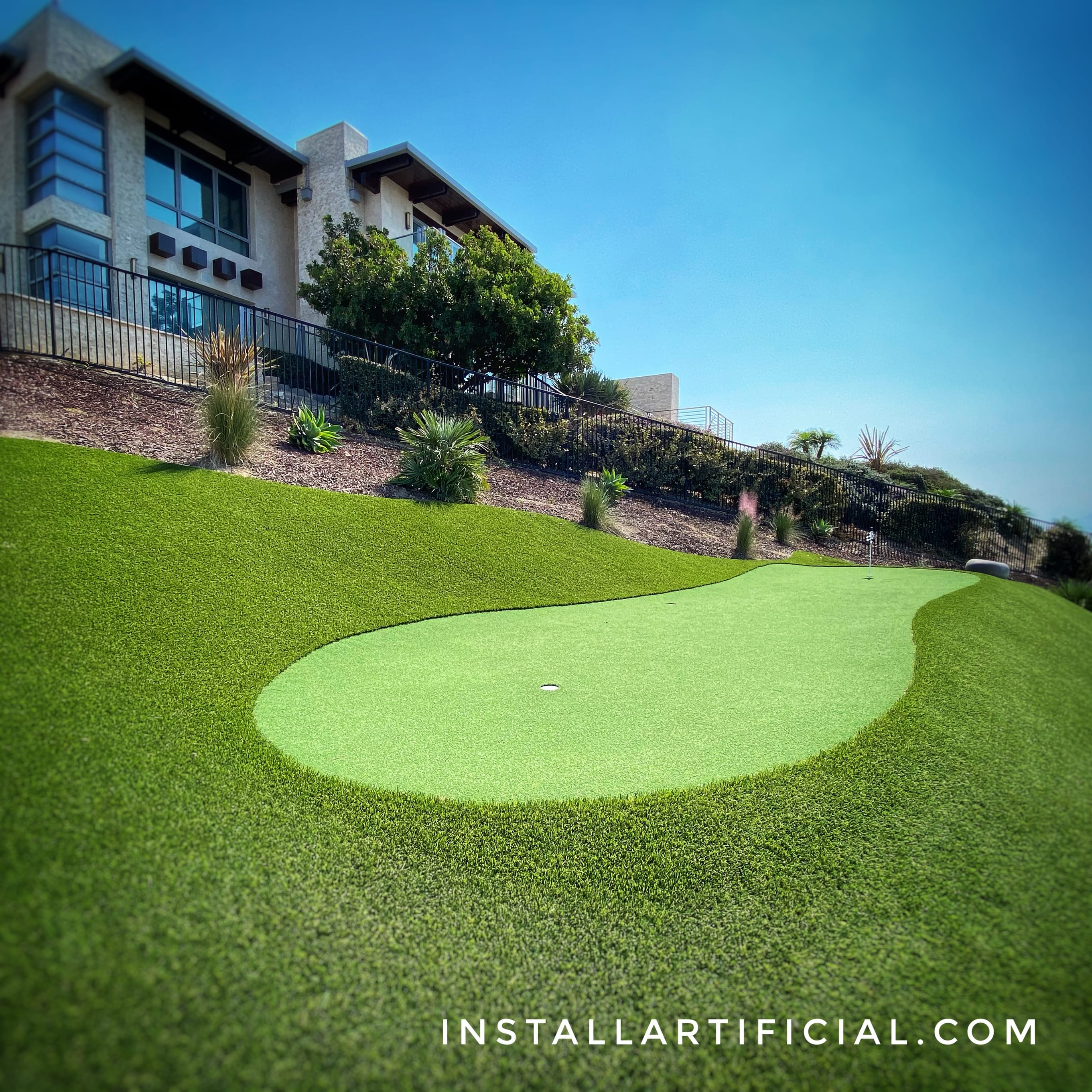 Yes, we build commercial-grade and professional-quality golf courses with great design and functionality that's desired by PGAs. We use high-quality US-made putting green materials that last. The artificial grass materials selected resemble a real putting green in look and performance. Who doesn't love the convenience of a backyard putting green?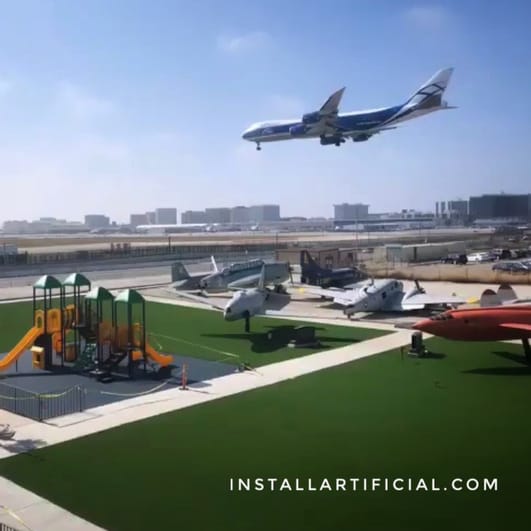 We are capable of taking care of large projects where grading and drainage are a top concern. We use special tools and equipment during grading to smooth finish the surface and hide seams. We have years of experience in selecting artificial turf materials that are cost-effective and will survive commercial use for your events and recreational needs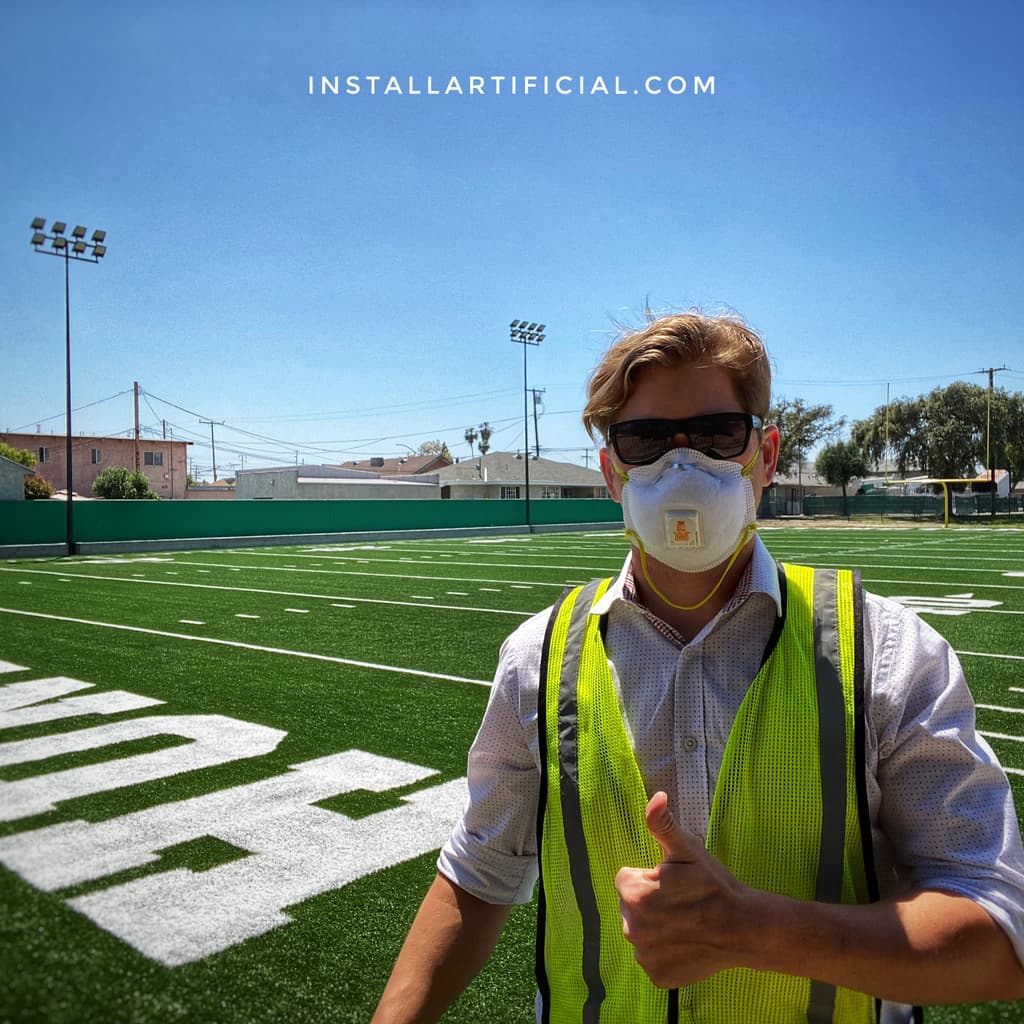 Our crews are equipped and trained to build custom and Olympic-sized artificial sports fields. Whether you need to build a community recreational area or a professional sports field, we can be resourceful for your sports turf project. We will get it done safely, on time, and on budget. An educated engineer will be on the field at all times.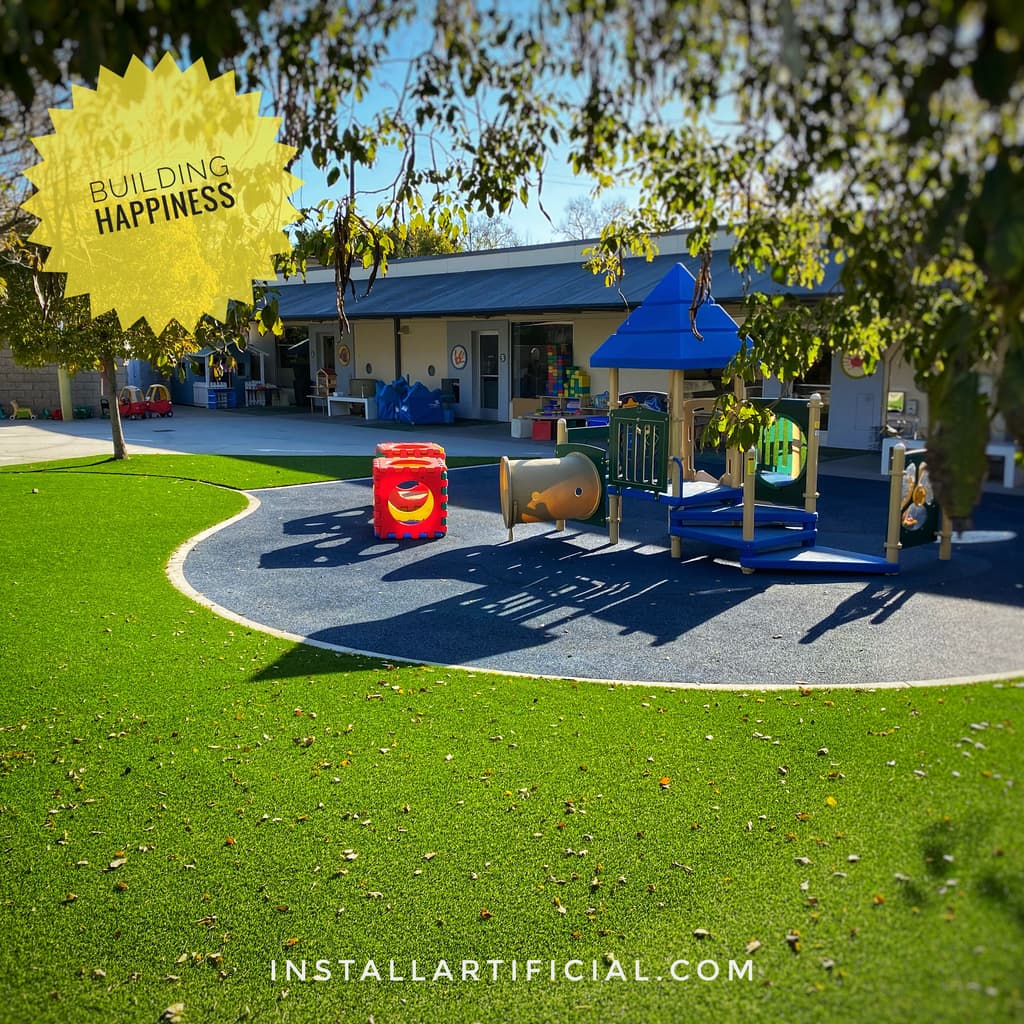 Commercial playgrounds are the most fulfilling type of work that we do. You can save money but can't return a childhood. You can't beat seeing all the happy faces. Keep children safe during play by installing artificial turf with padding systems for areas with playground equipment. We'll give your needs top priority. Artificial turf playgrounds are a life changer for most of the communities we serve!
Do you InstallArtificial Grass in Los Angeles and Southern California?

Our crews are available to provide artificial turf installation services nearby! We service Los Angeles and surrounding areas - From the valley to Pasadena to Irvine and everywhere in between. We can also travel for large projects across California!

Our artificial grass online store is available nationwide with direct curbside shipping for DIY turf projects! Browse through high-quality turf that ranges from affordable to premium. Shop by brand and intended use to narrow down your search.

Do you Sell or Install Turf?

We offer both services! In Los Angeles and Southern California, our crews are available and eager to complete your project from start to finish. Request a custom estimate to get started.

We also have artificial turf for sale online from our 6 partnered suppliers. These manufacturers are trusted and respected within the industry and offer direct shipping nationwide! By ordering high volumes of their products we're able to save more and pass these savings on to you. Order turf online for less with InstallArtificial.

Do you Have Your Own In-House Crews?

We have 3 in-house crews that service Los Angeles and surrounding areas for artificial turf installation. Our crews can also travel for large commercial projects. We do not sell or give away our jobs so you can rest assured that you're getting quality service from our own employees. Our crews are trained, equipped, and experts in their trade. We are fully insured and safety is top of mind!

How Much Does it Cost to Install Artificial Turf?

On average, artificial turf installation cost ranges from $8 to $14 per sq. ft. The cost of artificial grass installation depends on multiple factors such as parking, elevation, accessibility, condition of soil and irrigation, and of course the material and turf system that you select. You can get a more precise estimate in about 2 minutes online, or request a custom quote and we will prepare it by the end of the day! (Anything submitted after 3 pm may roll over into the next day)

How Many Years of Experience do you Have Installing Artificial Turf?

We've been installing artificial grass and renovating yards for more than 6 years! We've successfully completed hundreds of jobs in Southern California. During this period of time, we've built crews with trustworthy and professional workers whom we rely on daily.

Are you Licensed and Insured?

Absolutely! We're fully insured and bonded.

You can verify our licensing and insurance here: CSLB

What is the Average Lifespan of Artificial Grass?

On average, artificial grass will last in good condition for 8-10 years. High-traffic areas may need to be replaced prior to that time frame. The best way to lengthen the life of artificial turf is by brushing it on occasion to redistribute the infill and fluff the blades and opt for professional cleaning when needed.

Are you Specialized in Just Artificial Turf Installation or Do You Provide Other Landscaping Services?

Artificial grass is our bread and butter. However, we also take on backyard makeovers and renovations. This includes concrete, pavers, retaining walls, and woodwork. Simply let us know what you have in mind and we'd be happy to walk you through your options, or at the very least recommend a trusted company.

Who are the Most Trustworthy Artificial Turf Suppliers?

We work with a line of trusted artificial turf supply companies nationwide. You get the most advanced materials tailored to the specific requirements of your synthetic or fake grass project. We can help you navigate the forest of turf brands and find the best artificial grass for you. Request an estimate or deal on materials to learn which grasses will fit the best with your needs.

Below are a few trusted artificial turf suppliers that we partner with:

Do You Sell Artificial Turf for DIY?

Yes,

We sell artificial grass in our online store.

Here are a few links to help you get started:

What are the Most Common Issues With Artificial Grass?

Artificial Grass Gets Hot

It's no secret, artificial turf gets warm on high-temperature days. Under direct sunlight in the mid-day heat, you'll find that the surface of synthetic turf becomes hot. Not enough to burn, but enough to cause discomfort. While there are artificial turf cooling infills on the market, we're not sure how effective these really are. The best way to keep artificial grass cool is to choose a low-density or shorter artificial turf that offers more ventilation. Providing more shade to the area or simply rinsing the surface with water will also drop temperatures dramatically!

Artificial Turf Can Melt From Reflections or Extreme Heat

Artificial turf is not flammable but can melt if exposed to extreme temperatures. The most common cause of turf melting is known as magnification and occurs when the sun is reflected from second-story windows or chrome finishings onto the artificial grass surface. If you see white reflection lines in your space throughout the day, magnification may be a concern.

Similarly, embers from grills, fire pits, fireworks, etc. can also melt synthetic turf.

Artificial Grass Will Smell if Not Sanitized When Pets are Present

Artificial turf will begin to smell quickly if not rinsed and sanitized in areas where pets are using the restroom. If you have pets or are installing artificial grass on a parkway or public space, we'd recommend opting for pet-friendly add-ons such as turf deodorizer and antibacterial infill to aid in bacteria and odor prevention. However, even with these additions cleaning these areas consistently is vital to the life of your pet-friendly artificial grass.

Visit our blog that talks about our favorite cleansers for pet odor to learn more!

Do you Provide Free Artificial Grass Estimates?

Prior to meeting on-site, we send a virtual artificial turf estimate for free! We use google maps and your photo to provide a detailed estimate that's custom to your requests. You'll receive a proposal showing materials, technologies, and pricing so you can confirm it meets your budget expectations before you commit to meeting with us in person. Sounds convenient, right? Once you review the document you're able to set up a consultation with our professionals or order turf samples to your home.

Do you Import Artificial Grass?

The artificial grass used in our installations are high-quality US-made products with proven performance and lifespans.

Do you Offer a Labor Warranty?

You receive a 2-year warranty on workmanship for artificial grass installation upon full payment.

If the workmanship proves to be defective, resulting in premature wear during normal use, InstallArtificial will repair the affected area. Defects include raptured seams (without force), soil settling of more than 2 inches where we excavated more than 2 inches, and wrinkles at a temperature of 80 degrees Fahrenheit or lower. Warranties on the artificial grass material are provided by the manufacturer.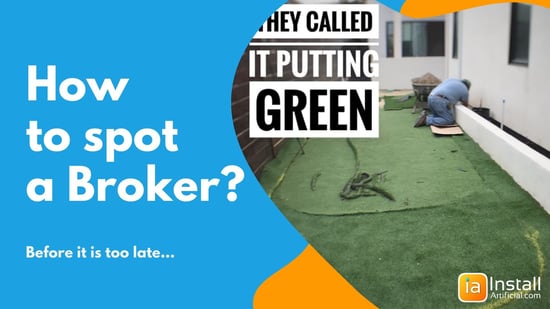 Do it Right the Very First Time.
Dealing with turf brokers is the most frequent source of artificial grass installation disasters. However, it is hard to distinguish a broker from a professional installer.
Download our guidelines that will help you prevent a disaster!
What Should You Expect From InstallArtificial?
We maintain all required insurance including worker's compensation, general liability, commercial vehicle insurance, and required bonds. All our helpers start with a hiring agency to provide an additional layer of security.
Top brands and architects choose us for their synthetic grass or fake grass projects. Additional insurance is available upon request.
You get a set of procedures to control the quality during the entire process of synthetic turf installation. This simple procedure helps us avoid unnecessary corrections and get it done right the first time.
You get a crew that is fully equipped. With the right set of professional tools, skid steers stretchers, and a variety of trucks, we are able to optimize our resources and provide consistent quality quickly.
Local and professional. All done by our in-house crew. We do not outsource our projects to other contractors or crews. You get what was intended and designed with a single point of contact.
You save by getting the job done right in the most efficient manner. And we are good at it. For example, we use electric wheelbarrows to lift uphill which is safer and faster.
Our team calculates every quote with precision and attention to detail. We understand the structure of variable and fixed costs for every job. Therefore, our prices for quality artificial turf installs are custom and very competitive.
We use power loaders, the most advanced power tools, and professional equipment only. In conclusion, our prices for artificial turf per square foot are more competitive. Because we work smarter.
You receive only proven artificial grass materials to avoid surprises with material behavior and quality. One size does not fit it all. We work with multiple turf suppliers and manufacturers to meet your needs, specs, and budgets.
Our artificial grass installers are experienced and educated. The knowledge of our install experts extends beyond nailing and cutting. With a master's degree and experience in construction, we know how to build proper drainage, retain soil, and install utilities for your lighting and irrigation. You get a complete, well-thought-out system that brings durability and convenience to your project.
When you request estimate on artificial grass, we design a custom quote tailored to your request. Leave comments for more details. We will review your area and outline all necessary items separately.
This will give you a better idea on scope and pricing.
Directly from Google and Yelp