stripes Artificial Grass Installation
Install synthetic turf between Stripes.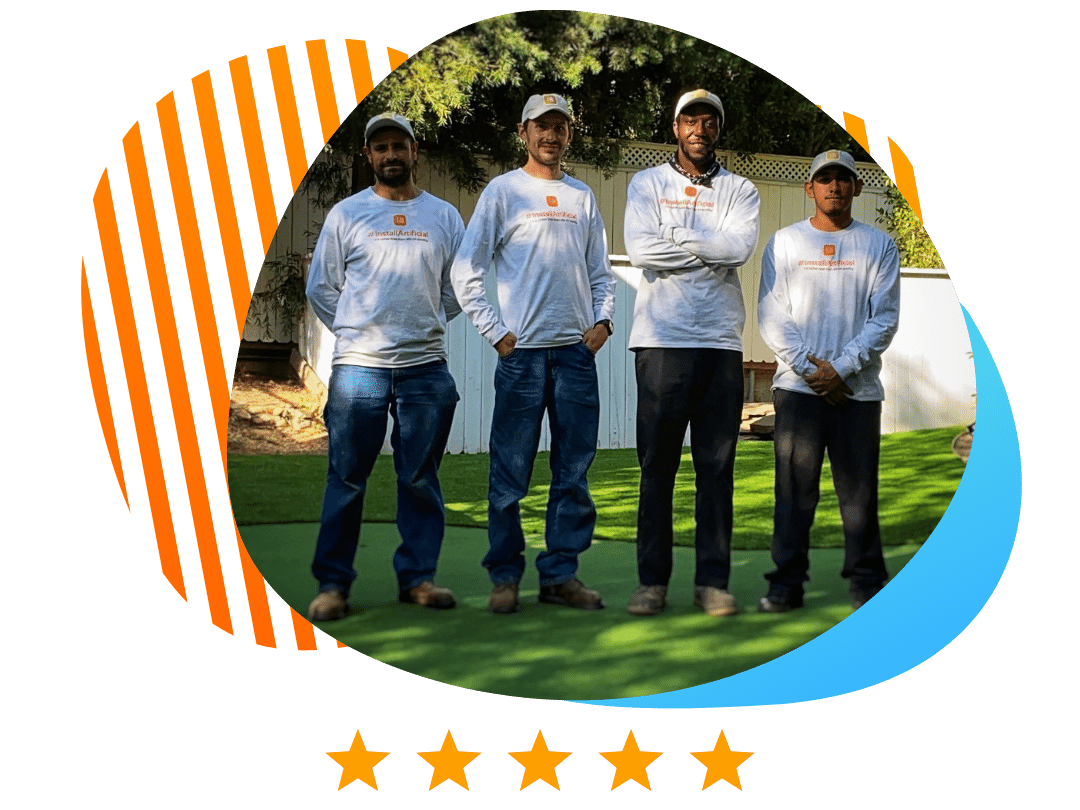 Sample Synthetic Turf Stripes Projects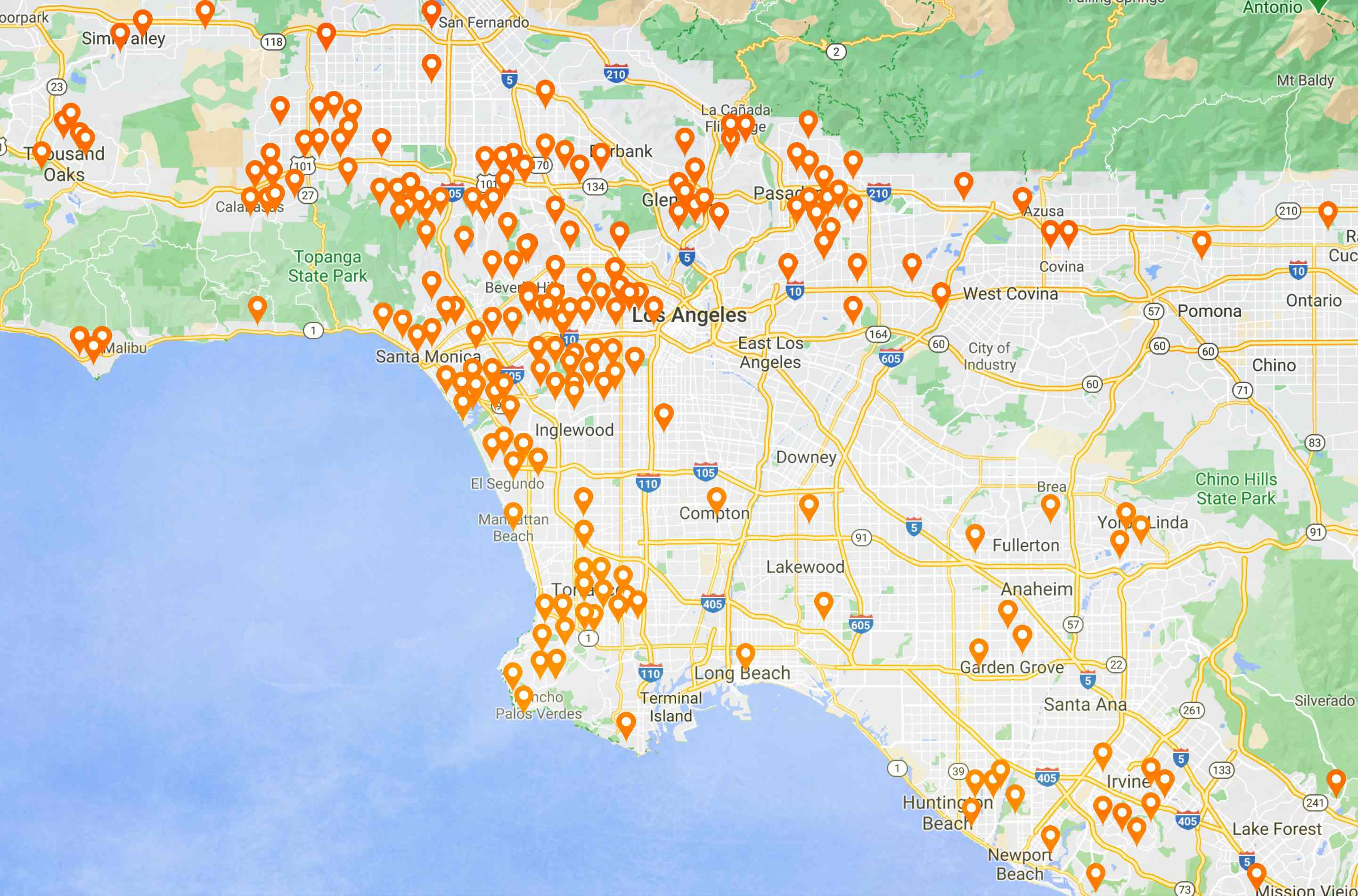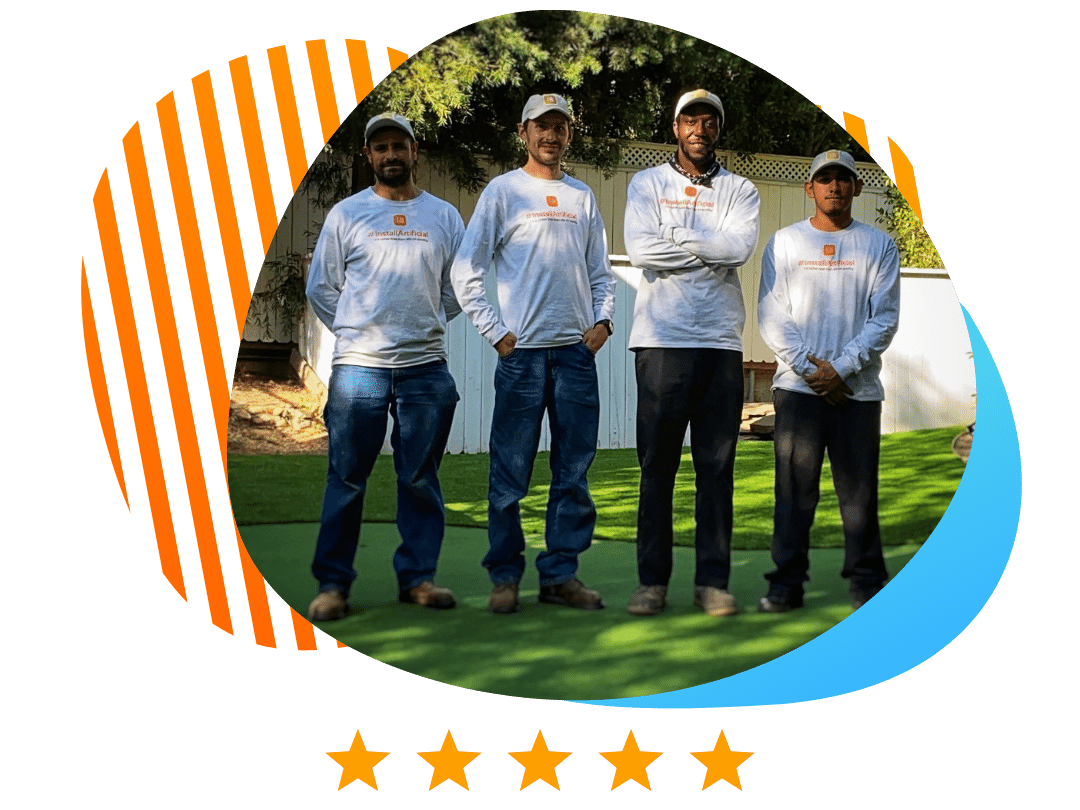 We install turf stripes across entire Los Angeles Area
From Woodland Hills to Pasadena, Santa Monica, and Irvine
Equipped with the tools to get stripes done right
Reliable network of material suppliers across the city
Fully insured and quality minded
Our turf stripes survive traffic and weather. You get a professional installation of stripes between stepping stones for drive ways and back yards. Learn how we do it below.
Power Compaction
Base preparation is key to successful installation of turf between concrete pads.
While others compact stripes with hands, hammers and wood, we use the power of technology to achieve rock solid compaction.
Proven Materials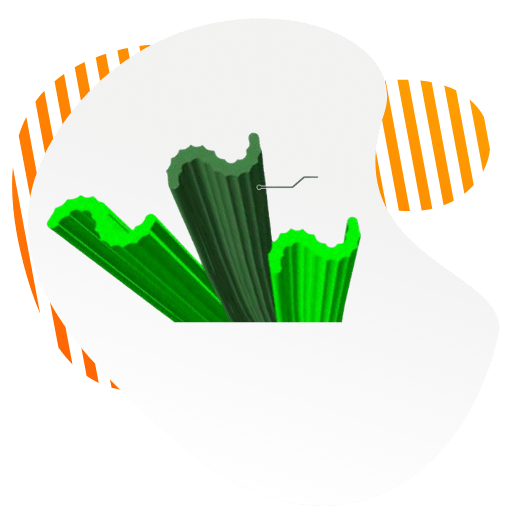 You will select among turf materials designed to perform in narrow spaces with lots of traffic and friction.
We will help you select artificial grass that looks great and functions right.
Laser Precision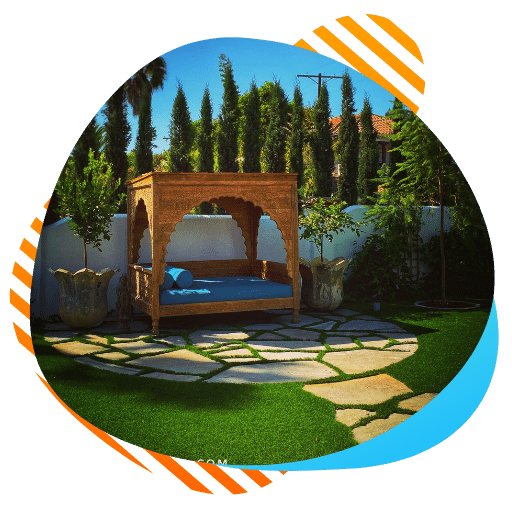 Our crews are trained to achieve precision in installation. Your stripes will look straight and seamless.
We achieve it with with right material, tools, and years of expertise.
How Much Does It Cost To Install Turf Stripes Between Concrete Slabs?

On average, it costs about $14 per linear foot to install turf between stripes. The price can vary depending on the access and condition of the surface.

In some cases, concrete extends to the installation area and requires removal. This adds a substantial amount of labor. Resulting in a rise in price.

When you are installing stripes, give us a call. We will walk you through how to supervise the concrete installation process to prevent costly adjustments.

Why Install Turf Instead Of Pebbles?

Many people prefer how the grass looks. Besides appearance, turf makes the area more functional. For example, it is easier to roll a cart or a stroller over turf than pebbles. In backyards, pebbles between concrete slabs are simply unsafe.

What Are The Most Common Issues With Stripes?

There are a few things that we see go wrong during these projects:

Most installers will not maintain a single direction of the material. This makes turf look fake.


It is hard to compact narrow spaces. Most installers use a piece of wood and a hammer to compact decomposed granite. However, it takes just a few rainstorms to wash the base away and ruin the job.


It takes hundreds of nails to hold the turf down. Some installers will try to save money by not adding as many. With fewer nails, sand gets underneath the turf and pulls up the sides, affecting the appearance.
Request an estimate for putting green installation. State your question in the comments to get the answer from the project manager.
We will review your project online pretty quickly. You'll receive a preliminary proposal within 24-48 hours.
Or browse our knowledge base to get more tips.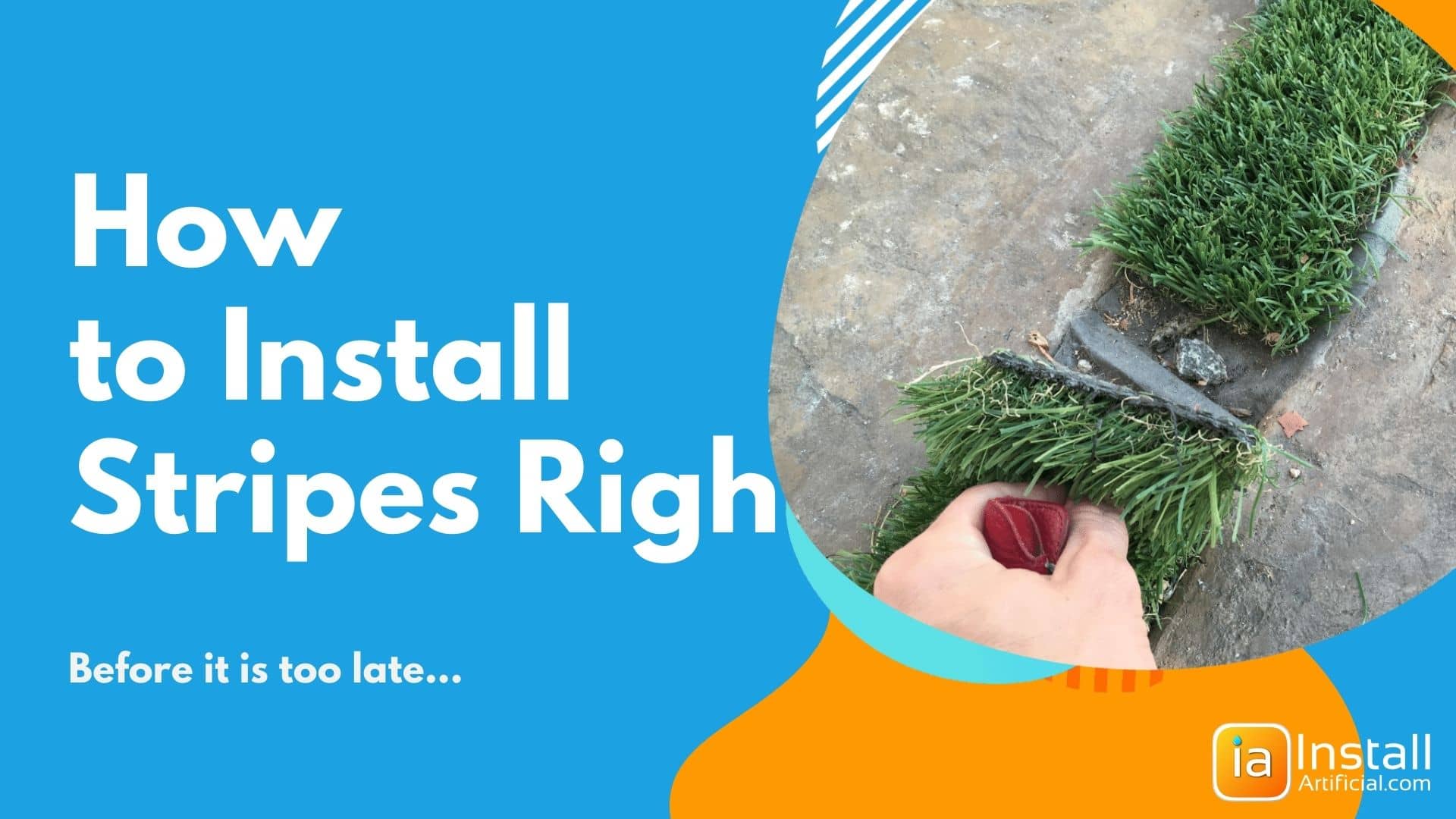 Look. Learn. Do It Right.
We see detached stripes very often. Especially in flipped houses. It is very hard to fix the issue, almost double the work.
Learn from other people's mistakes. Put rakes in the storage to never step on them.
Find how we make lasting turf installation between concrete slabs.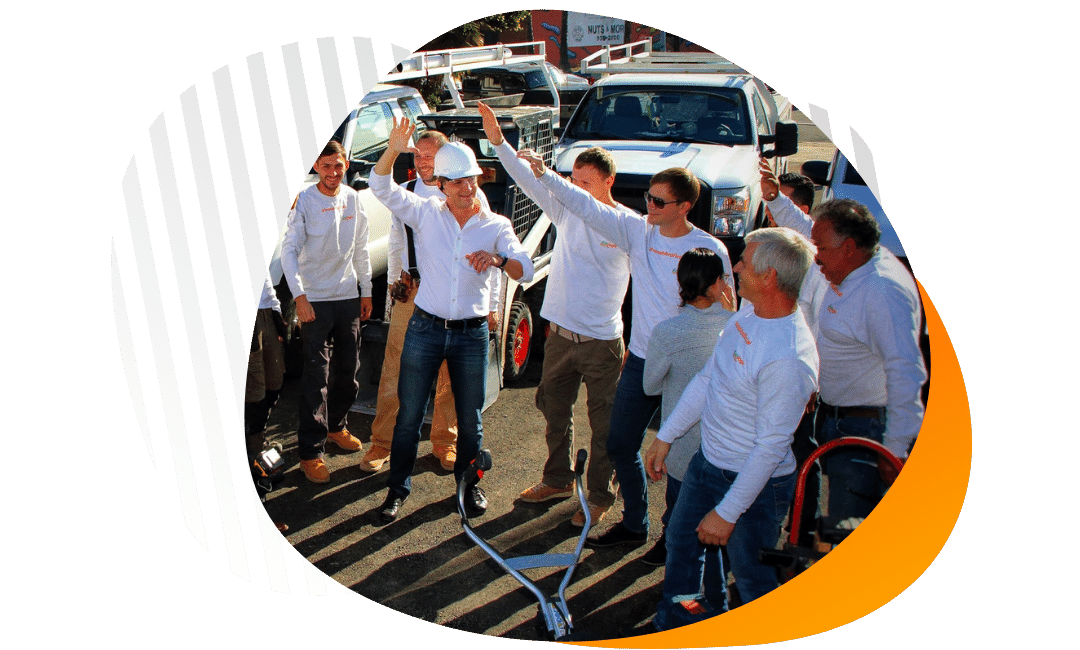 Proven Process. Custom Tools. Solid Work.
These projects are not cheap. Saving money on stripes leads to ruined installation with just a few rainstorms. When installed, driveways and backyards not only look splendid, but also become functional.
Our artificial turf stripes feature:
Seamless installation in a single direction
Proper compaction and nailing
Protected surfaces and clean execution
What shall you expect from InstallArtificial?
We love installing turf between stripes! You can find many samples of completed project on our website and profile pictures. We saved some passion for your project.
It takes time to learn the trade and train the crew. Our crews follow the processes and safety policies to to it right.
We will not be cutting corners on your project. We are here for the longterm.
We are not attached to a single brand or supplier. You can choose among many options of artificial grass for stripes between concrete slabs. Depending on the area and use, you will be able to adjust height, softness and density of the material.
Our crew is experienced and educated. The knowledge of our putting green experts extends beyond nailing and cutting. With a master's degree and experience in construction, we know how to build proper drainage, retain soil, and install utilities for your lighting and irrigation. You get a complete, well-thought-out system that brings durability and convenience to your game.
We use power tools to minimize cost and get it done right with no returns. We cannot beat everybody's offer. But we can ensure that our proposal covers professional work.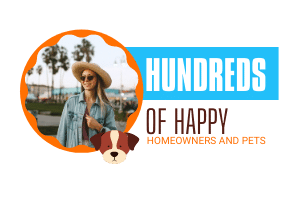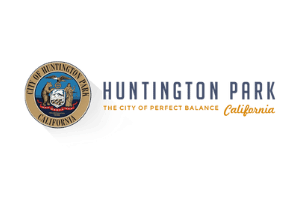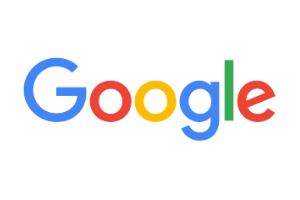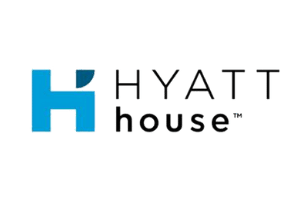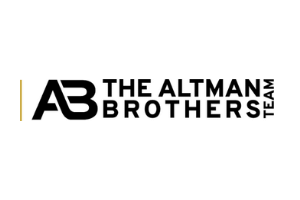 Directly from Google and Yelp