Backyard Makeover, Remodel, Renovation & Design in Los Angeles
Remodel and Makeover a backyard of any scale or complexity with Artificial Grass in Los Angeles and Southern California.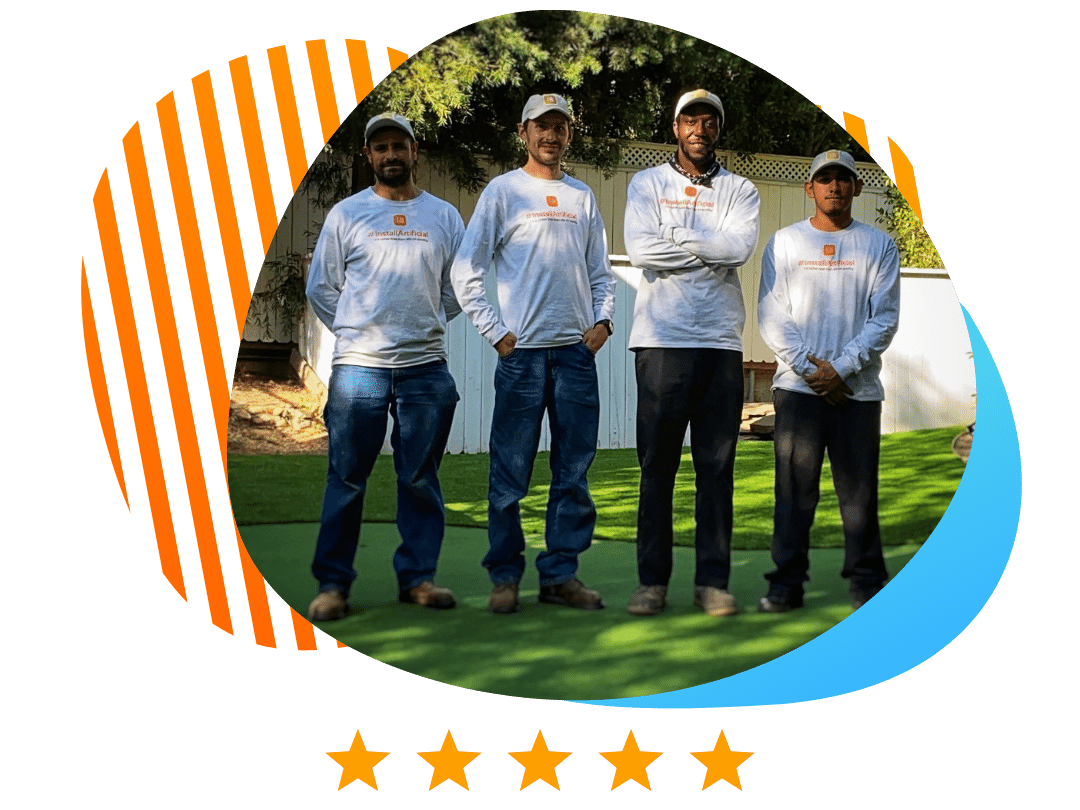 Sample Backyard Renovation Projects
Remodeling Backyards in Los Angeles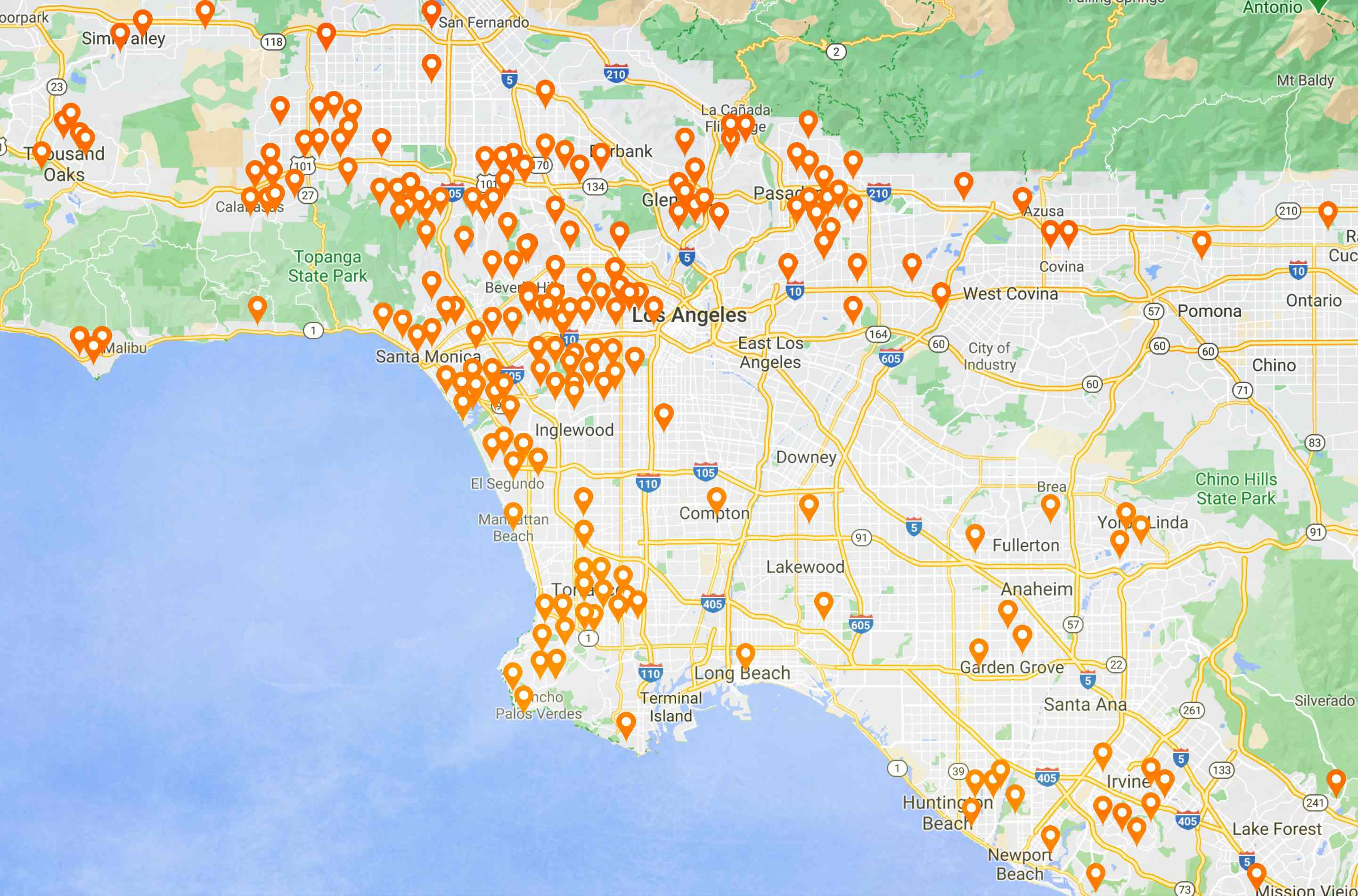 We designed and remodeled dozens of backyards in Los Angeles
From Woodland Hills to Pasadena, Santa Monica, and Irvine
Equipped with tools to get the renovations done right
Reliable network of material suppliers and contractors across the city
Fully insured and quality minded
Designing the Perfect Backyard
Custom backyards can be more complex than regular artificial grass installs. It is hard to ensure smooth transitions from pavers and concrete to artificial turf. It is even harder to design and plan all elements in of your renovation in advance.
That is when you should consider giving the entire backyard makeover project to a company that can do it all and guarantees solid project delivery at a fair backyard renovation cost.
Design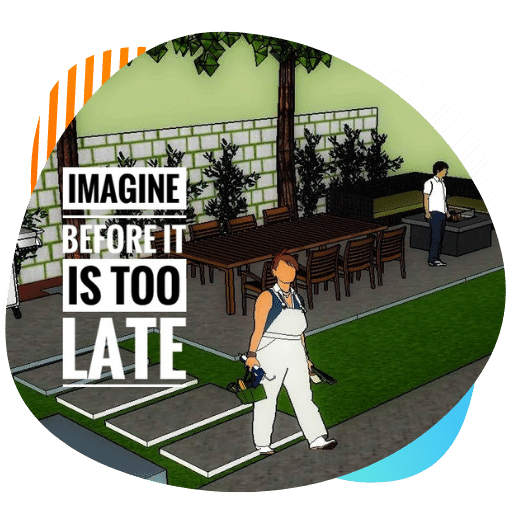 Get a well-thought-out design for your backyard. This will help to make it functional and beautiful.
Brainstorm options, browse backyard design ideas, and see what makes a priority in your budget.
Plan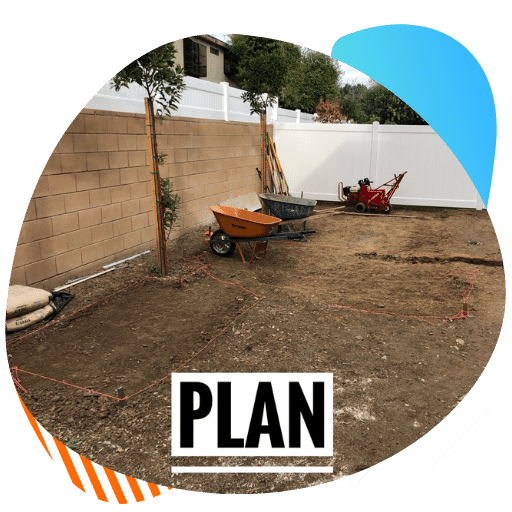 Apply backyard remodeling design to your space. See what works and what requires improvement before the makeover begins.
You save on demo and preparation by selecting a single backyard renovation company for your project.
Build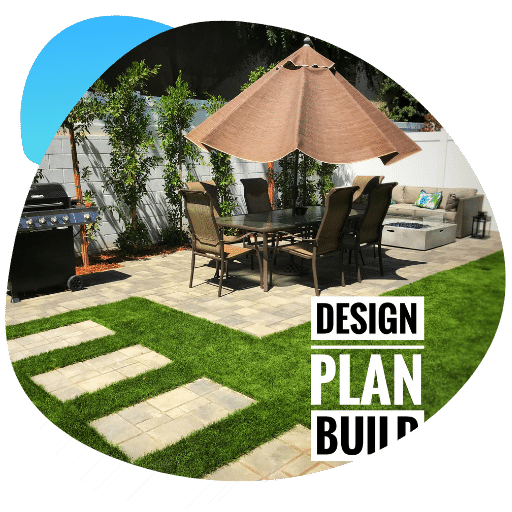 Make your dreams come true smoothly with the best landscape contractors in Los Angeles. Combine artificial grass with pavers, concrete, and lighting.
Our crew will build your dream backyard as one piece. We will know all the details and possible nuances to deliver on time, on budget.
Why Should I Avoid Sourcing Multiple Crews?

It sounds tempting to save money by designing the project on paper, inviting one crew for pavers and another for concrete or turf. However, splitting the job is often unproductive.

Here is where homeowners lose money:

Multiple crews require the area to be prepped more than once.
Most often needs are missed when there are multiple crews.
Installers may have a difficult time connecting materials left by other crews.
One contractor's defects can ruin the entire project. Sticking to one crew ensures a cohesive installation.

Will You Be Installing Pavers And Masonry Yourself?

It depends on the complexity and scope of the projects. We can do most of the work ourselves. However, for some projects, it is feasible to invite another crew. In this case, we will supervise and manage the work of our partner. We will be the ones responsible for performance.

How Should We Go About The Design?

For projects less than 1,000 sq. ft. with simple items in consideration, it is easier to draw on the soil.

For more complex projects, we will draw sketches and offer multiple options with pricing.

Design is included in the estimate for most of our projects for free. Conditions and restrictions apply.

How Are You Better Than Other Larger Companies?

We are hired by some of the largest companies around for design and renovation projects. With us, you get direct pricing. We work closely with clients to create the space they've dreamed of. With Install Artificial, you are the one who is choosing the crew instead of hoping you'll get lucky. Larger companies will outsource the job.
Request an estimate for backyard renovation. Ask any questions you have in the comments and you'll get a response from the project manager.
We will review your project online quickly. You'll receive a preliminary proposal within 24-48 hours.
You can also browse our knowledge base to learn more tips.
Backyard Makeover Expectations
We love designing and building backyards! Our goal is to make you happy with a beautiful yard that will last you for years to come.
Local and professional. All done by our in-house crew. It is rare for us to invite other contractors or crews. You get what was intended and designed with a single point of contact.
We constantly search for new technologies in construction, drainage, pavers, and artificial grass. You get it all on a plate to compare.
Keep it simple, or include elements such as waterfalls, plants, retaining walls, and more.
With InstallArtificial, we design a proposal to help you choose the right products. We are open with our pricing and help you choose what matters to you. Take control of your budget. Fill out the form and discuss your project with our specialist.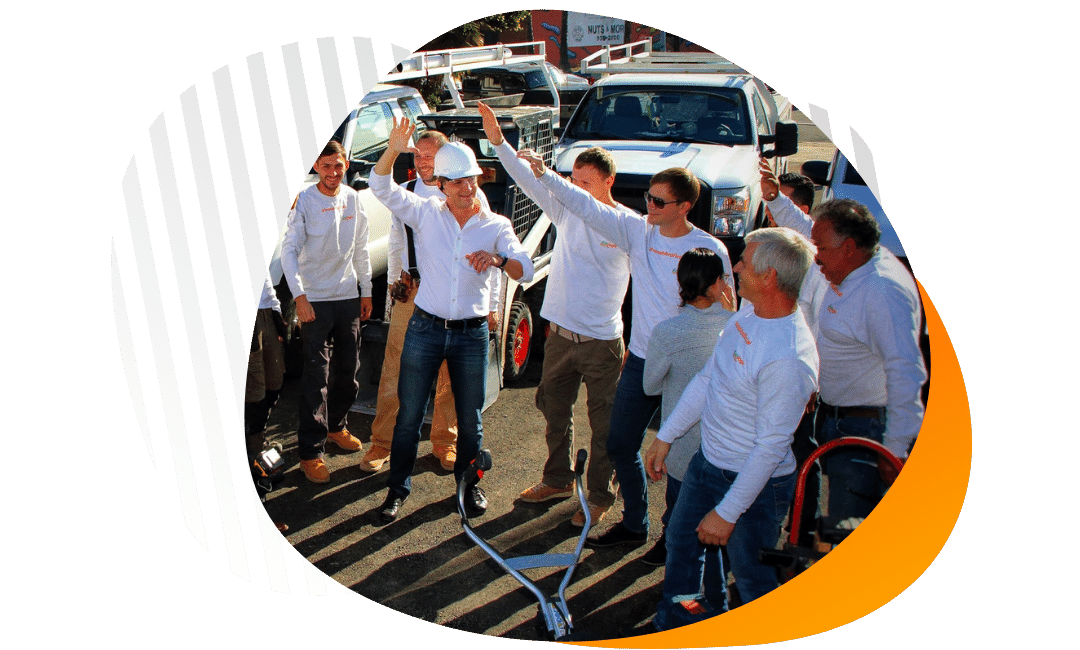 Transparent Pricing. Designs. Experience.
We love designing and renovating backyards. Very few companies can actually match our skills. You get a choice of the most advanced materials from top suppliers in the United States.
Our backyard projects feature:
Smooth lines & vivid appearance.
Additional features like

waterfalls, plants, retaining walls, and more.

Designed to entertain, to impress, to last.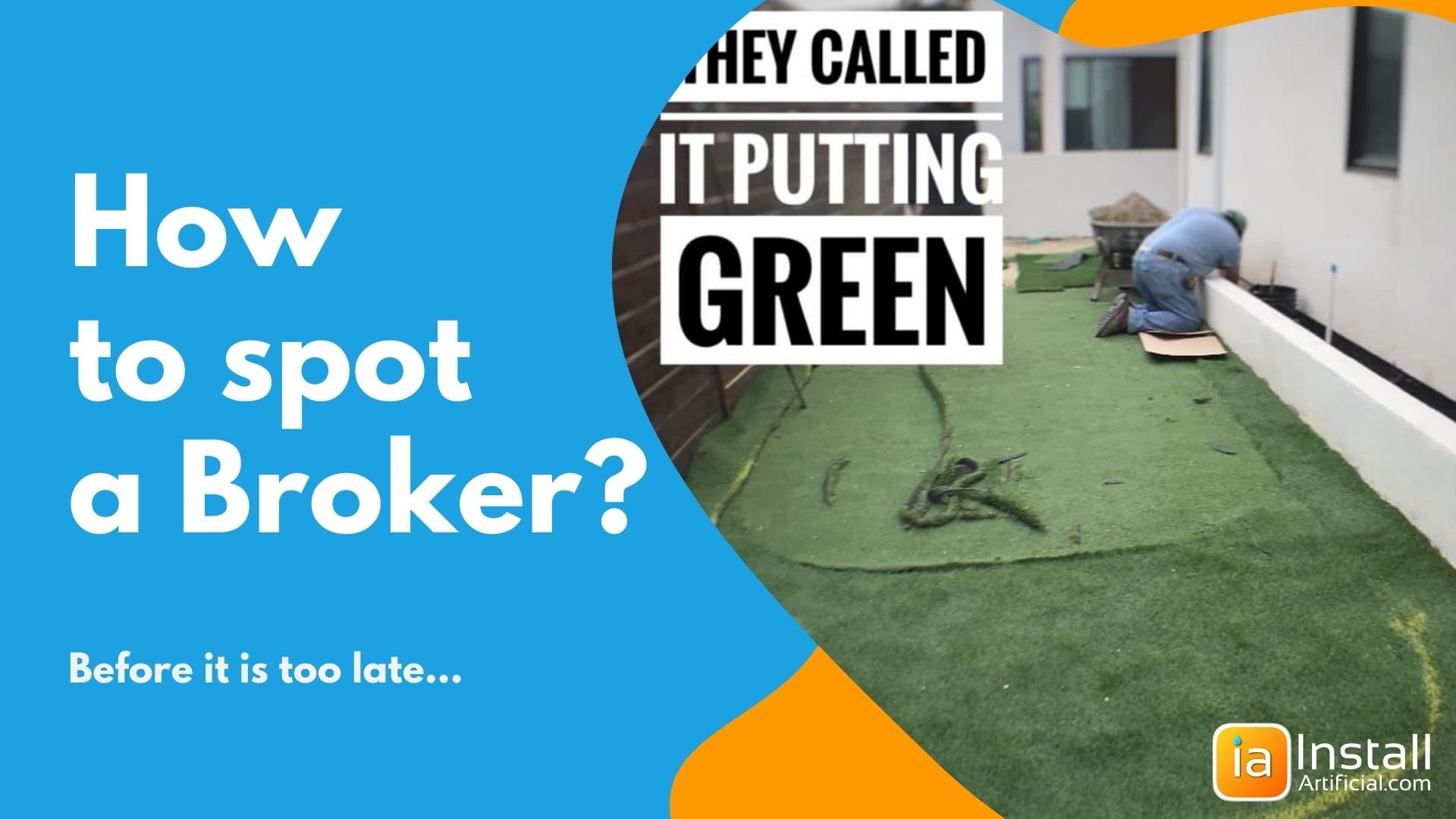 Watch. Learn. Do It Right.
There is quality and there is a disaster. Learn from other people's mistakes.
We are called to take on construction projects gone wrong, often too late.
Download a guide to distinguish a professional installer from a broker.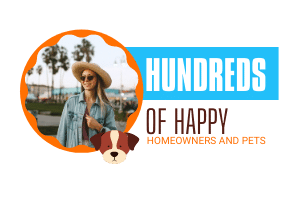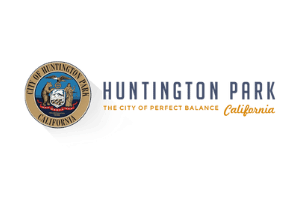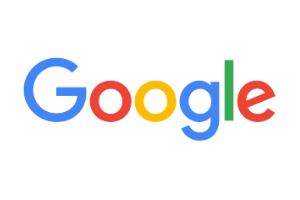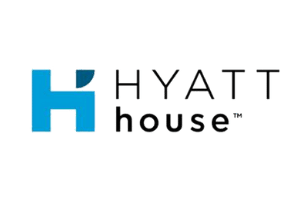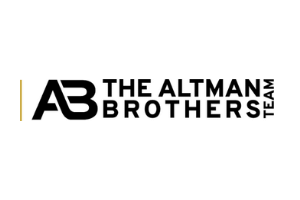 Directly from Google and Yelp