What's the Price of Artificial Grass in Temecula?

Learn the price of artificial turf in Temecula and see what factors can affect the cost.
>> Request a Custom Quote for Your Specific Project in Just 2 Minutes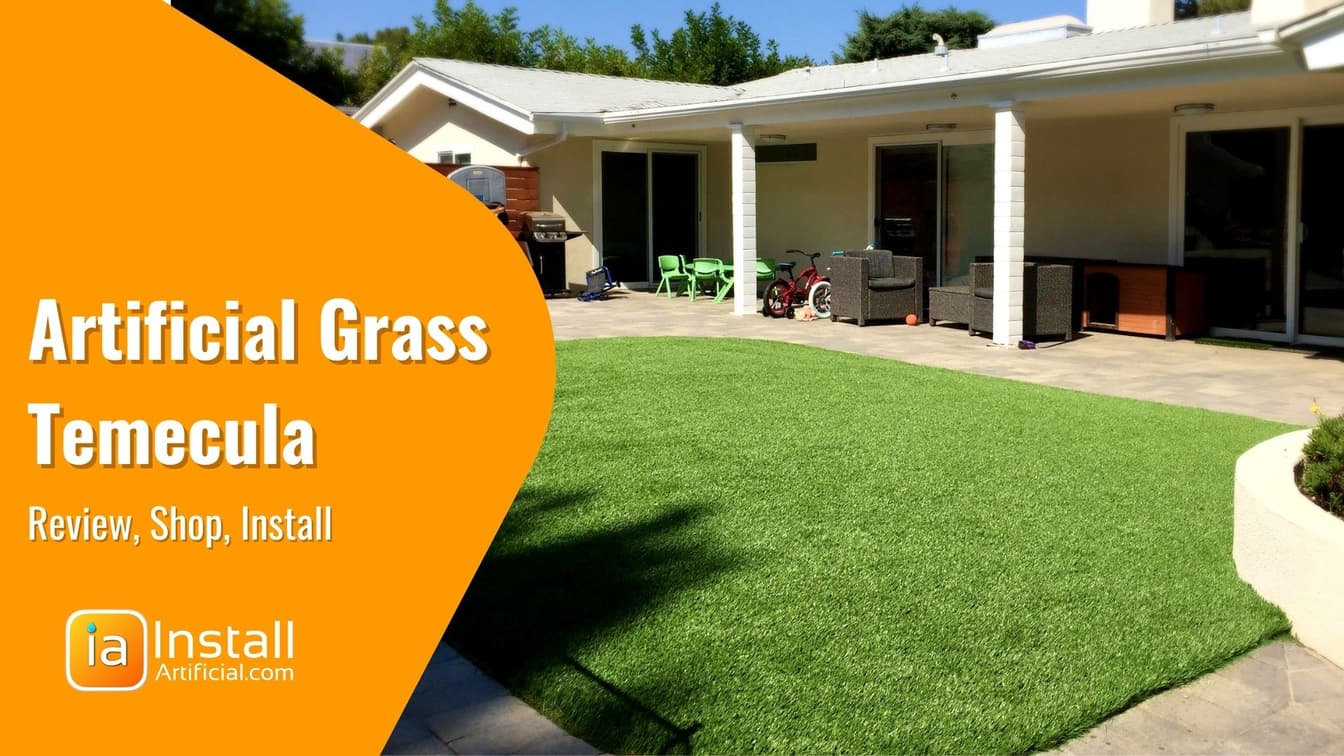 The cost of artificial turf materials in Temecula ranges from $1.35-$6.50 per sq. ft., while the cost of artificial turf installation in Temecula ranges from $8-$15 per sq. ft. (varying based on scope of work, size, and intended use).
Keep scrolling to learn more about the factors that affect the cost of artificial turf materials in Temecula!

Amount of Turf Ordered
When it comes to artificial grass, buying in bulk is a great way to save extra. You'll typically get a better rate per square foot and larger discounts when you purchase higher volumes of product. And many suppliers offer additional discounts on orders larger than 1,000 square feet. So whether you're planning on using artificial turf for multiple DIY projects or just want to take advantage of extra savings, buying in bulk is a great option.
Weight & Density
Artificial grass comes in a variety of weights, with the heavier options usually costing more. This is because denser turf requires more material. Heavyweight and plush artificial grass are typically the most popular choices since they create a soft, cushioned surface. However, lighter-weight turf may be preferable for pet turf or in areas where frequent cleaning is required, as it is easier to maintain and drains more quickly.
Pile Height
Another factor that will affect the price when choosing artificial turf is the height of the blades. Taller grass will have a more luxurious feel but be more expensive than shorter grass. It is also heavier and more likely to bend and become matted down from foot traffic. For high-traffic areas, it is better to choose shorter grass that will be more durable in the long run. Regularly brushing tall synthetic turf will help avoid matting.
Intended Use
Pricing for artificial grass installation can vary depending on the intended use. For example, pet turf systems may require additional turf accessories such as drainage layers and antibacterial sand infill for the best results.
On the contrary, if you're In the market to buy artificial grass that's for temporary use, this can often be found online for much cheaper than artificial grass for landscapes. Artificial turf for events or non-permanent ground covers can start at as little as $0.95/sq. ft.
Durability
The durability of the synthetic grass you select will play a role in both the price and how well it performs. For example, synthetic grass designed for high-traffic areas tends to be more expensive than options that are more pliable and bend easily. Synthetic grass with a structured or ribbed blade usually resists wear and tear better and has a quicker recovery rate than synthetic grass with flat blades.
Learn more about how each artificial grass holds up to our performance tests by browsing the Turf List! Each product page features a turf lab with product test results.
In conclusion, the cost of artificial grass in Temecula can vary widely depending on what you need it for. It's important to understand your needs and specifications before you start shopping around. Not sure where to begin? Click the button below to speak with one of our experts. They will be happy to help you choose the right turf for your project.