What's the Price of Artificial Grass in Santa Ana?

Learn the price of artificial turf in Santa Ana and see what factors can affect the cost.
>> Get Custom Pricing for Your Specific Area in Just a Few Clicks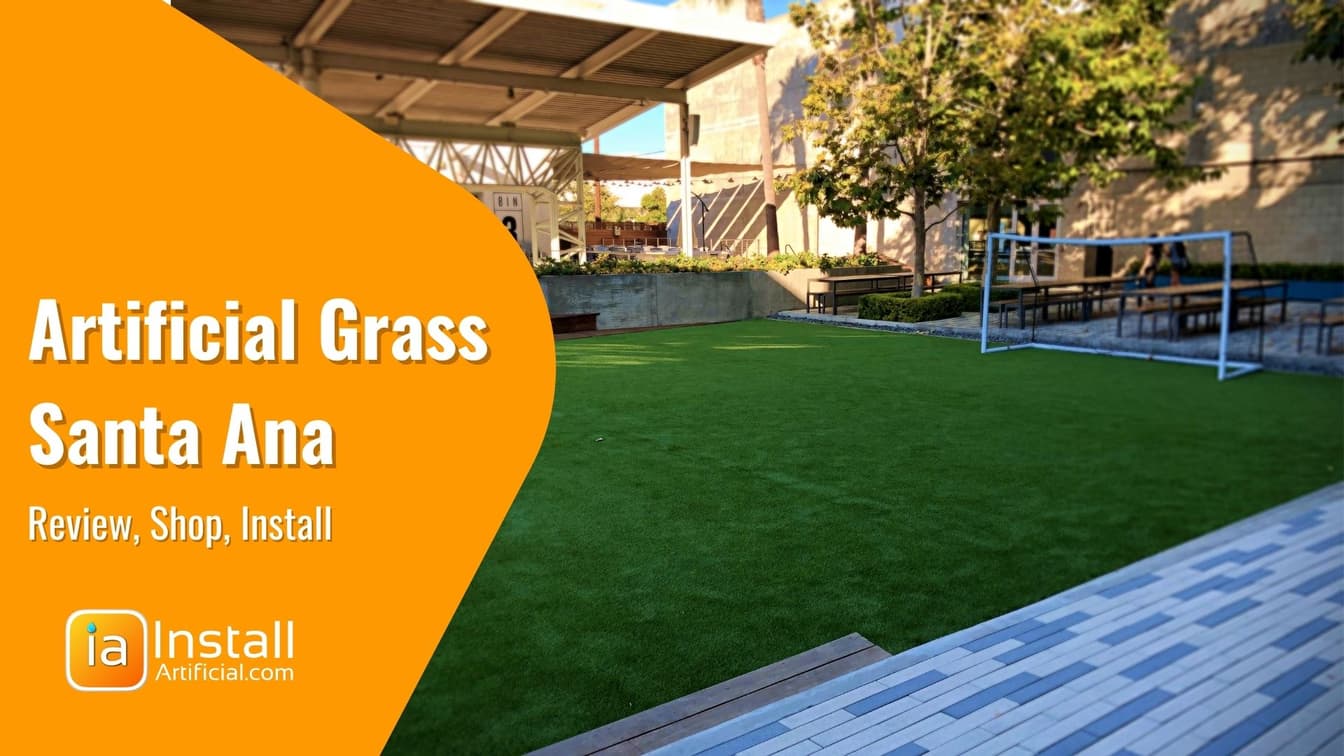 The cost of artificial turf materials in Santa Ana ranges from $1.45-$7 per sq. ft., while the cost of artificial turf installation in Santa Ana ranges from $8.50-$15 per sq. ft. (varying based on scope of work, size, and intended use).
Keep scrolling to learn more about the factors that affect the cost of artificial turf materials in Santa Ana!

Amount of Turf Ordered
Do you want to save money on your artificial grass purchase? Buying in bulk is a great way to get discounts from suppliers. Typically, the more product you buy, the better rates and discounts you will receive. We often see certain suppliers providing additional discounts on orders that are 1,000+ sq. ft. If you have multiple DIY projects upcoming, take advantage of extra savings by buying in bulk and avoid paying extra delivery fees!
Weight & Density
The price of artificial grass largely depends on the weight of the product. Generally, the heavier a turf is, the higher its price will be as it requires more material for manufacturing. Plush and heavyweight artificial grass are usually among the top picks due to their softness and cushioning properties. However, in lawns where there are pets or frequent cleaning is needed, lighter-weight turfs might be preferable so that they can be maintained easily and drained quickly.
Pile Height
When selecting artificial turf, it is important to consider the height of the grass as this affects the overall cost. For a more luxurious feel, opt for taller blades, but be aware that this could come at an increased price. Taller grass is heavier and therefore more likely to bend or become matted with frequent use so for areas where there is high foot-traffic, a shorter cut may be more resilient in the long run. To maintain a neat look with longer grasses, make sure to brush them regularly - this will help keep them standing upright.
Intended Use
The cost of artificial grass installation depends on its intended purpose. For instance, when choosing turf for a pet-friendly environment, it is important to opt for material that can withstand wear and tear, be 100% permeable for faster drainage, and come with antimicrobial technology to reduce bacteria growth. This type of turf usually requires more expensive materials and additional accessories such as drainage layers or antibacterial sand infill in order to achieve the desired results.
On the contrary, if you need to buy artificial grass for temporary use such as turf for an event, this can often come at a much lower cost. Carpet like turf ground covers can start at as little as $0.96/sq. ft.
Durability
When selecting synthetic turf, it's important to consider the type of grass that is most appropriate for your needs. Different varieties provide various features and come at a range of prices. Generally speaking, the more durable the turf is, the higher its cost will be. For example, an option suitable for high-traffic areas tends to be more expensive than one with flexible blades. Moreover, while ribbed blade designs aren't necessarily pricier than those with flat blades, they tend to better withstand wear and tear as well as boast quicker recovery times.
Use our online Turf Lab on each product page at InstallArtificial.com to compare your favorite grasses and narrow down your search. Each grass is tested in terms of wear and tear resistance, cushion, and more! Check out our Turf List to get started.
As you've learned, the cost of artificial grass in Santa Ana can have quite a variance. Making a well-informed decision on which turf to buy requires you to be aware of your intended use and desired specs. To ensure you make the right selection, take advantage of our experts by pressing the button below. Our professionals are standing by and eager to help with your turf purchase.