What's the Price of Artificial Grass in Whittier?

Learn the price of artificial grass in Whittier and see what factors can affect the cost.
>> Get a Custom Quote for Your Specific Project in Just a Few Clicks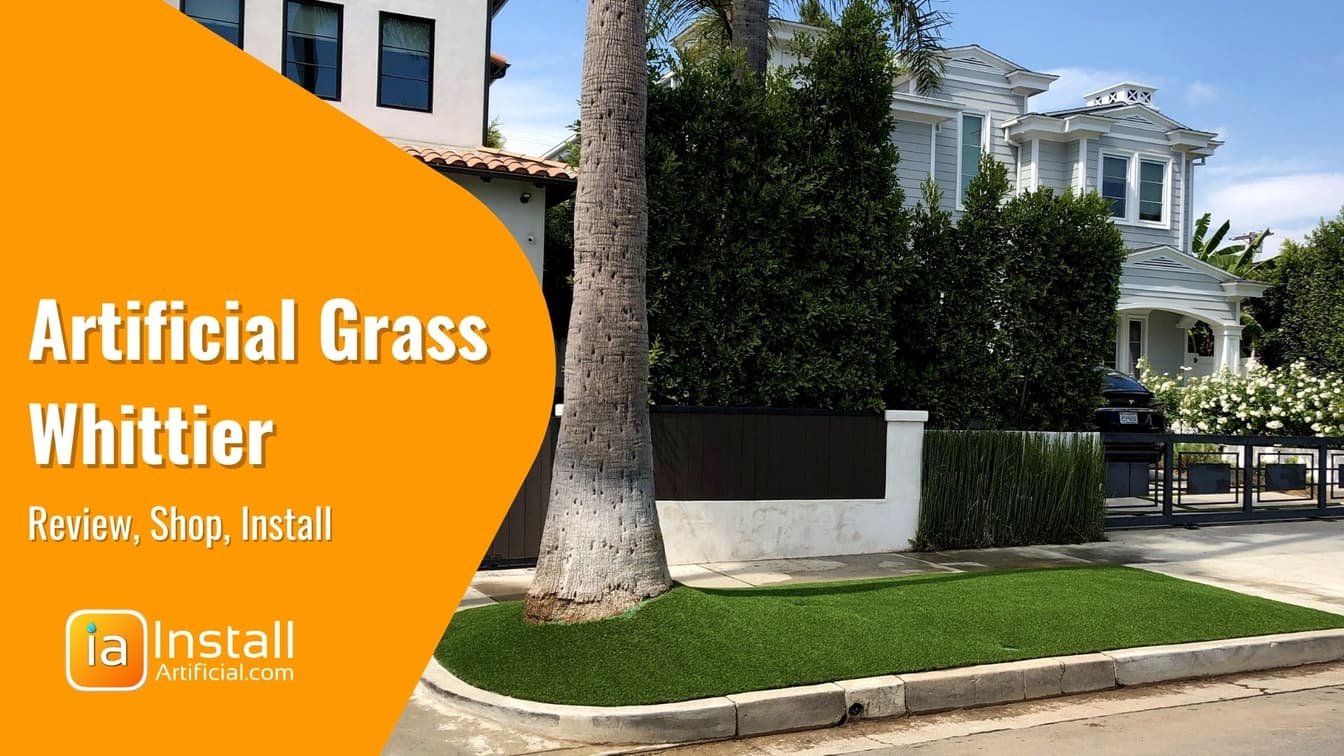 The cost of artificial turf materials in Whittier ranges from $1.55-$6.60 per sq. ft., while the cost of artificial turf installation in Whittier ranges from $8.50-$15.55 per sq. ft. (varying based on scope of work, size, and intended use).
Keep scrolling to learn more about the factors that affect the cost of artificial turf materials in Whittier!

Amount of Turf Ordered
Are you shopping for artificial grass and trying to keep costs down? Buying larger volumes of product can be a way to save money and sweeten the deal. Many suppliers offer greater discounts on orders over 1,000 sq. ft., allowing you to enjoy extra savings without any added delivery fees! So, before tackling multiple DIY turf projects, why not consider investing your budget into bulk purchases so that you can reap the rewards?
Weight & Density
The price of artificial grass is strongly linked to its weight. Typically, the heavier the turf, the higher the cost will be since it requires more material. Those seeking a luxurious and comfortable lawn often opt for plush or heavyweight artificial grass varieties, which offer a softer surface underfoot. Conversely, turf areas with pets or regular cleaning needs may benefit from lighter grasses, as these require less upkeep and allow for quicker drainage.
Pile Height
When selecting the best synthetic grass, the height of the blades can play a key role in determining cost. A higher blade height offers a softer touch and visual appeal, yet it may come with an increased price tag. Moreover, taller blades may be more prone to matting or bending when people walk on them. For areas that experience regular foot traffic, a lower grass height might be better suited as it is more durable and requires less maintenance. However, those who opt for taller blades should make sure to regularly brush their artificial turf to keep the fibers standing upright.
Intended Use
Purchasing and installing artificial grass in Whittier can be an expensive or inexpensive endeavor depending on its purpose. Artificial turf designed for pets, for instance, must be able to stand up to wear and tear while also having 100% permeability for drainage. Plus, these kinds of turf systems may include additional features such as antimicrobial technologies and sand infill with bacterial-inhibiting qualities - both of which contribute to a higher cost. Investing in pet turf is a smart move but it pays to know what you're getting!
On the other end, if you want to buy artificial grass for temporary use, this type of grass can be found for much cheaper. Artificial turf for events or temporary ground cover can be found for as little as $0.98/sq. ft.
Durability
When deciding on a synthetic grass option, durability, texture, and cost can go hand in hand. Generally, turf designed for heavy-use applications will be more expensive but also have increased durability. To further enhance resilience and bounce-back rate, look for synthetic grass with ribbed blades rather than flat surfaces. Malleable blades will provide a softer surface, but struggle to recover after consistent foot traffic.
Use the performance Turf Lab test results on each product page to learn more about how each of the artificial grass options we sell at InstallArtificial hold up. We tested each grass in terms of recovery rate, cushion, and more! Browse the turf list now.
As discussed above, the cost of artificial grass in Whittier varies significantly, which makes it challenging to know what kind of turf to buy. Before making any purchase decisions, you should take the time to consider your intended use and determine the specs that meet your needs. To help make this process easier, one of our professionals is available for a free consultation; simply click the button below to get started. With their guidance, you can purchase artificial grass with confidence and ease.