What's the Price of Artificial Grass in Lake Forest?

Learn the price of artificial turf in Lake Forest and see what factors can affect the cost.
>> Get a Custom Quote for Your Specific Project in Just a Few Clicks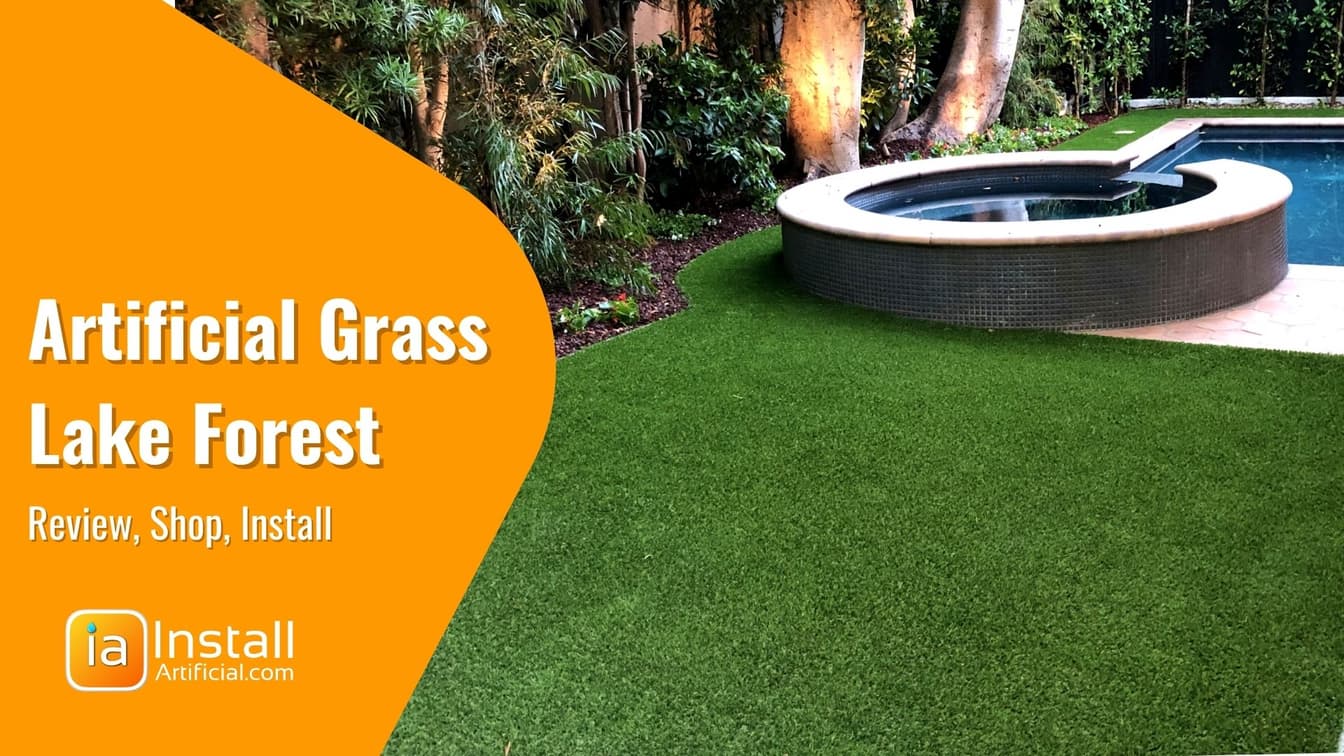 The cost of artificial turf materials in Lake Forest ranges from $1.60-$6.50 per sq. ft., while the cost of artificial turf installation in Lake Forest ranges from $8.45-$15.50 per sq. ft. (varying based on scope of work, size, and intended use).
Keep scrolling to learn more about the factors that affect the cost of artificial turf materials in Lake Forest!

Amount of Turf Ordered
Are you considering artificial grass for your next DIY turf project? Buying fake grass in higher volumes can be an excellent way to save money. Some suppliers offer additional discounts when you buy more than 1,000 sq. ft. Moreover, you'll avoid extra delivery fees as well! So take full advantage of the advantages that come with purchasing artificial grass by getting it all at once - bulk buying is the way to go!
Weight & Density
The weight of artificial turf is one of the most important factors that contribute to the price of fake grass in Lake Forest. Generally speaking, heavier varieties cost more as they require more material for their denser construction. Plush and heavyweight turf are favored for their soft surfaces, yet in places with pets or frequent cleaning, a lighter-weight turf might be better suited to make maintenance and drainage easier.
Pile Height
When considering the cost of synthetic grass, its height should be taken into account. Taller artificial turf provides a comfortable, plush feel underfoot but is generally more expensive. It is important to bear in mind that taller grass will be heavier and can flatten quicker with regular use. For areas which have high levels of foot traffic, opting for a lower height may be the best artificial grass for you long term. To keep tall blades upright, it is essential to regularly brush your fake grass surface.
Intended Use
When it comes to getting artificial grass for your Lake Forest home, the intended use can affect cost. Pet turf needs to be made with special properties in order to withstand wear and tear and keep water from accumulating. Additionally, antimicrobial technologies are essential for sanitation purposes. All of these elements will raise cost. Other turf accessories like drainage layers and antibacterial sand infill may also need to be considered in order to get optimal results with pet turf systems.
Alternatively, low pile artificial grass that's made for events or to use as a temporary ground cover can be purchased online for as low as $0.98/sq. ft.
Durability
When selecting the best synthetic grass for your needs, it is important to consider both price and performance. Costlier varieties featuring a ribbed or structured blade are more resistant to wear and tear, while flat blades allow for more flexibility and have a slower recovery rate. For higher traffic areas, you may want to invest in more durable synthetic grass that can withstand heavy use without damaging easily.
Use the turf lab on each artificial grass for sales page at InstallArtificial.com. See performance results for tests such as wear and tear resistance, softness, and more! Use the turf list now to start browsing.
When you're curious about the range of prices for artificial grass in Lake Forest, knowing your purpose and specs is necessary to make an informed purchase. To ease all your worries, you can speak to one of our specialists and get advice tailored specifically to your needs. By doing this, you will be sure that the turf you've chosen is best suited for its intended use.