What's the Price of Artificial Grass in Studio City?

Learn how much artificial grass in Studio City costs and what variables affect pricing.
>> Get a Custom Quote for Your Specific Project in Just a Few Clicks
Or see our list of the best artificial turf installers in Studio City.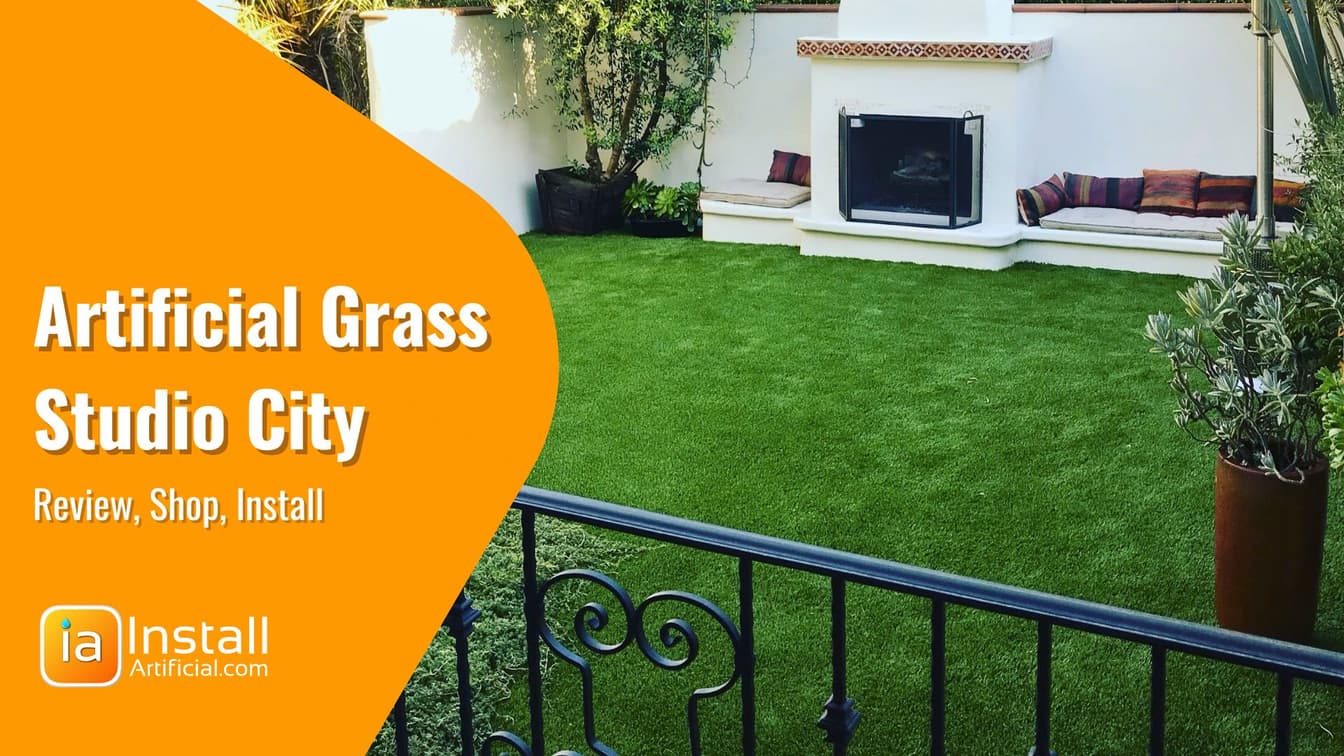 The cost of artificial turf materials in Studio City range from $1.45-$6.50 per sq. ft., while the cost of artificial turf installation in Studio City ranges from $8-$14.50 per sq. ft. (varying based on scope of work, size, and intended use).
Keep scrolling to better understand what factors affect the cost of artificial turf materials in Studio City!

How Much Synthetic Grass is Purchased
Take advantage of bulk pricing to save on your artificial grass purchase! Buying in larger quantities not only saves you money, but it also allows you to tackle multiple DIY turf projects. With better rates and discounts available for purchases of around 1,000 sq ft or more, you can maximize your savings and get the most out of your order. Don't miss out on this easy way to stretch your budget and achieve your landscaping goals!
Weight & Density
The weight of artificial grass plays a significant role in determining its price. Generally, heavier artificial grass requires more material during production, which can increase the cost. Many people prefer heavyweight and plush artificial grass because it provides a cushioned surface, making it a popular choice. However, in cases where pet turf or frequent cleaning is necessary, lighter-weight turf may be more suitable due to its advanced drainage capabilities.
Pile Height
The height of the artificial turf is another consideration when selecting the perfect option. Opting for taller fake grass can give a more luxurious feel, but it often comes at a higher cost due to increased manufacturing expenses and reduced durability compared to shorter blades of grass. In high-traffic areas, choosing a shorter and sturdier blade can result in a longer-lasting turf, especially when dealing with frequent foot traffic along the same path.
Although tall grass is typically associated with higher prices, it's worth noting that durable and long-lasting short turf, such as pet turf, can also come with a higher cost as it offers an extended lifespan.
Intended Use
The cost of installing artificial grass can vary depending on its intended use. If you have pets, it is recommended to choose a more durable and permeable turf that allows for proper drainage and is manufactured with antimicrobial technologies to prevent bacteria growth. These factors will impact the price of the installation. Additionally, pet turf systems may require additional accessories such as drainage layers and antibacterial sand infill for optimal results.
On the other hand, if you only need artificial grass for temporary use, there are more affordable options available. Similar to a carpet ground cover, fake grass for events can be purchased for as low as $1.15 per square foot.
Durability
Turf specifically designed for high-traffic areas tends to be pricier compared to turf that is more flexible and easily bends. If you opt for synthetic turf with a structured or ribbed blade, you can expect it to be more resistant to wear and tear and have a faster recovery rate compared to turf with flat blades.
To help you make an informed decision, our Turf Lab provides detailed results on each product page, allowing you to compare your favorite options in terms of recovery rate, wear and tear resistance, and more. This way, you can choose the perfect artificial grass that suits your specific needs and requirements. Browse the turf options now!
When it comes to the cost of artificial grass in Studio City, it's crucial to consider your specific needs and requirements. The intended use of the turf can greatly impact the price range, so it's important to have a clear understanding of your project goals before you begin your search. If you're unsure where to start, don't worry! Our team of experts is here to assist you. Simply click the button below to speak with one of our knowledgeable professionals who will gladly guide you in selecting the perfect turf for your unique project.