What's the Price of Artificial Grass in Corona?

Learn how much artificial turf in Corona costs and what factors affect pricing.
>> Request a Custom Proposal for Your Specific Project in Just a Few Clicks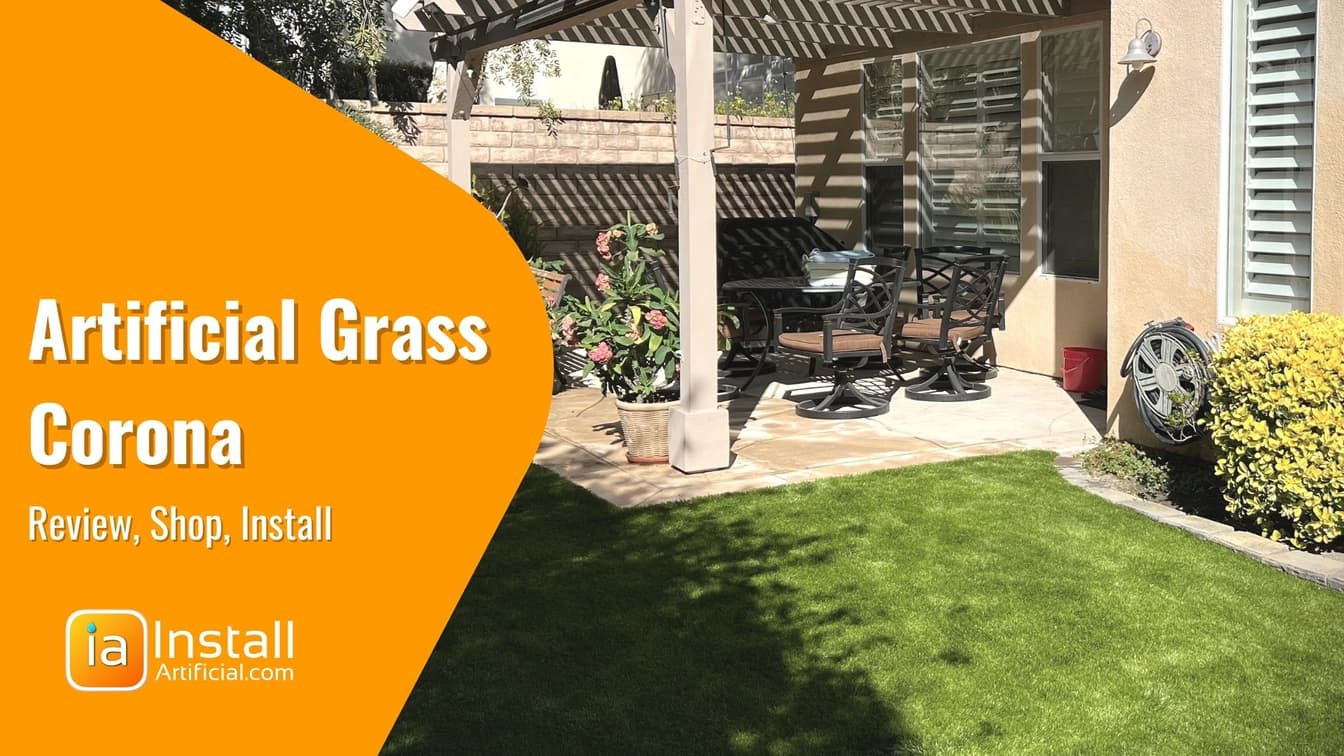 The cost of artificial turf materials in Corona ranges from $1.45-$6.40 per sq. ft., while the cost of artificial turf installation in Corona ranges from $8.50-$17 per sq. ft. (varying based on scope of work, size, and intended use).
Keep scrolling to learn more about the factors that affect the cost of artificial turf materials in Corona!

Amount of Fake Turf Ordered
Are you trying to get the most out of your purchase of synthetic turf? Consider buying large amounts of product - this way, you can avail yourself of extra benefits from orders more than 1,000 sq. ft. Furthermore, you will not be burdened with any delivery fees! The next time you plan a DIY project that involves artificial grass, evaluate the long-term savings that come from purchasing larger quantities versus smaller portions.
Weight & Density of Synthetic Grass
The cost of artificial grass varies depending on the weight of the turf. Typically, heavier varieties tend to be more costly as they involve a greater amount of materials. Many people opt for plush and heavyweight options due to their soft and comfortable feel. Alternatively, lighter-weight synthetic grass may be more suitable for pet turf or areas that require frequent cleaning; this type makes upkeep easier and allows for improved water drainage.
Artificial Turf Pile Height
Pile height is a major factor of price when selecting artificial grass for your space. Short blades tend to be more affordable, and they also provide greater durability and require less maintenance than taller blades. The latter may have a luxurious feel and eye-catching aesthetic, but foot traffic can cause them to become matted or bent over time. Ensuring that the fibers of higher blades stay in good condition necessitates regular brushing.
Intended Use of Synthetic Turf
Installing or purchasing artificial grass has a cost attached to it, which may vary depending on its intended use. For example, pet turf systems need extra accessories like drainage layers and anti-bacterial sand infill, causing prices to rise. Areas specifically designated for pets should be fitted with permeable turf that allows for fast drainage and contains antimicrobial technologies to prevent bacteria growth.
On the contrary, if you need to buy artificial turf for temporary use such as an event, this type of fake grass ground cover can start at as low as $0.97/sq. ft.
Durability of the Artificial Grass Selected
Finding a balance between affordability and quality is essential when selecting synthetic grass for your home or business. Durable turf tends to cost more but also stand up better to wear and tear. To ensure it can withstand extended use, look for grass with ribbed blades instead of flat ones. Those that are easily bent may feel softer, but they're less able to handle frequent foot traffic without needing recovery time.
Use the turflab on each product page to learn more about how each of the artificial grasses we sell hold up to a number of performance tests!
Are you searching for artificial grass to use in Corona? With so many options available, it can be challenging to figure out which type is best suited for your needs. Whether you're installing turf on a residential landscape or a professional sports field, understanding the differences between products is essential. That's why we've created this guide - to help make your search easier! Need extra guidance? Our experts are here to assist - simply click the button below and let us know how we can help.