What's the Price of Artificial Grass in Yorba Linda?

Learn how much artificial turf in Yorba Linda costs and what factors affect pricing.
>> Request a Custom Proposal for Your Specific Project in Just a Few Clicks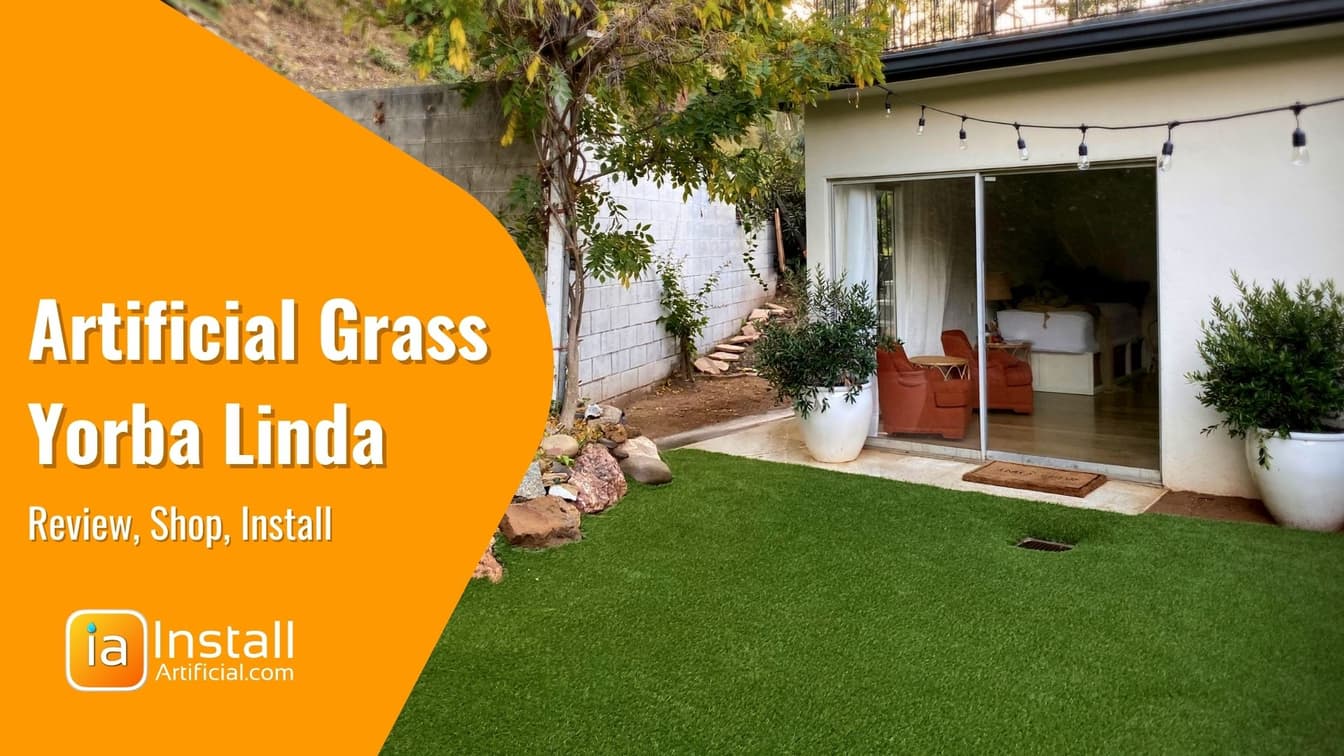 The cost of artificial turf materials in Yorba Linda ranges from $1.60-$6.80 per sq. ft., while the cost of artificial turf installation in Yorba Linda ranges from $8.50-$15 per sq. ft. (varying based on scope of work, size, and intended use).
Keep scrolling to learn more about the factors that affect the cost of artificial turf materials in Yorba Linda!

Amount of Synthetic Turf Ordered
Buying large quantities of artificial grass can help reduce costs significantly. Buying in bulk is an excellent way to save money when purchasing synthetic turf, as it can come with discounts and additional offers from suppliers. Therefore, those planning multiple DIY projects should consider investing in a larger amount of product upfront to enjoy greater savings while avoiding extra delivery fees.
Artificial Grass Weight & Density
The cost of artificial grass is largely determined by its weight. Heavier turf products tend to be more expensive due to the increased amount of material they require. Popular amongst those wanting a cushioned surface, heavyweight or plush artificial grass options are often chosen. For pet turf or areas demanding cleaning needs however, lighter-weight turf may prove more favorable as it offers easier care and better drainage capabilities.
Pile Height of Fake Grass
Choosing synthetic grass is a matter of personal preference, but the height of the blades can be a decisive factor in the overall cost. Luxuriously tall blades provide added visual appeal, as well as a softer touch; however it's important to keep in mind that they may also come with an increased price tag. Additionally, taller grass fibers tend to be more prone to matting or bending due to regular foot traffic. For this reason, lower blades may be more suitable for areas with heavy usage because they are generally sturdier and require less upkeep. No matter what blade height you opt for, regularly brushing your artificial turf is essential in order to ensure all fibers stay upright
Artificial Turf Intended Use
The cost of installing artificial grass can also greatly vary depending on its intended purpose. For instance, pet owners may need to invest in a more resilient turf that is 100% permeable to ensure efficient drainage. To reduce the odds of bacteria growth, purchasing turf manufactured with antibacterial technologies is also recommended. These features can lead to higher expenses, but investing in additional components such as a drainage layer and sand infill with antimicrobial properties will warrant the best outcome for pet-friendly artificial grass systems.
On the other side, if you want to purchase artificial grass for temporary use such as an event, this type of artificial turf ground cover can start at as little as $0.93/sq. ft.
Fake Grass Durability
Purchasing the most suitable synthetic grass surface can be a tricky balancing act between cost and durability. While surfaces designed to handle high foot traffic will require a larger investment, they also offer long-lasting resilience. For added protection, opt for ribbed blades instead of flat ones - these are much more able to bounce back after use due to their malleability.
Utilize our Artificial Turf Lab on each fake grass product page to better understand how each grass we sell stands up in terms of recovery rate, softness, and more!
Prices of artificial grass in Yorba Linda can often vary greatly, so it's essential to be clear on what exactly you want and need from it. In this article, we'll provide a guide on how to make the right choice for you. Not sure where to start? Get in touch with one of our experts - they will gladly help you determine the perfect turf for your needs. Simply click the button below and speak to them today!