What's the Price of Artificial Grass in Thousand Oaks?

Learn the price of artificial turf in Thousand Oaks and see what factors can affect the cost.
>> Get a Custom Quote for Your Specific Project in Just a Few Clicks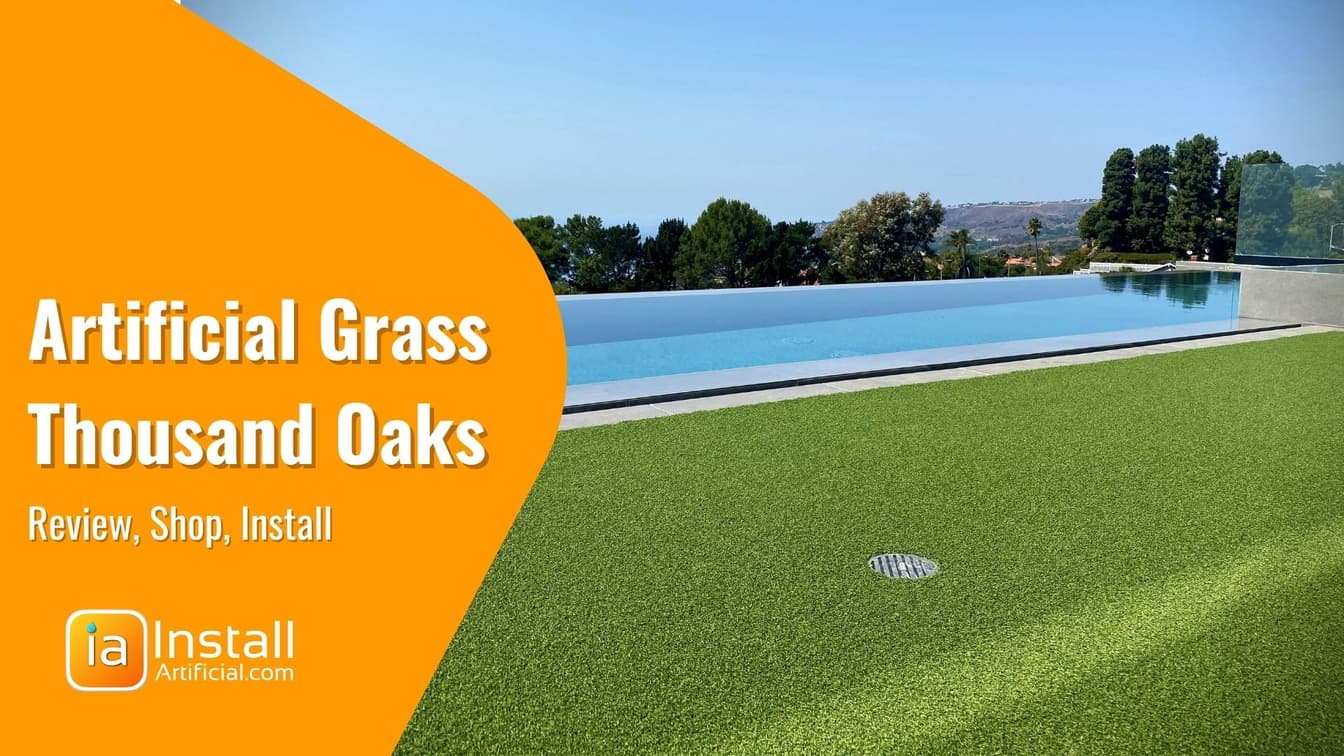 The cost of artificial turf materials in Thousand Oaks ranges from $1.70-$6.80 per sq. ft., while the cost of artificial turf installation in Thousand Oaks ranges from $9-$15 per sq. ft. (varying based on scope of work, size, and intended use).
Keep scrolling to learn more about the factors that affect the cost of artificial turf materials in Thousand Oaks!

Amount of Turf Ordered
Do you want to get the most bang for your buck when purchasing fake grass? Then it's worth considering buying a large quantity of product - by doing this, you'll can potentially take advantage of extra deals on orders, usually those larger than 1,000 sq. ft. Plus, you won't need to worry about paying any additional delivery fees! So next time you're planning a DIY turf project with artificial grass, weigh up the long term savings of buying bulk versus smaller amounts.
Weight & Density
The cost of an artificial grass turf is largely dependent on its weight. Generally speaking, the heavier the turf, the pricier it will be due to higher amounts of material involved in production. For areas with regular foot traffic and pet usage, selecting a lighter-weight artificial grass is ideal for easy maintenance and quick drainage. On the other hand, those seeking a plush experience may opt for heavier options as they offer a softer surface feel.
Pile Height
When considering the cost of synthetic grass, it's important to take into account the height of the blades. A taller length will give you a softer and more luxurious surface, although its typically more expensive. However, be aware that these longer strands can tend to flatten and get matted down in areas with high foot traffic. For more durable coverage, invest in shorter blades which won't require as much maintenance to keep them upright. Whichever option you choose, regular brushing is key for keeping your artificial lawn lush and full!
Intended Use
Different uses will have different requirements, such as pet turf needing to be more resilient and with enhanced permeability for drainage. This can lead to higher costs, so it is wise to make sure that antibacterial technology is included in its manufacturing as well. To achieve optimal results, investing in additional products like drainage layers and antibacterial sand infills may be necessary too.
On the opposing end, you can find artificial turf for events for much cheaper. If you're in the market for artificial grass as a temporary low-pile carpet like ground cover, this can be found for less than $1 per sq. ft.
Durability
The durability of the synthetic turf that you select for your outdoor space will have a major influence on price and functionality. For instance, synthetic grass created for frequently-used spaces is likely to be more costly than artificial turf which is flexible and can easily bend. Variations of synthetic turf featuring ribbed blades tend to withstand wear and tear better than those with flat blades, and bounce back faster as well.
Reference the Turf Lab on each product page at InstallArtificial.com to see performance results for each artificial grass sold. Learn more about their recovery rate, wear and tear resistance, and more. Check out the turf list now!
As you can see, the cost of artificial grass in Thousand Oaks can vary widely, so it's important to understand what you need before making a purchase. Consider the intended use; from sports fields to personal yards and balconies, there are many options available. Still confused? Connect with one of our professionals for assistance with selecting turf that suits your needs - simply click the button below.