What's the Price of Artificial Grass in Dana Point?

Learn the price of artificial turf in Dana Point and see what factors can affect the cost.
>> Get a Custom Quote for Your Specific Project in Just a Few Clicks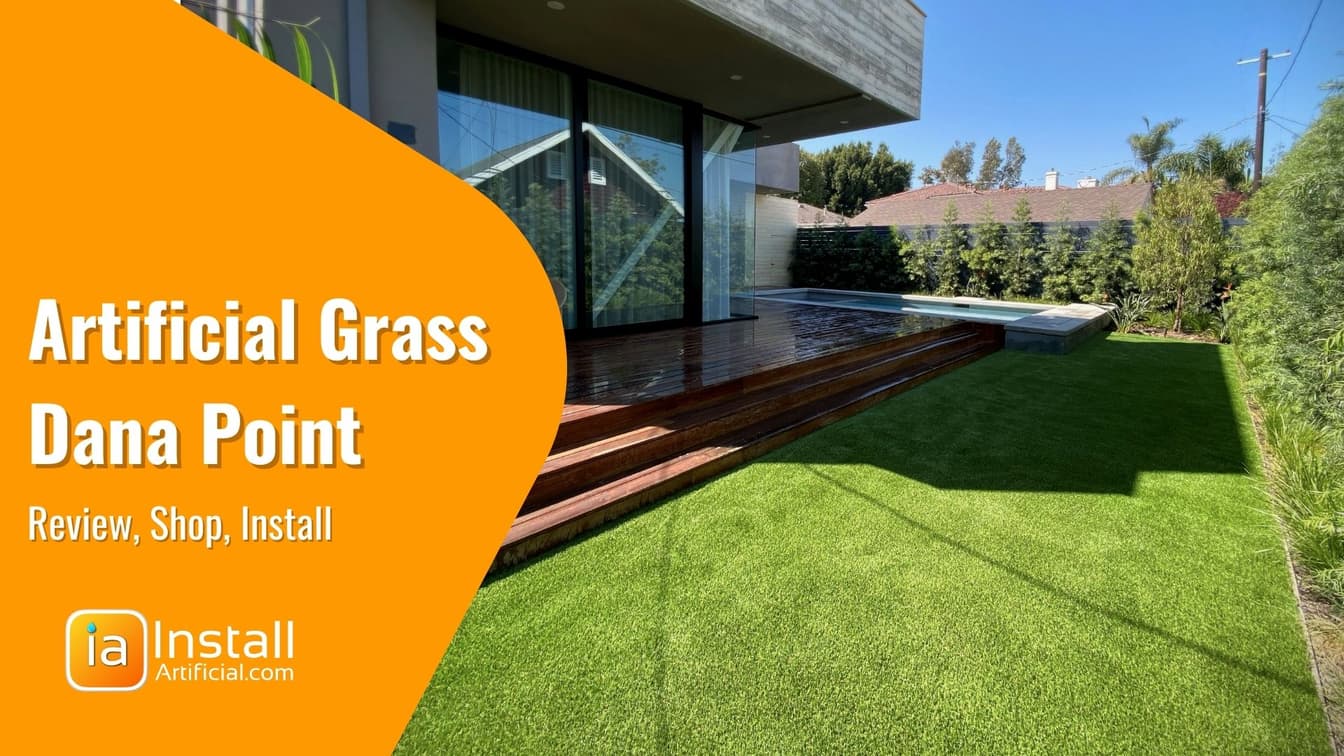 The cost of artificial turf materials in Dana Point ranges from $1.40-$6.50 per sq. ft., while the cost of artificial turf installation in Dana Point ranges from $8.75-$16 per sq. ft. (varying based on scope of work, size, and intended use).
Keep scrolling to learn more about the factors that affect the cost of artificial turf materials in Dana Point!

Amount of Turf Ordered
Are you considering artificial grass for multiple DIY turf projects and want to save money? Buying your fake grass purchase all at once can be a great way to maximize your budget. Certain suppliers offer extra discounts when you buy higher volumes of the product – often more than 1,000 sq. ft. Bulk purchases help you benefit from lower rates and no additional delivery fees.
Weight & Density
When buying artificial grass, weight is a core contributing factor to the price. Generally speaking, the heavier the turf is, the more expensive it will be as more material is needed. Most people opt for heavyweight or plush grass because of its cushioning effect; however, in situations with pets or frequent cleaning needs, light-weight turf may be a better choice due to its easy upkeep and faster drainage.
Pile Height
The cost of synthetic grass is also greatly impacted by its height. For those seeking an ultra-plush and soft ambience, a taller grass could be the ideal choice. However, this option usually comes at additional expense due to its increased weight and greater ability to bend and mat when walked upon. High-traffic areas are better suited for a shorter lawn which is more durable in the long run. To ensure that your blades remain upright long term, brushing on a regular basis is recommended no matter what height you choose.
Intended Use
When choosing to purchase or install artificial turf in Irvine, the intended use will create a variance in cost. For example, creating a pet-friendly landscape will require more resilient material that is designed to hold up to wear and tear as well as guaranteeing full permeability for proper drainage. Furthermore, antimicrobial technologies are essential to preventing bacteria growth. As such, it may come with an increased cost due to these requirements along with any extra accessories like drainage layers or antibacterial sand infill that might be necessary for optimal results.
On the other end, fake grass for events or temporary use can be cheaper than $1 per sq. ft. This type of turf is used as a temporary ground cover and will resemble carpet.
Durability
Your decision on the durability and texture of synthetic grass to purchase will affect not only its cost, but also its functionality. Those designed for areas with more foot traffic, for instance, tend to be pricier than those that are more flexible and bendable. Synthetic grass with blades structured or ribbed together will be better equipped to withstand wear and tear and recover quicker when compared to flat-bladed types.
Use the Turf Lab on each product page at InstallArtificial.com to see test results for each artificial turf sold. Learn how they hold up in terms of recovery rate, wear and tear resistance, and more. Check out the turf list now!
Are you still wondering why the cost of artificial turf in Dana Point can vary so much? It is important to understand your needs and intended use before you buy. Don't worry, our experts are here to help. Click the button below for assistance with purchasing the right kind of turf for your project. Shopping for the perfect grass never has to be a hassle!