Choosing InstallArtificial For Your Lawn

If you're looking for a front or backyard oasis for your home, but want something more cost-effective, artificial grass is perfect for you. Keep reading to hear why homeowners in California are choosing InstallArtificial for their artificial turf projects.
Maintaining natural grass requires a lot of money stemming from water alone. Not to mention the other gardening costs that rack up as well. Installing artificial grass will reduce the amount of laboring work you have to put into your yard and will save you money over time.
Working with InstallArtificial will provide you with the yard of your dreams because we only use the best of the synthetic grass available in the industry. We work directly with you to design the perfect layout that best suits your yard and preferences. You can transform your entire yard or just a section. For example, we can construct an area specifically for your pet's bathroom needs that offer a more advanced drainage system to remove odors. We work closely with clients to create a design that will fit the aesthetic of their homes. Even the Wall Street Journal understands the benefits of having a synthetic lawn!
We strive to provide you a lawn that you're proud of when you have guests over and give you a space to enjoy the outdoors. In the Los Angeles area, this isn't always attainable with natural lawns due to the constant threat of droughts and higher water prices and restrictions. Our team of specialists will work to offer you the landscape that you've been dreaming of, with grass materials that will stay green for years.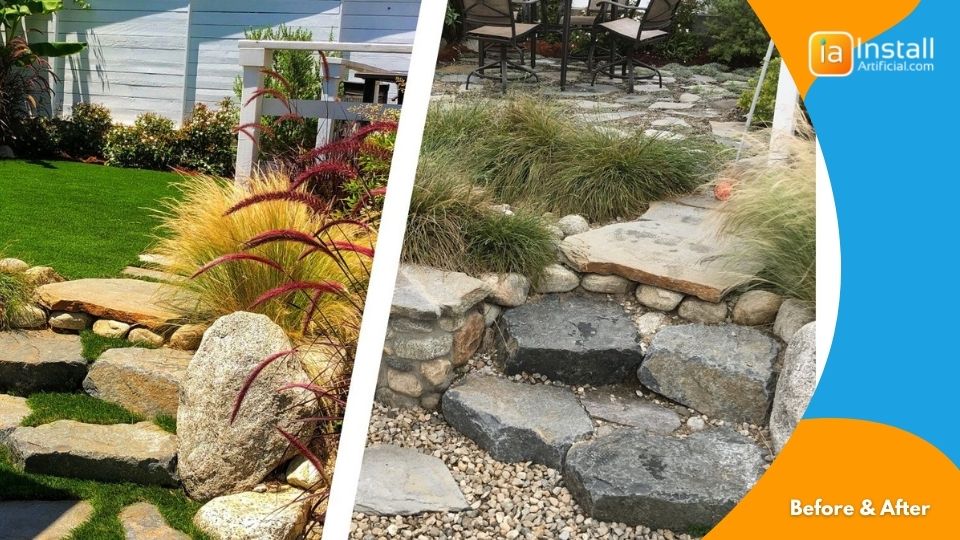 InstallArtificial provides services in Los Angeles and surrounding cities. We pride ourselves on our high standard of workmanship and the quality of work we deliver to our customers. Contact us below to set up a consultation!