10 Best Putting Green Items to Elevate your Golf Experience at Home
Discover the best putting green items that will upgrade your putting experience at home. The following golf training aids will advance your skill and provide a fun challenge in the process.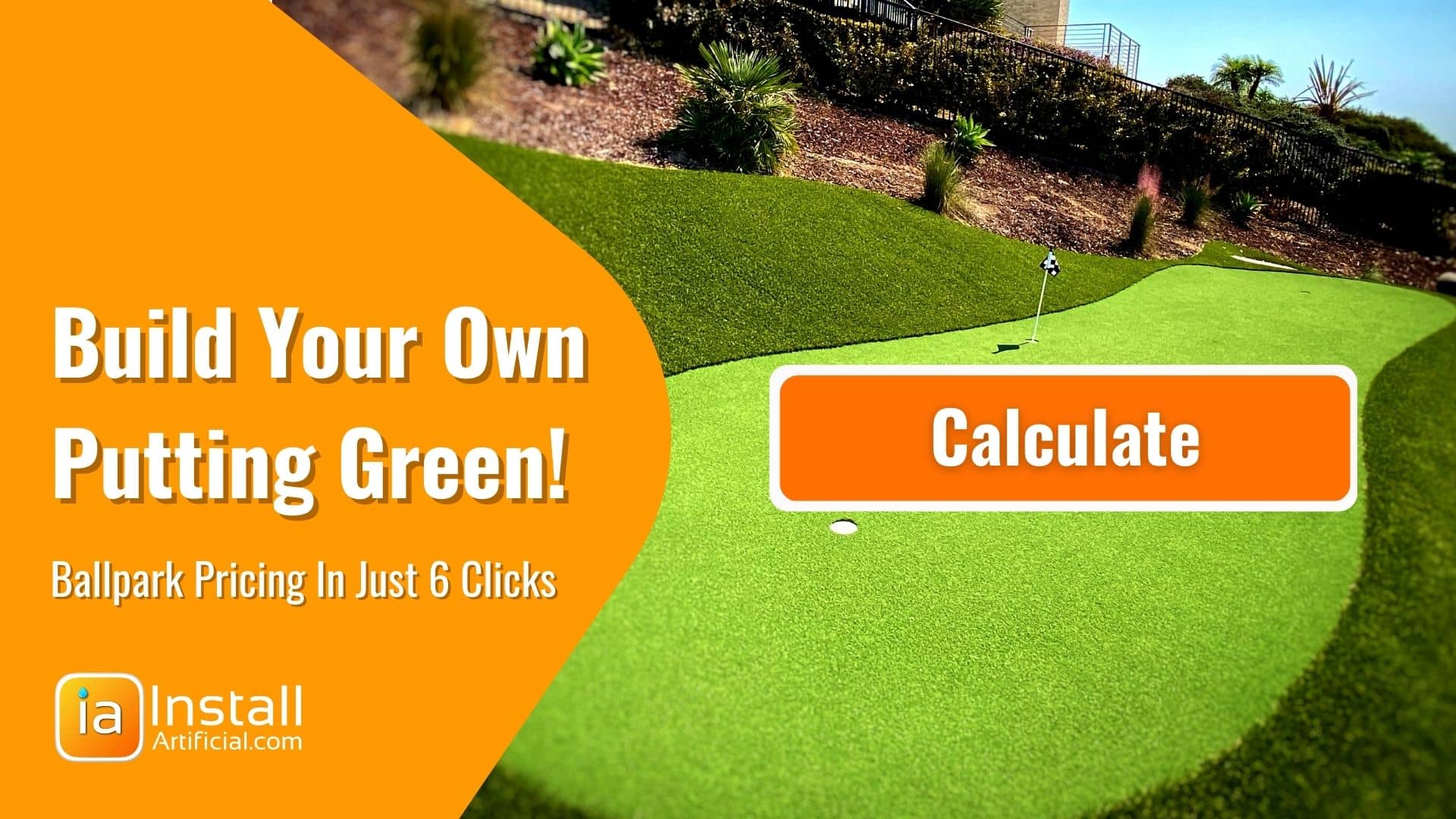 Take your putting experience to the next level with some of the greatest items for a home putting green. With these golf aids, you'll be able to sharpen your skills and have an enjoyable challenge all at the same time. They are a great addition to a custom-built putting green or perfect practice mats.
---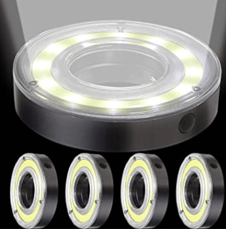 Retisee Golf Hole Lights
Night-time golfing can be made easy with LED luminous golf hole lighting. These bulbs boast a high brightness and come in three various modes, all powered by COB LEDs. With its universal diameter, it is simple to install into most types of holes on any golf course. With such broad visibility, you can now experience all of your favorite things about playing in daylight - but at night! Enjoy stress-free rounds on your backyard putting green installation no matter what time it is.

---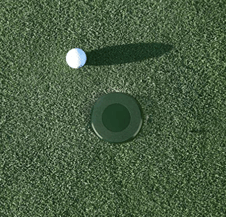 Veemoon Golf Cup Cover
Outdoor putting green hole covers that are a forest green color for easy blending with turf. These lightweight and durable putting cup covers are the perfect protection for putting greens of any size. Prevent damage from occurring to the holes of your green while simultaneously transforming your backyard putting green into a flat surface for other activities.

---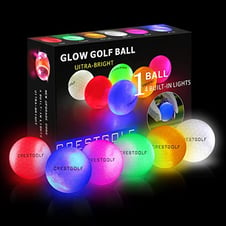 Crestgolf Glow in The Dark Golf Balls
6 standard size glow in the dark golf balls with built-in LED lights. Balls glow when they are hit during gameplay, staying on for 8 minutes before the light automatically shuts off. Want to glow some more? Simply hit the ball again! Battery life up to 52 hours. These glow in the dark golf balls are the perfect accessory to play a night time game with family and friends on your backyard putting green.

---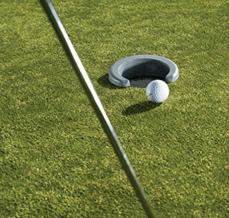 SKLZ Golf Putting Cup Accuracy Trainer
This golf accessory helps players improve the accuracy of their line and speed on putts of all lengths. Fitting in a standard golf hole, the SKLZ putting accuracy trainer has a 2.75-inch opening that forces the player to make putts in the high side. This small hole opening makes real holes appear larger once the player is out on the course. The Putt Pockets unique horseshoe shape forces players to hit to the high side of the hole and can be used as an extra practice cup on an at-home putting green, or any flat surface.

---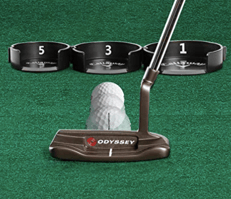 Callaway 5-Hole Golf Putting Cup Game
This golf training tool is designed to help putt like a pro and make practice a lot more enjoyable. Perfect for friendly competitions, this putting aid comes with 5 interlocking cups that can be easily stacked up when not in use, allowing for easy storage and transport. Each cup features a different point value for gameplay. Plus, it has 3 different cup sizes to cater for players of all levels and provide a unique challenge every time.

---

PuttOut Pressure Putt Trainer
Revolutionize your practice by utilizing the PuttOUT putting green training aid. With its groundbreaking parabolic curved design, it offers the exact conditions of putting into a real hole on the green. Perfect for honing in on your pace, you will get immediate feedback with each successful putt returned to you at the same distance that it would have gone past the hole had it missed. Additionally, bad putts are quickly rejected by PuttOUT's unique design. And because it folds and fits into any golf bag, you can build repetition into your practice wherever and whenever you need!

---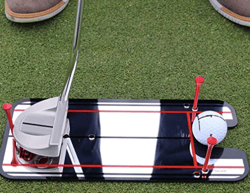 EyeLine Golf Putting Alignment Mirror
Accuracy on the green is essential but so often hard to achieve. Thankfully, there's a product that can help with this issue: an alignment mirror. This handy item measures 12 x 6 inches and comes with a convenient black carry bag for easy portability. Simply lay it out, check your setup lines, ensure proper putter face alignment and eye position, then throw it back in the bag when finished.

---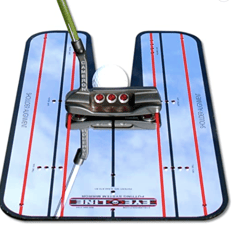 EyeLine Golf Putting Mirror Training Aid
The perfect way to practice your putting stroke is with this 9.25' x 17.5' putting mirror. The mirrored surface provides instant feedback on eye position, head movement, putter face alignment and stroke path. To further hone accuracy in your game, the mirror comes complete with adjustable toe and heel gates that fit almost all putter sizes – ideal for putting green mats indoors or outdoor putting greens! Plus, this set includes exclusive indoor putting posts to keep you training consistently just about anywhere.

---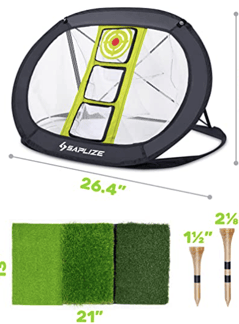 SAPLIZE Golf Chipping Net
This golf chipping practice net is designed with three targets to better improve your short distance chipping accuracy. It's the perfect way to hone in your skill whether you're indoors or on an actual putting green. This chipping net can be installed in a matter of seconds, It's lightweight with a carrying handbag to practice golf anytime anywhere. With stronger durability and a 6 month net guarantee, this portable golf training net is sure to tighten your game. Includes chipping net, hitting mat, and golf tees.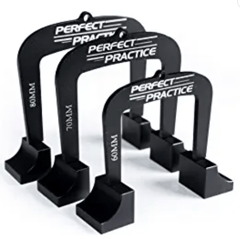 PERFECT PRACTICE Putting Gate
The Perfect Putting Gates can help you take your putting to the next level. By using this product, you are able to create several drills that will assist in refining your strokes and improving your golf game. Its three size gates offer a variety of options for practice, and its detachable legs provide easy transport for secure storage or use on the golf course. All of this comes together to give you the tools you need to enhance your putting.

---